Two practitioners of an ancient religion imported to Cuba and the Caribbean by Congolese slaves have been arrested in Florida for stealing human remains for use on a shrine, the Polk County Sheriff's Office says.
Brian Montalvo Tolentino, 43, and Juan Burgos-Lopez, 39, are accused of robbing the graves of four people — including three veterans — at the Edgewood Cemetery in Mount Dora on December 6, 2020.
DNA from items left at the grave sites led investigators to Tolentino, the sheriff's office said, and Tolentino confessed and told them he went to the cemetery with Burgos-Lopez.
Get your daily crime on! Breaking crime and justice news on 'Crime Stories with Nancy Grace'
Detectives served a search warrant at Burgos-Lopez's home in Lake Wales on Wednesday and found a religious shrine in a shed. Seven skulls were on the shrine, the sheriff's office said, but two were determined to be fake.
The suspects reported admitted that four of the skulls were taken from the cemetery in Mount Dora, and investigators are working to identify the remaining skull.
Tolentino and Burgos-Lopez told investigators their Palo Mayombe practice uses human remains and that "they chose veterans' graves due to the fact that their religion demands that the remains are from those who have 'done something heroic.'"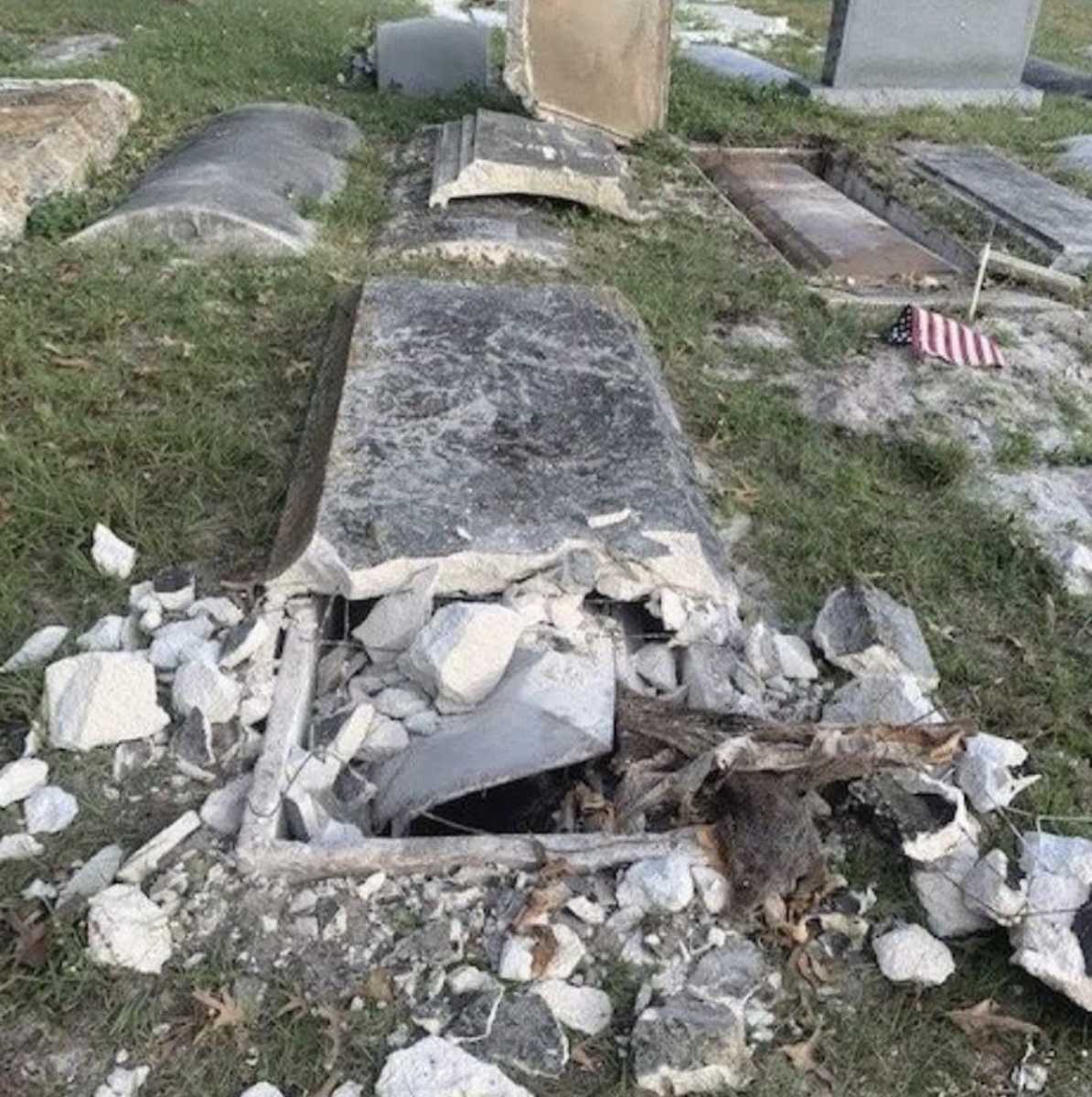 The pair said they used a crowbar to lift the lids of the graves, "removed the heads and other remains, and placed them in plastic bags."
Detectives found the shrine with "cauldrons filled with dirt and other items such as bones, sticks, feathers, rocks, turtle shells, and small animal skulls, along with the human skulls."
Polk County Sheriff Grady Judd said the men explained that they performed a ritual at the gravesites to protect them from spirits. The ritual involved rum and cigars — it was DNA from the cigars that led to Tolentino.
Tolentino and Burgos-Lopez were arrested on warrants from Lake County, where Mount Dora is located — four counts each of disturbing contents of a grave and abuse of a dead body. They were also charged by Polk County — where both live — with one count of disturbing the contents of a grave. Burgos-Lopez was also charged with buying/selling/trafficking in dead bodies.
For the latest true crime and justice news, subscribe to the 'Crime Stories with Nancy Grace' podcast:
Join Nancy Grace for her new online video series designed to help you protect what you love most – your children.
[Featured image: Part of the shrine/Polk County Sheriff's Office]