On Thursday, a 17-year-old Indiana boy was formally charged as an adult for Sunday's shooting that killed his parents, two siblings, and his older brother's pregnant girlfriend.
Marion County Prosecutor Ryan Mears announced Thursday that Raymond Ronald Lee Childs III was charged with six counts of murder for the deadly shooting at the teen's Indianapolis home. Mears said the death penalty cannot be pursued in this case due to Childs' age, according to the Indianapolis Star.
Per court documents, Childs' girlfriend said Childs was at her home Saturday night when his father called him and told him to come home. Childs reportedly took an Uber to his home, but he returned to his girlfriend's house sometime between 2 and 3 a.m., claiming his father had kicked him out. About 30 minutes later, the girlfriend received an alert about a shooting on the street Childs lived on, according to the report.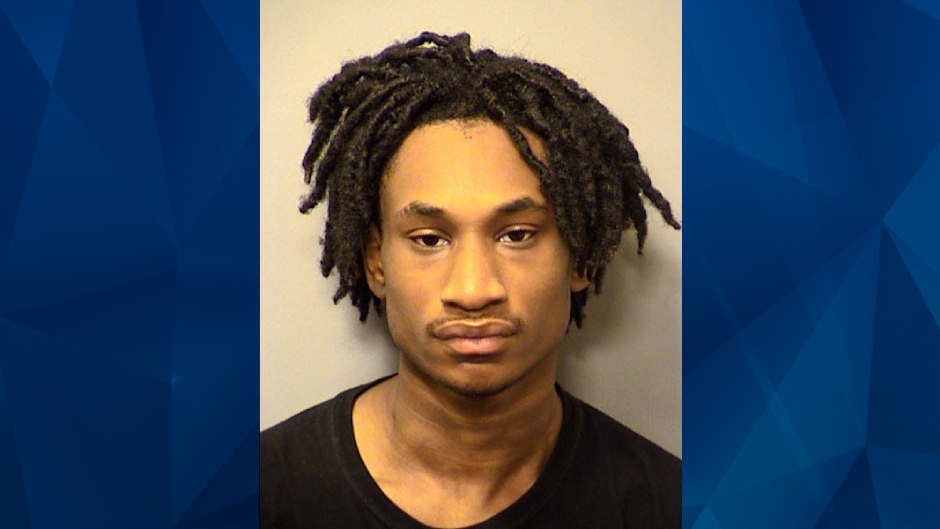 The girlfriend's account supports claims reportedly made by Childs' 15-year-old brother, who was the sole survivor in Sunday's shooting. The boy, who was found wounded near the family's home, told police he heard gunfire upstairs after Childs was reprimanded for leaving the house without permission and was told the matter would be addressed later.
The 17-year-old apparently first shot his parents, Kezzie and Raymond Childs, both 42. At some point during the shooting, surviving brother overheard his father say, "I'm sorry Raymond, I love you," according to the Indianapolis Star.
The 15-year-old reportedly then heard his younger sister, Rita Childs, 13, scream, "He shot them," before more gunshots rang out.
The boy reportedly said his brother then came downstairs with a Draco gun and opened fire. He fled the home while the teen shot at him, according to reports.
Also killed in Sunday's mass shooting was the suspect's older brother, Elijah Childs, 19, and Elijah Childs' pregnant girlfriend, Kiara Hawkins, 19. The sixth murder count is for Hawkins' unborn son, who was nearly full-term. Elijah Childs was the unborn baby's father, according to reports.
The 17-year-old was also charged with attempted murder and carrying a handgun without a license.
WTHR reported that Raymond Childs III has pleaded not guilty. His trial is scheduled to begin in April.
For the latest true crime and justice news, subscribe to the 'Crime Stories with Nancy Grace' podcast. Listen to the latest episode:
[Featured image: Kezzie Childs, Rita Childs; Raymond Childs, Elijah Childs/Facebook]