A 5-year-old girl remains hospitalized Sunday and has not awakened since she was critically injured in a car crash on Thursday, the Kansas City Star reports.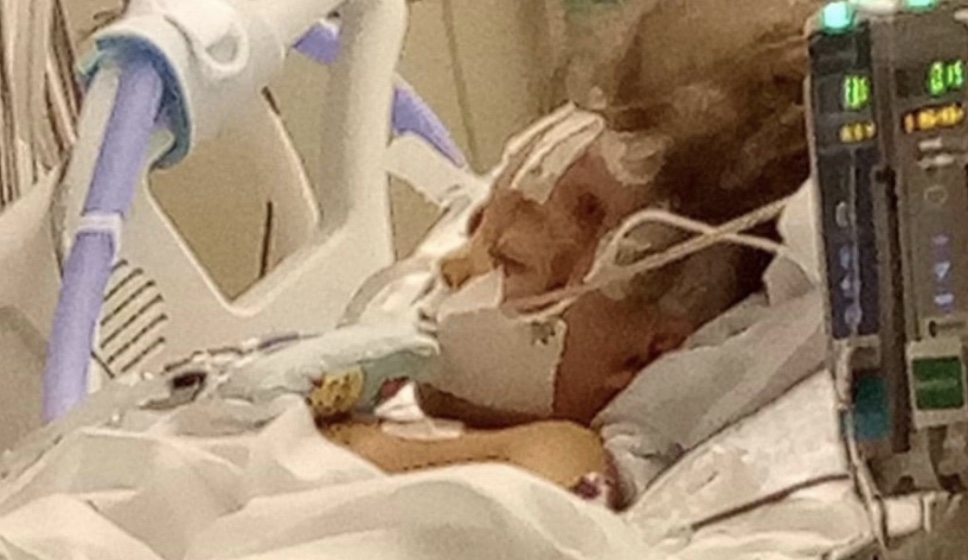 The girl, identified as Ariel by her family, was in a car struck by a pickup truck driven by Kansas City Chiefs assistant coach Britt Reid — the 35-year-old son of head coach Andy Reid — who told police he'd had "two to three drinks" and was taking prescription Adderall at the time.
Police said the crash happened shortly after 9 p.m. Thursday night when the driver of a Chevrolet Impala ran out of gas and stopped on an Interstate 435 ramp in Kansas City, calling relatives for help. The relatives arrived in a Chevrolet Traverse, stopping on the ramp ahead of the Impala with the lights on. Ariel and a 4-year-old child were in the back seat of the Traverse.
Britt Reid's Ram Laramie Sport truck turned onto the ramp, heading for the interstate. He struck the left front of the Impala, then slammed into the Traverse, according to police. The 4-year-old's injuries were not life-threatening, but Ariel "suffered swelling in and bleeding in and around the brain," according to a GoFundMe set up by a relative of the little girl, Tiffany Verhulst. Verhulst wrote on Sunday that was still in critical condition and had not awakened.
The driver of the Impala was in the car at the time of the crash, and an adult passenger was in the Traverse. Neither were hurt. The driver of the Traverse was also uninjured.
Reid, however, was reportedly hospitalized after the accident with numerous injuries, according to ESPN, and did not make the trip to Tampa, Florida, for the Super Bowl with the team. A search warrant obtained by Kansas City police said that an officer smelled "a moderate odor of alcoholic beverages" around Reid, and the coach's eyes were bloodshot, according to KHSB. He was transported to the hospital when he complained of stomach pain.
The officer asked for and received a blood draw once Reid was at the hospital. The warrant application also said that "a computer check revealed … multiple prior DUI contacts."
Kansas City police said the incident is still under investigation, telling ESPN it could be three weeks before any charges would be filed.
The GoFundMe set up for the family — Verhulst wrote that the mother was a single mom of 3 — had raised more than $195,000 by mid Sunday afternoon.
For the latest true crime and justice news, subscribe to the 'Crime Stories with Nancy Grace' podcast:
[Featured image: Ariel/GoFundMe]