Following an emotional testimony against the Provo Canyon School in Utah last month, Paris Hilton says a new bill has passed that will help prevent children from being abused at similar schools.
As CrimeOnline previously reported, Hilton's testimony was one of three testimonies against the school, which has been accused of physically, sexually, and mentally abusing students. State Sen. Michael McKell has been pushing for an amendment to the state's laws that would require more regulations so that other children aren't treated the same way.
"My name is Paris Hilton, I am an institutional abuse survivor and I speak today on behalf of the hundreds of thousands of children currently in residential care facilities across the United States," Hilton said to the Utah Senate Judiciary, Law Enforcement, and Criminal Justice Committee.
"I was verbally, mentally and physically abused on a daily basis.​ I was cut off from the outside world and stripped of all my human rights."
"Without a diagnosis, I was forced to consume medication that made me feel numb and exhausted. I didn't breathe fresh air or see the sunlight for 11 months. There was zero privacy. Every time I would use the bathroom or take a shower, it was monitored. At 16 years old, as a child, I felt their piercing eyes staring at my naked body. I was just a kid and felt violated ​every single day.​"
Hilton told Utah lawmakers that she spent time at three Utah schools during her childhood, with one of them being the Provo Canyon School.
"Although Provo Canyon School marketed itself as a premier treatment center, it was as if hell itself was on Earth," Hilton said, adding that communication with her parents was limited. "I cried myself to sleep every single night, praying I would wake up from this nightmare."
View this post on Instagram
On Wednesday, Hilton announced that the SB127 bill passed in the Utah legislature.
The Salt Lake Tribune reports that the SB127 bill is the first time Utah legislators will put rules against residential treatment centers for children in place in 15 years. In Utah alone, there are over 100 similar schools as Provo Canyon.
According to McKell, there are currently around 5,600 children in similar residential treatment centers in Utah. The majority of these centers are reportedly private, for-profit institutions.
"We talk about problems that have happened in the past," he said, according to the Salt Lake Tribune. "What I'd suggest to this committee is that many, many of the problems that we see are recent and are still currently happening. And that's why this bill is important."
"There's a lot of money in this industry. It's a large, large industry. And I have become increasingly concerned that the appropriate amount of regulation has not caught up." – Senator Michael McKell
The bill will require each treatment center to document any form of physical restraints and seclusion, then send the documentation to the Utah Office of Licensing. Children will no longer be sedated at the treatment centers, according to the bill, and will no longer be put in restraints without prior authorization from the Utah Office of Licensing.
Inspections of the treatment centers will now be required four times a year, as opposed to previous yearly inspections. The inspectors will reportedly arrive at the centers both unannounced and announced.
"After experiencing abuse at Provo Canyon School, it has been incredibly empowering to have advocated for and help pass SB 127 with Senator Mike McKell, a law that increases oversight of the led Teen Industry in Utah and places significant limits on the use of restraint, drugs, and seclusion rooms among other methods," Hilton told People.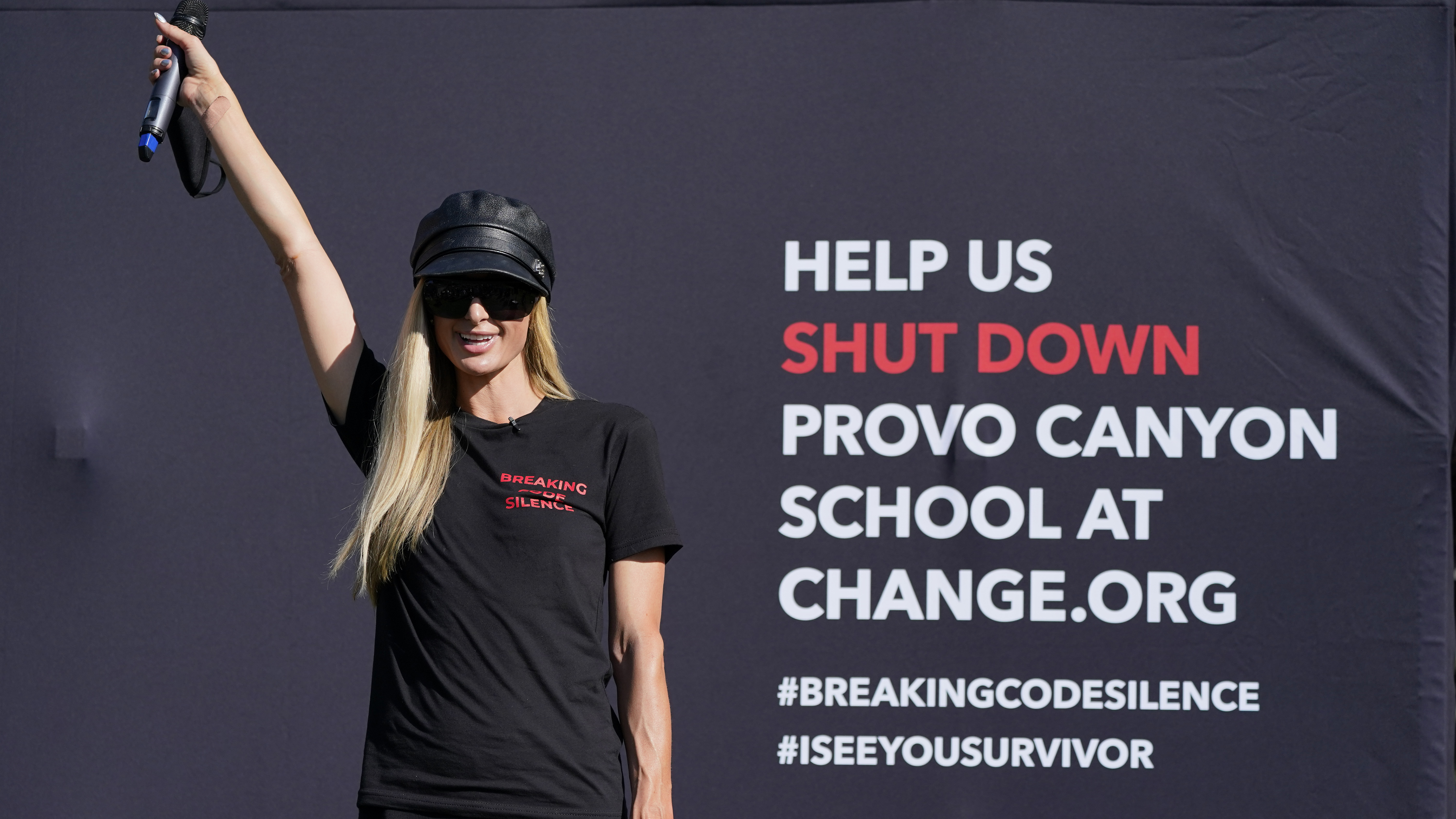 "I needed this bill when I was in residential care and I am honored to support the thousands of youth who now have greater protections. This is only the beginning – I plan to approach the federal arena with a bill that will protect youth across the nation in these types of facilities."
Hilton is among many people who have spoken out about harsh treatment and abuse at Utah residential treatment facilities. One former student of Provo Canyon said they were never called by their names, but instead, a number they were assigned.
A former student at a similar Utah school told CrimeOnline he was made to stand in his underwear as staff members threw stones at him, while the other children were forced to watch.
A number of former students appeared in Hilton's YouTube documentary, with similar accounts of abuse.
"Paris Hilton and Utah Republican Senator Mike McKell may seem like an unlikely team, but their effective partnership to pass SB 127 will change the lives of thousands of young people for years to come from every state in the US," Oregon State Senator Sara Gelser said.
Check back for updates.
For the latest true crime and justice news, subscribe to the 'Crime Stories with Nancy Grace' podcast.

Join Nancy Grace for her new online video series designed to help you protect what you love most – your children.
(AP Photo/Rick Bowmer)