Prosecutors will not pursue the death penalty against Scott Peterson again after his first death sentence was tossed last year by an appeals court, the Associated Press reports.
Peterson was convicted in 2005 of murdering his wife, 27-year-old Laci Peterson, who was eight months pregnant at the time. Authorities alleged that Scott Peterson dumped the bodies of his wife and unborn child into San Francisco Bay in December 2002.
He was initially sentenced to death, but the California Supreme Court invalidated the death sentence last year because prospective jurors had been excluded from the panel for saying that they did not support the death penalty.
On Friday, the Stanislaus County District Attorney's Office said in a court filing that it would not seek the death penalty again. The DA's office made that decision after consulting with Laci Peterson's family.
"While the family of Laci and Conner believe there is no doubt that defendant is guilty of these crimes and that his conduct warrants the death penalty and defendant is deserving of the punishment of death, the family has decided this process is simply too painful to endure once again," court documents state, according to KCRA-TV.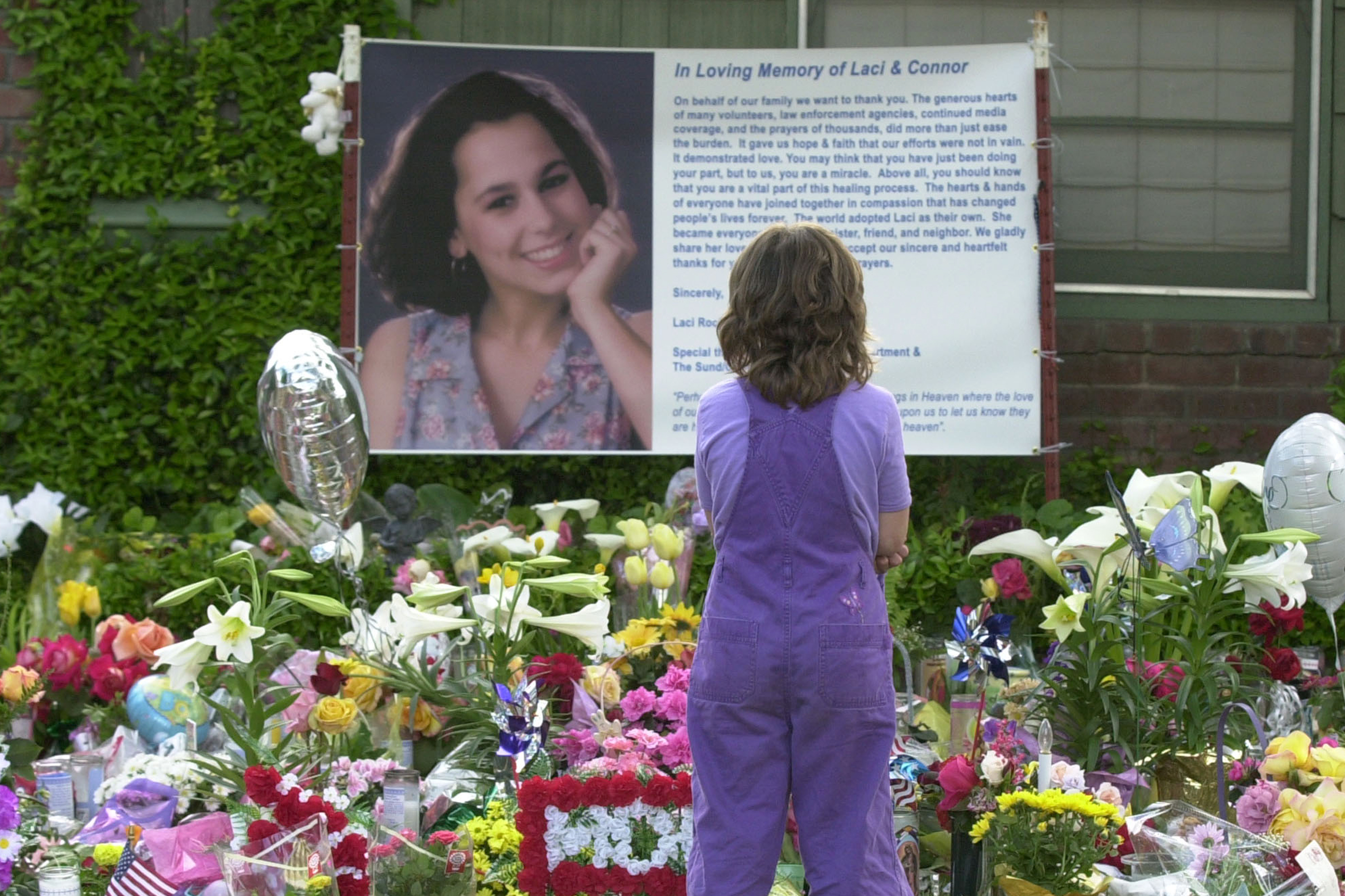 The move comes as a judge is weighing whether to grant Scott Peterson, now 48, a new trial. Peterson, who has consistently asserted his innocence, has alleged that a juror committed misconduct because she did not disclose to the court that she had sought a restraining order against her boyfriend's former girlfriend. The juror sought the restraining order out of fear for her unborn child.
If Superior Court Judge Anne-Christine Massullo does not grant Peterson a new trial, his sentence will be life in prison.
Friday's decision by prosecutors may be limited only to the sentence attached to the first trial. If Peterson is granted a new trial, it is possible that prosecutors could seek the death penalty again, according to attorney Pat Harris, who represents Scott Peterson.
"It's not clear to me that they're saying no matter what, we're taking the death penalty off the table . . . or they're saying if we go back to trial we're reserving the right to put the death penalty back up again," Harris told the AP. "It sounds like they're kind of holding back that if the judge orders a new trial, they could put the death penalty back on the table."
Harris told the news organization that he has evidence of a burglary near the Petersons' Modesto home the day that Laci vanished, which would support the defense's theory that she came upon a burglar who then killed her.
Earlier this month, Janey Peterson, Scott Peterson's sister-in-law, told KOVR-TV that she has evidence she believes will exonerate him, and also claimed that police in Modesto ignored relevant information.
"At Scott's first trial, there were a lot of unanswered questions, and we have been able to answer them and we have a way better understanding of what happened that day," Janey Peterson told the television station. "Everything we know about that day points to Scott's innocence."
Check back for updates.
ADDITIONAL Scott Peterson Coverage:
'I couldn't feel my feet on the floor': Scott Peterson says he's shocked he was convicted of killing Laci Peterson and unborn son, Conner
The real reason Scott Peterson killed his wife: Aphrodite Jones talks Peterson's true motive and CrimeCon [EXCLUSIVE]
CrimeOnline Evidence Locker: Watch the Scott Peterson interrogation tapes
Scott Peterson's last message to Laci revealed to the public for the first time
For the latest true crime and justice news, subscribe to the 'Crime Stories with Nancy Grace' podcast. Here is a related episode.
Join Nancy Grace for her new online video series designed to help you protect what you love most – your children.
[Feature Photo: Scott Peterson/California Department of Corrections]