Christopher Harris was hit by car while crossing the street in St Petersburg, Florida, Monday night and was rushed to Bayfront Health in critical condition.
The force of the impact knocked off Harris's prosthetic leg, a $15,000 leg customized with colorful Marvel superheroes. Before police even arrived at the scene, someone walked off with the prosthesis.
St Pete police and Harris's family put out a call Tuesday morning for the return of the leg, and just hours later, officers found it behind a laundromat "hidden among some discarded items" and returned it to the family.
"We are truly thankful to Officer Weiskoph who worked through the night to find us and through the day to find his prosthetic," said Carrie Harris. "Words can't express how thankful we are to everyone who helped."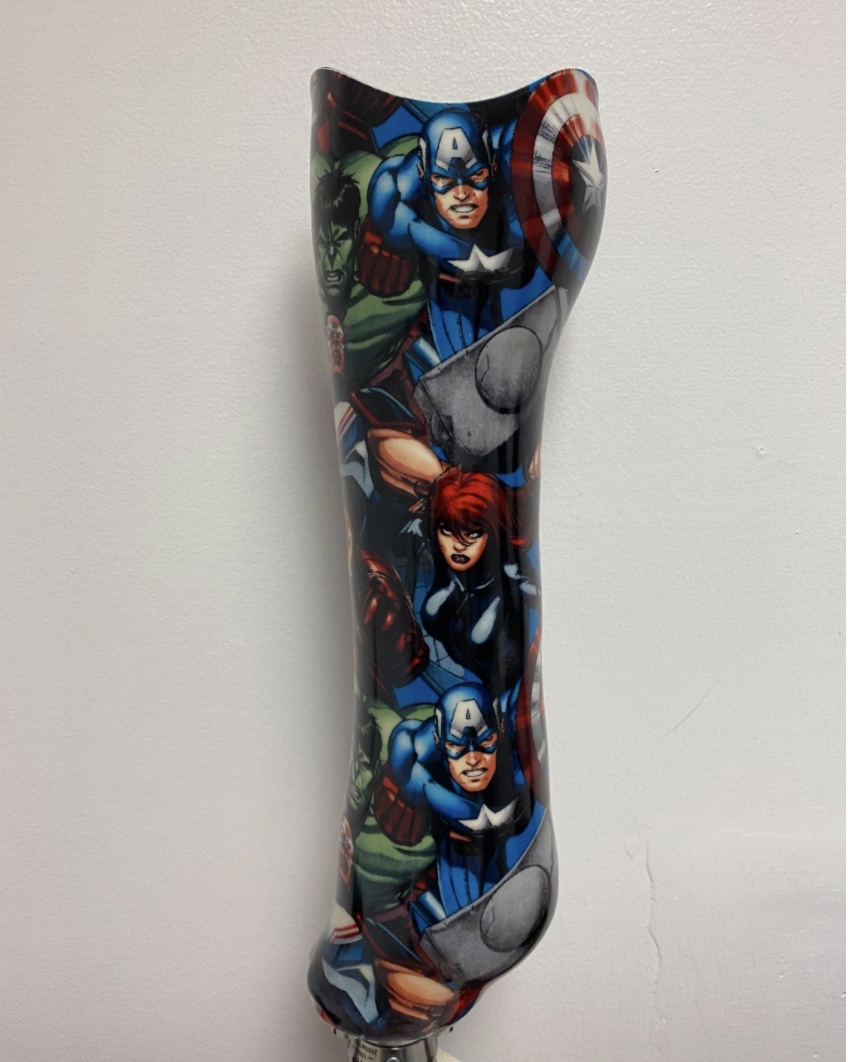 Carrie and Christopher have split up but share a 15-year-old daughter. She told WLFA that Christopher has a long road ahead of him, and she's glad he can do it with the leg.
"He has major head trauma, spinal damage, broken femur, broken hips, everything," she said. "He was caring, smart, he didn't deserve for this to happen."
"The only thing that I can think is [the person who took it] thought it was funny, [was a big fan of] the Avengers, or thought it was worth money," she said. "But it's priceless to my daughter and to him."
Police said they got a tip about where to find the leg, but didn't say if they knew who took it. They did say they would not be pursuing any suspects.
As for the crash, the driver who hit Harris stopped, as did the driver of a second car that was struck by Harris's leg. They're both cooperating with the investigation. Investigators don't believe drugs and alcohol were a factor.
Carrie Harris told the Tampa Bay Times that doctors are monitoring Christopher's condition closely.
"[The prosethetic] was part of his colorful nature," she said. "It was a conversation starter. And I hope that he can have conversations again, but we don't know."
For the latest true crime and justice news, subscribe to the 'Crime Stories with Nancy Grace' podcast:
[Featured image: St Petersburg Police Department]