A Virginia federal appeals court upheld the death penalty on Wednesday for Dylann Roof, a South Carolina teen who shot and killed numerous Black worshippers who welcomed him into their church.
As CrimeOnline previously reported, Roof's attorneys filed a 321-page legal brief with the 4th U.S. Circuit Court of Appeals in Richmond last year, claiming that Roof should have never been allowed to represent himself during the death penalty phase of his murder trial.
Oral arguments began earlier this year in front of a three-judge panel of the 4th U.S. Circuit Court of Appeals, in Richmond, Virginia.
Roof was sentenced to death for the 2015 fatal shootings of nine Black church-goers at the Emanuel African Methodist Episcopal Church in Charleston. Roof admitted that the killings were racially motivated and described himself as a white supremacist. He showed no remorse for the victims.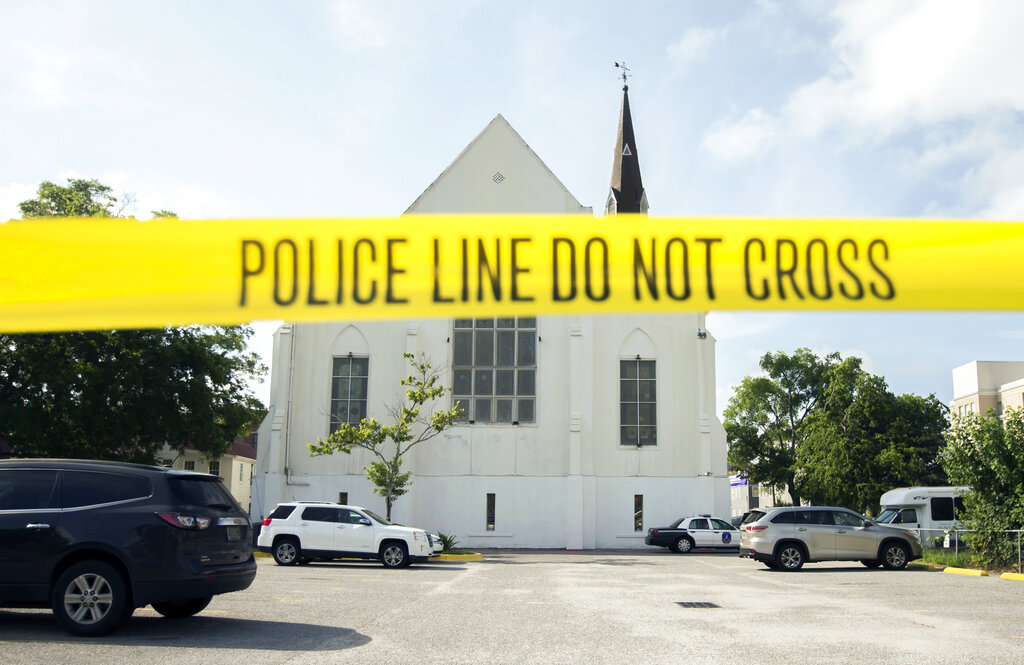 They don't know anything about me. They don't know what real hatred looks like. They think they do, but they don't really." -Dylann Roof
"I would like to make it crystal clear I do not regret what I did. I am not sorry. I have not shed a tear for the innocent people I killed," Roof wrote at the time, while in jail. "I have shed a tear of self-pity for myself. I feel pity that I had to do what I did in the first place."
Roof's lawyers wanted the death sentence vacated and a "proper competency evaluation" given to Roof.
Roof's lawyers argued that both the judge and prosecution "tainted" Roof's sentencing because he was a high school dropout "who believed his sentence didn't matter because white nationalists would free him from prison after an impending race war."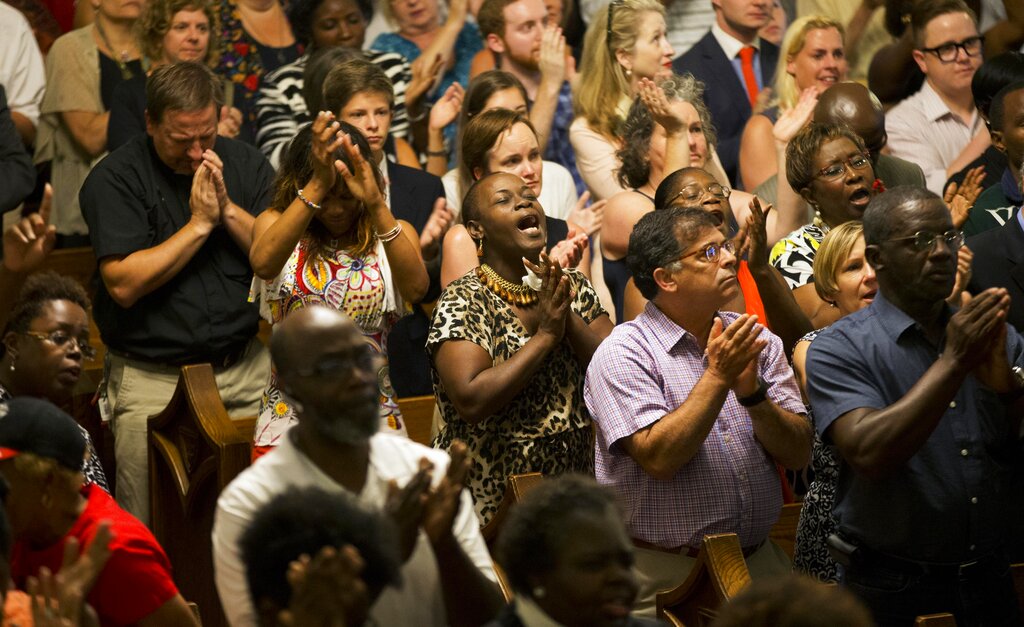 A judge previously ordered two competency exams for Roof but the defense claims that he was found competent even though "every defense expert agreed Roof suffered a delusional belief he would be rescued by the victors of a race-war, which prevented him from understanding the threat of execution was real."
The attorneys previously argued that Roof was diagnosed with numerous mental health issues, including "schizophrenia-spectrum disorder, autism, anxiety, and depression."
"Instead, prosecutors told them Roof was a calculated killer with no signs of mental illness. Given no reason to do otherwise, jurors sentenced Roof to death," the attorneys wrote.
"They don't know anything about me. They don't know what real hatred looks like. They think they do, but they don't really." -Dylann Roof
During his 2017 trial, Roof insisted that jurors forget anything that they heard about his mental condition. He claimed he was mentally stable and didn't mind getting the death sentence.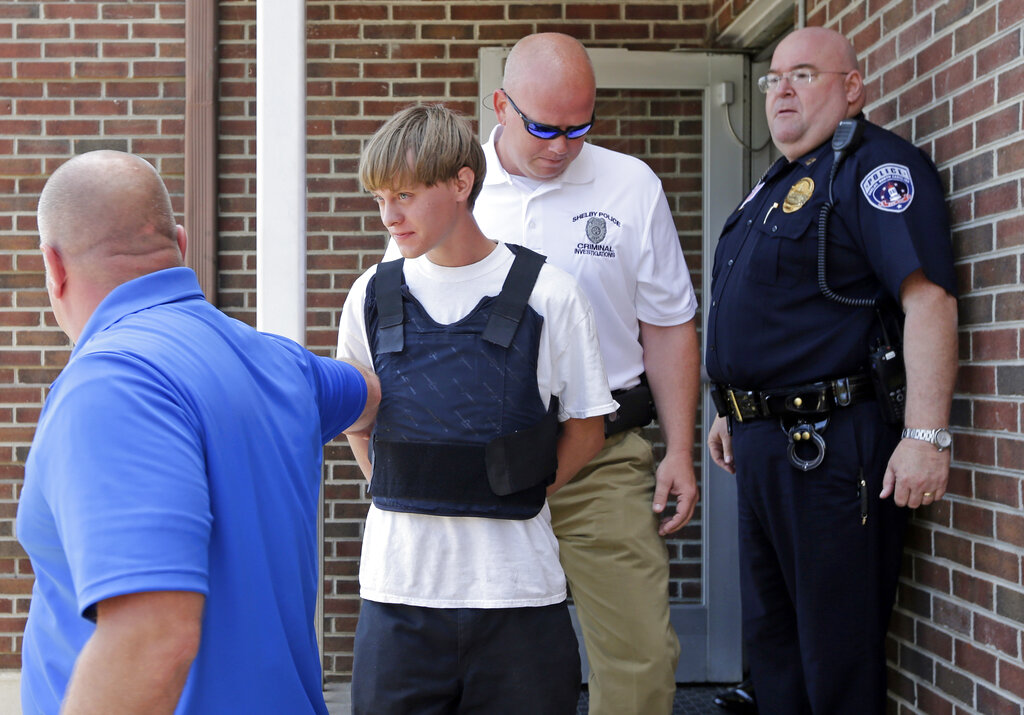 Roof again displayed no remorse during trial and sentencing. He presented himself as righteous in his racial beliefs and suggested that those involved in the proceedings were ignorant to conditions that, in his view, seemed to justify his crime.
"Anyone, including the prosecution, who thinks that I'm filled with hatred has no idea what real hate is," Roof reportedly said during closing statements.
Roof sat in the church with its members for at least 45 minutes before opening fire. He waited until final prayer, when their eyes were closed, before carrying out the heinous crime.
"Dylann Roof murdered African Americans at their church, during their Bible-study and worship. They had welcomed him. He slaughtered them," the ruling read.
"He did so with the express intent of terrorizing not just his immediate victims at the historically important Mother Emanuel Church, but as many similar people as would hear of the mass murder. He used the internet to plan his attack and, using his crimes as a catalyst, intended to foment racial division and strife across America. He wanted the widest possible publicity for his atrocities, and, to that end, he purposefully left one person alive in the church 'to tell the story.'"
Roof's lawyers can now file for a 2255 appeal, ask for a presidential pardon, or take the case to the Supreme Court
Check back for updates.
For the latest true crime and justice news, subscribe to the 'Crime Stories with Nancy Grace' podcast: Listen to a related episode. 
Join Nancy Grace for her new online video series designed to help you protect what you love most – your children.
[Feature Photo: Dylann Roof via AP/Chuck Burton, File]