"What made me think that everything was a cover-up…was that first meeting with the medical examiner," Mitch Credle said. "Body parts are missing, evidence is missing. That's another red flag."
Credle, a veteran homicide detective from Washington, D.C., is referring to his work investigating the death of Kendrick Johnson, a 17-year-old boy who was found dead in a rolled-up wrestling mat at his Valdosta, Georgia, high school on January 11, 2013. Credle was called in after several local authorities recused themselves from the case — which many believe was due to the primary persons of interest being the sons of an FBI agent.
READ: CrimeOnline's continuing coverage of the Kendrick Johnson case
Credle — along with Kendrick's parents, relatives, and friends — recounted their experiences for "Finding Kendrick Johnson," a new documentary that is available on various streaming platforms, including Amazon Prime Video and Google Play.
The film's producer, Jason Pollock, told CrimeOnline that he spent six years examining Kendrick's case; an independent investigation he said authorities did not know about.
In addition to revisiting some of the more troubling aspects of the investigation into Kendrick's suspicious death — including the teen's missing organs and unidentified blood splatter found near his body  — the documentary presents a damning piece of evidence that was never before made public: Surveillance stills showing the primary person of interest standing next to Kendrick before he vanished — contradicting claims that he did not see Kendrick the day he vanished on campus.
Through interviews, police documents, and forensic evidence, "Finding Kendrick Johnson" illustrates how a 17-year-old boy's disappearance and death sparked years' worth of investigations, controversies, and a possible cover-up.
Kendrick's Disappearance & Death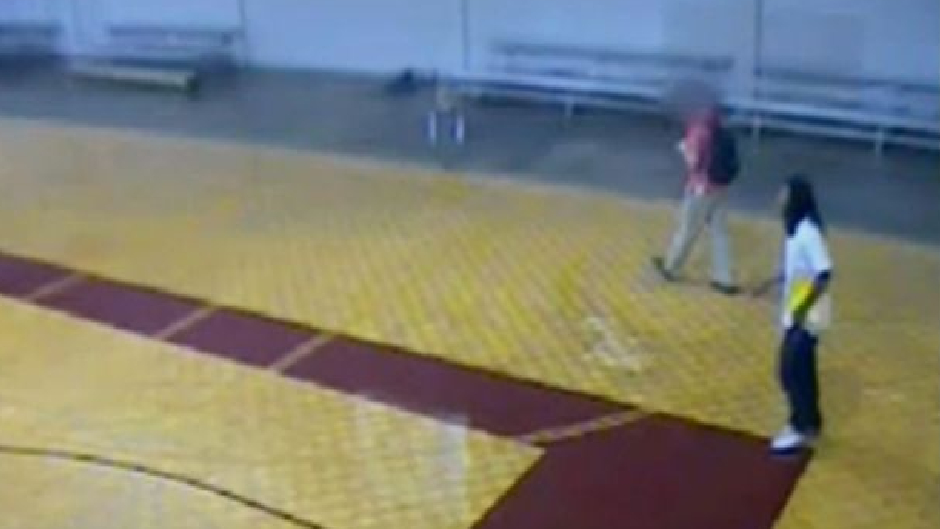 Kendrick vanished at Lowndes High School around 1:20 p.m. on January 10, 2013. Though surveillance cameras were located all over campus, the last footage of Kendrick shows him walking into the gym behind other students before going out of frame.
Kendrick missed his fourth-period class and did not come home from school, prompting his family to file a missing person's report that night. As Kendrick lay dead in the gym, the basketball and color guard teams held their night practices. Local newspaper Valdosta Today reported that those children claimed, when questioned by police, that they never saw or heard Kendrick in the gym.
Kendrick was found dead in the gymnasium at 10:30 a.m. on January 11, roughly 10 hours after his family reported him missing. He was located in the left corner of the gym, in a rolled-up mat that was lying against a wall. A pair of Nike shoes was found in the mat with Kendrick, and one black and white Adidas shoe was found near Kendrick in a pool of blood. The second shoe was discovered on the floor in front of one of the mats in the gym, according to the local news outlet. 
Kendrick's mother, Jacquelyn Johnson, told filmmakers that she was on campus when her son was found, and police would not let her or Kendrick's aunt see his body.
While Jacquelyn may have been kept from her son to secure the scene and possible evidence, Pollock told CrimeOnline that Lowndes High School was not placed on lockdown the morning the teen's body was found on campus. 
Police's Investigation into Kendrick's Death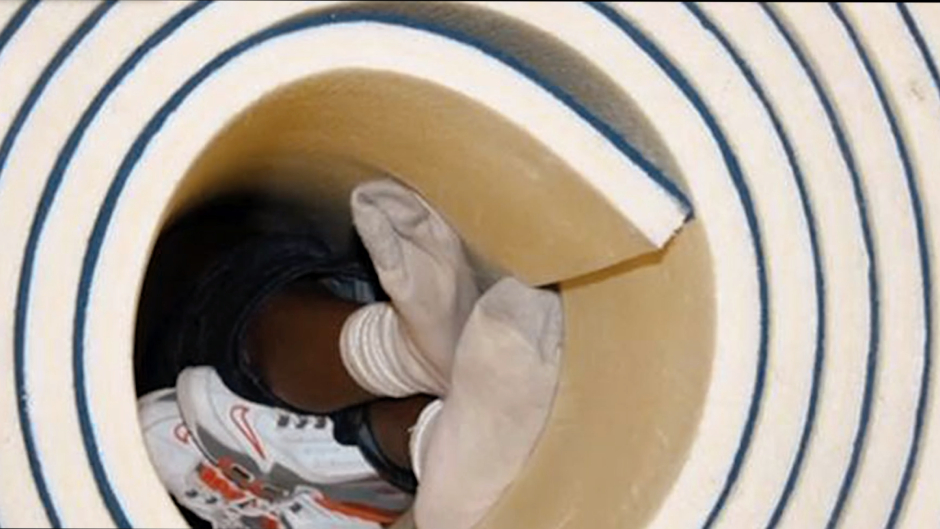 Lowndes County police said they believed Kendrick crawled into the mat to retrieve his shoes, became stuck, and continued to burrow into the mat until he became completely trapped and died. The county medical examiner concluded Johnson died of "positional asphyxia" and deemed his death accidental. 
The swift determination drew skepticism from many, including Johnson's family, Credle, and Pollock. 
"For 11 of my 23 years, I worked cold cases. I've never seen a doctor rule on a theory without being able to present facts to me," Credle told CrimeOnline, claiming the medical examiner kicked him out of her office when he questioned her about her findings.
 "When doctors are not sure how someone died, they tell us, 'Detective, find me something that can help me lead towards a direction'. Some cases are left undetermined for years."
Pollock told CrimeOnline that the lungs of someone who asphyxiates are heavier because the lungs fill with fluid, causing death. However, Pollock said Kendrick's lungs post mortem were a normal weight for a boy his age and size.
Despite his death being ruled accidental, Lowndes County police initially said they did not immediately test some blood splatter located 40 feet from Kendrick's body. They said they later tested the blood and it was not a match for Kendrick, but it remains unclear who it belongs to. Police said a bloody tissue was found in the girls' bathroom near the gym was also tested and did not match the blood discovered near Kendrick's body, according to Valdosta Today.
While presenting the case to the public in October 2014, Lieutenant Stride Jones explained why they could not test every student.
"It's not Kendrick's blood, now we do not know whose blood it is. Well, a lot of people ask 'why didn't you test everyone at the school?' Well, number one, we don't have a legal basis, number two, you're talking about testing 3,000 people," he said.
More Discrepancies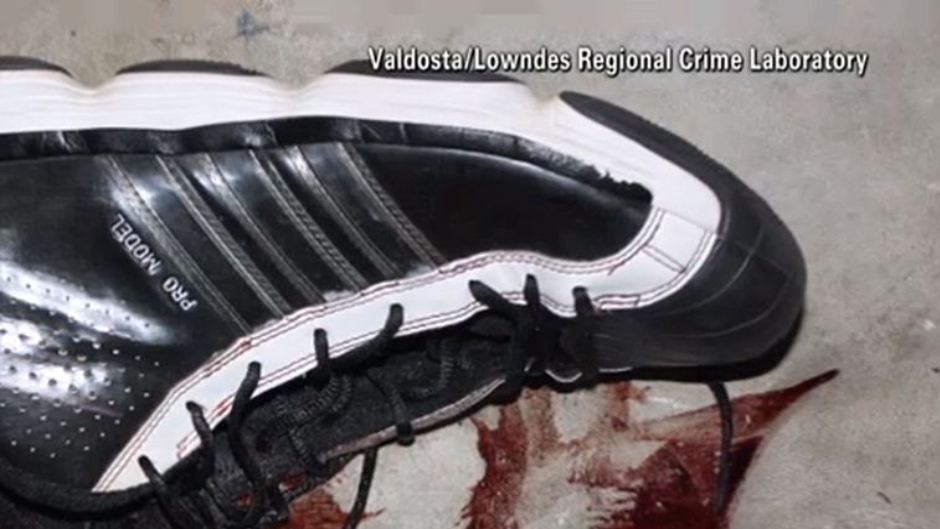 "Finding Kendrick Johnson" presents police documents that state that Kendrick is 5 feet, 10 inches tall and his shoulders measured 19 inches. In comparison, the mat he was found in is 6 feet long and the opening was 14 inches.
Students who did not want to pay for a locker reportedly used the mats to stow their personal items. One of Kendrick's close friends and classmates, Malik Austin, explained in the documentary that the students did not lean into the mat to retrieve their shoes; they tilted the mat to release the shoes.
Images from the scene show Johnson lying in a pool of blood. Notably, the shoe located on top of the blood is spotless — suggesting, in the view of the family and film producers, that the item was planted.
Two Independent Autopsies Contradict Police's Claims
Kendrick's parents had his body exhumed in June 2013 and June 2018 for further examination. Both independent autopsy reports determined the 17-year-old died of non-accidental blunt force trauma — inconsistent with the positional asphyxia determination made by the Georgia Bureau of Investigation.
Dr. William R. Anderson wrote in his June 2013 report that Kendrick suffered "blunt force trauma, right neck, involving right mandible, and soft tissues, including the area of the carotid body, consistent with inflicted injury." The second independent autopsy, that Dr. Anderson also performed, yielded the same findings — with the report explicitly stating that their findings were "not consistent with positional asphyxia," which was Georgia officials' final determination.
Kendrick's first exhumation was met with controversy; when it was revealed that every organ from his pelvis to his skull, including his brain, heart, lungs, and liver, was gone and replaced with newspaper.
According to CNN, funeral director Antonio Harrington claimed the 17-year-old's organs "were destroyed through [the] natural process" due to the position of his body when he died. He also stated the funeral home never had Johnson's organs, saying they were "discarded by the prosecutor before the body was sent back to Valdosta" for burial.
Adding to the confusion is the fact that in October 2013, the Georgia Bureau of Investigation told CBS that Kendrick's organs were returned to his body following the autopsy, as per protocol.
"Those organs were in the body when we sent it back to the funeral home," an agency spokesperson said.
Kendrick's organs were never located.
Kendrick's Parents' Fight for Answers
In the documentary, Kendrick's parents claimed Lowndes County police barred them from seeing his body for three days. Kendrick's father, Kenneth Johnson, worked as a truck driver and was on the road when the teen vanished and was found dead. But when he did return, he and his wife held a press conference begging authorities to not take their son's body out of Lowndes County before they saw it.
Kenneth said within an hour and a half of that conference authorities called him and said he could see Kendrick's body at the local Crime Lab.
Kendrick's father was shocked by his son's disfigured body. Kendrick's arm was nestled over his head, suggesting officials did not bother to lay his arms straight, the father said. Kenneth also said lacerations and bruising to his son's face made him think Kendrick was in some sort of fight.
The family was given photos of the scene and Kendrick's body. Horrified by what those photos depicted, they decided to post them on social media. CrimeOnline has chosen not to publish the most graphic of those images.
Kendrick's photos drew wide comparisons to Emmett Till, a 14-year-old Black boy from Chicago who was murdered in 1955 in Money, Mississippi, after a 21-year-old white woman named Carolyn Bryant accused him of making "ugly remarks" and whistling at her. Bryant's husband and brother-in-law were charged with ripping Till from his home, and fatally beating and shooting him. Till was found in the river with a cotton gin fan tied to his neck with barbed wire.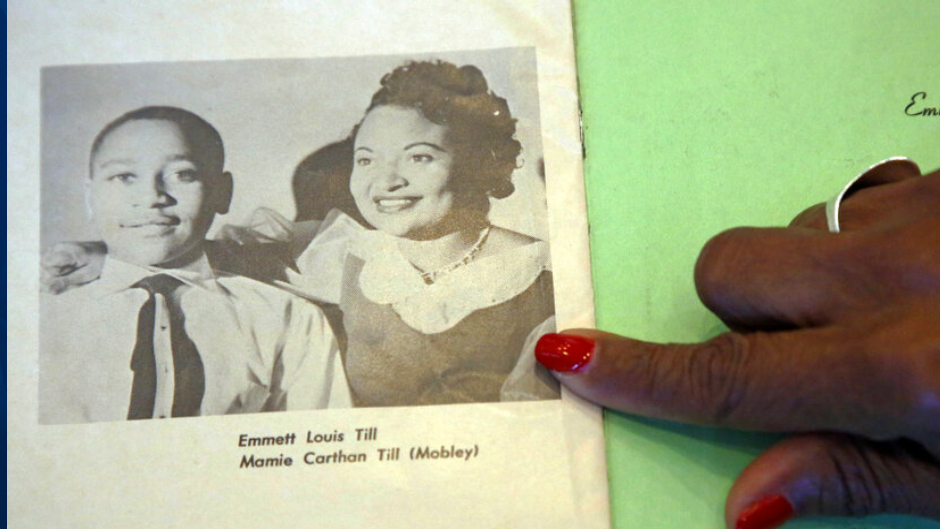 An all-white jury acquitted Bryant's husband and brother-in-law within an hour. Months later, the pair admitted to mutilating and killing Till in a magazine interview they were paid $3,000 for. In 2007, Bryant allegedly revealed to "The Blood of Emmett Till" author Timothy Tyson that she lied about the sexual harassment that prompted Till's murder.
READ More: Five decades later, Emmett Till accuser recants claims
Similar to Kendrick's mother, Till's mother, Mamie Till Mobley, wanted to call attention to what happened to her son, so she held an open-casket funeral and allowed Jet magazine to publish photographs of her child's disfigured and bloated corpse.
"I'll never let them forget," Jacquelyn told filmmakers.
Suspects in Kendrick's Suspicious Death
Who would want Kendrick dead? The 17-year-old was a well-liked honor roll student, an athlete, and his parents said he always helped out at home. 
"Finding Kendrick Johnson" makes the claim that the 17-year-old's killer has been in plain sight all these years — with an alibi that had already been refuted by federal investigators.
Over the years, the Johnsons have publicly implicated brothers Brian and Branden Bell in Kendrick's death. The three teens were classmates. The brothers' father, Rick Bell, was an FBI special agent who ultimately resigned after his home was raided and searched for evidence, according to NBC. 
Credle, who was on the case for eight months, alleged that almost every person they interviewed mentioned Rick approaching them at some point about Kendrick's case.
While Brian told the media that he considered Kendrick a friend, Austin, another one of Johnson's friends, alleged that a year before his death, Brian and Kendrick had an altercation on the bus as they headed to a football game that was being played out of town. Austin said Brian pulled Kendrick's locs and held his head down, prompting the fight.
Austin said Kendrick "got the best of" Brian. Kendrick reportedly confided in his father about Branden telling classmates that the issue "was not over."
According to the father, Kendrick said, "You know Rick Bell, Brian's daddy…he came up to me at school and told me the fight on the bus wasn't a fair fight and I should come to his house and re-fight Brian."
Kendrick reportedly walked away from Rick, who has denied this encounter ever transpired.
The Smoking Gun?
While the FBI concluded in 2016 that the Bells were in different areas of the school when Kendrick entered the gym, Pollock claimed the agency's own 2014 analysis report cites surveillance stills that show Brian in the hallway with Kendrick before he died. Brian had told local media in numerous interviews that he had not seen Kendrick on the day he vanished.
"They saw that report in 2014, they saw that photograph of the boys standing next to each other and they let the Bells go television and say they hadn't seen KJ," Pollock told CrimeOnline.
"The fact that Brian didn't see KJ was a huge thing that they used for years against the Johnson family."
In addition to the photos in the FBI report, the document also included a ledger that specifically said Kendrick and Brian were standing next to each other in the hallway the morning Kendrick died.
Pollock believed the evidence was so crucial that he flew to Georgia to show Kendrick's parents. During the film, Jacquelyn becomes so overwhelmed seeing the footage that she has to excuse herself, as Kenneth wipes tears from his eyes. Credle is also shown the report and says he also has never been seen this footage — despite being the federal investigator reviewing Kendrick's case.
As Pollock explained to CrimeOnline, the bombshell evidence did not come from an anonymous source or undercover sleuthing — it was plainly stated in the FBI's 2014 analysis report. Despite this, the Department of Justice closed the investigation in June 2016, citing insufficient evidence.
"It wasn't like I did anything nefarious to find it. I Googled stuff," he said.
"The fact that a filmmaker, who's basically an artist college dropout…had to do the work that no one did in Georgia for eight years…"
Case Reopened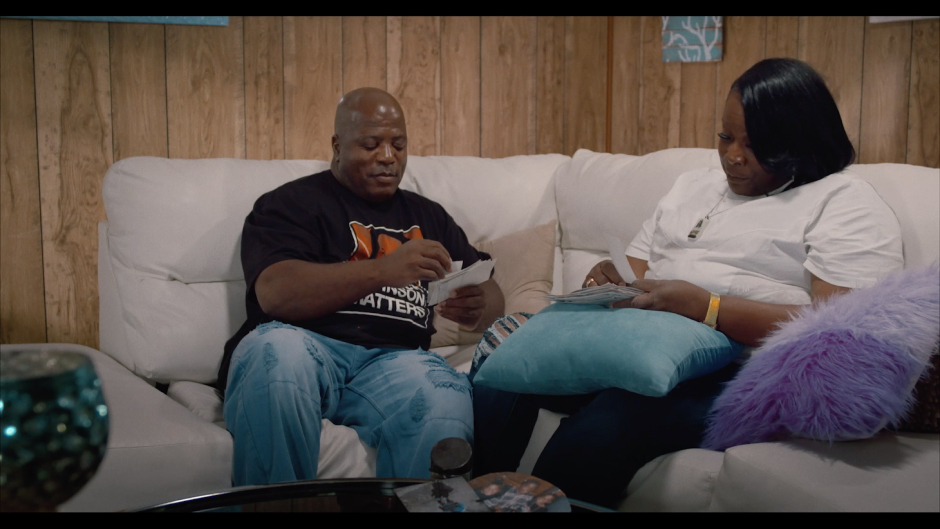 In March, the Lowndes County Sheriff's Office announced they were reopening Kendrick's case to ensure the initial investigation was conducted properly. Police said the latest probe would include reinterviews of witnesses and consultations with other law enforcement agencies to ensure nothing was missed or incorrectly reported during the initial probe.
Both Credle and Pollock said they are not hopeful it will provide any solace to Kendrick's family.
"I don't think they're going to do anything. I really don't. I think it was just a look into it just to quiet down the family, quiet down some of the media," Credle told CrimeOnline. 
Credle also said that a new, thorough investigation would require Lowndes County police to contact everyone involved in the initial probe, and he has not heard from anyone.
Meanwhile, Pollock, who called for a federal probe, said he does not believe justice will find Kendrick's case in Georgia.
Pollock said, "It's up to the national pressure. It's up to us to move the needle for KJ, because they are never going to do it down there."
"Finding Kendrick Johnson" is available for streaming on Amazon Prime Video and Google Play. 
For the latest true crime and justice news, subscribe to the 'Crime Stories with Nancy Grace' podcast. Listen to the latest episode:

Join Nancy Grace for her new online video series designed to help you protect what you love most — your children.
[Featured image: Nikkolas Smith/Millennial PR]