A group of 12 Georgia jurors heard opening statements Friday during the Glynn County murder trial for three men accused of killing slain jogger, Ahmaud Arbery.
Prosecutor Linda Dunikoski started her opening statement by referring to a short cellphone video clip that shows part of the attack on Arbery, a 25-year-old Black male who was gunned down last year in a residential neighborhood in Brunswick.
"They assumed that he must have committed some crime that day," Dunikoski said. "He tried to run around their truck and get away from these strangers, total strangers, who had already told him that they would kill him. And then they killed him."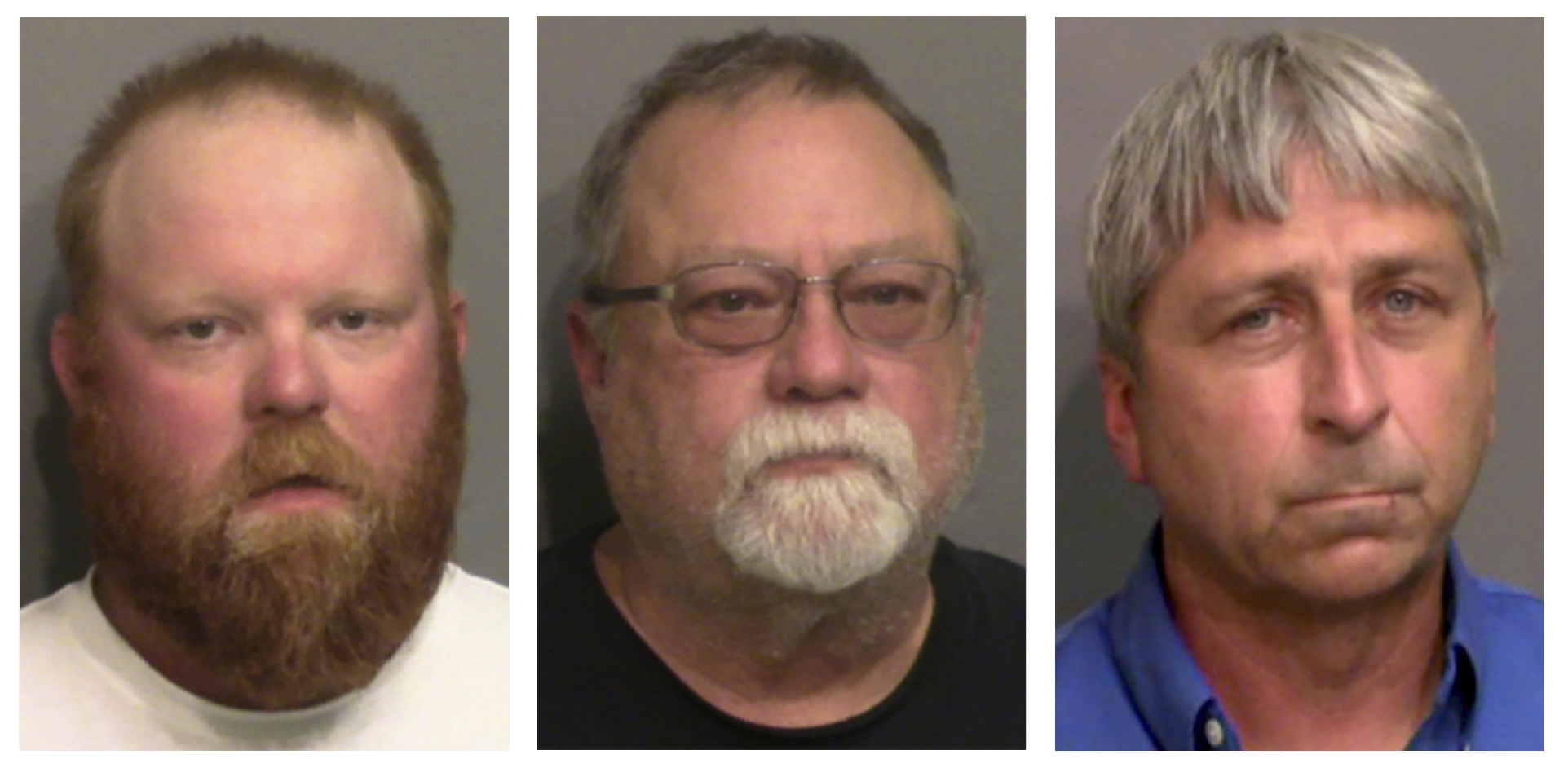 As CrimeOnline previously reported, Arbery's untimely death was unknown to the nation until the leaked video reached the masses on social media. The video, recorded by William "Roddie" Bryan in February 2020, showed the fatal end of an incident in which Travis McMichael and his father, Gregory McMichael, chased Arbery in their pickup truck for several minutes around the Satilla Shores neighborhood before blocking him in.
The McMichaels suspected that Arbery was responsible for a string of break-ins in the neighborhood, although they had no proof of their claims, according to court documents.
Bryan, who also pursued Arbery in his vehicle, blocked Arbery with his truck from behind as the McMichaels circled around the block and stopped in front of the victim, court documents state.
Travis McMichael then got out of his truck, armed with a shotgun. A scuffle broke out and Travis McMichael ended up shooting Arbery three times.
Arbery, unarmed, died at the scene.
Dunikoski said that at some point during the chase, Greg McMichael yelled at Arbery, "Stop or I'll blow your f—-ing head off!"
She added that Greg McMichael admitted that he didn't know for certain if Arbery was committing any crimes.
"That's just it. I don't know… I don't know, he might have gone in somebody's house," Greg McMichael previously told police, according to Dunikoski.
"All three of these defendants did everything they did based on assumption…not on facts, not on evidence," Dunikoski said. "And they made decisions in their driveways based on those assumptions that took a young man's life."
During a preliminary court hearing last summer, Georgia Bureau of Investigation agent Richard Dial provided testimony that provided a glimpse into the suspects' alleged racist views. Key points of Dial's testimony include:
Neighbors told authorities that they had seen Arbery jogging several times previously in the neighborhood, and often waved and spoke to him.
Social media messages sent by Bryan indicated that he used the n-word to describe black people.
Travis McMichael admitted he shot Arbery three times during the heat of the moment and that his adrenaline was pumping.
Bryan told police he heard Travis McMichael yell "fu***** n*****" after shooting Arbery and while standing over his body.
The McMichaels never called 911 before pursuing him.
Arbery ran into a ditch to avoid the suspects, but when he emerged and tried to leave the neighborhood, the suspects wouldn't let him.
Bryan hit Arbery with his truck when Arbery tried to exit the neighborhood.
Bryan waited until after the McMichaels' arrests before he admitted to hearing the racial slur. He never mentioned it previously.
Travis McMichael used racial epitaphs numerous times over text messages and social media. He allegedly said he wished someone would "blow that fu***** n****** head off."
In another instance, Travis McMichael, who was in the U.S. Coast Guard, said he loved his job because he "was on a boat and there weren't any N-words anywhere."
Defense lawyers for the suspects previously argued that murder charges should be dropped. Franklin Hogue, a lawyer for Gregory McMichael, said that his client had a valid reason to believe Arbery committed a crime.
Travis McMichael's lawyer, Jason Sheffield, argued that his client was defending himself during a scuffle with Arbery.
Check back for updates.
Click HERE to read additional coverage of the Arbery case.
For the latest true crime and justice news, subscribe to the 'Crime Stories with Nancy Grace' podcast.
Join Nancy Grace for her new online video series designed to help you protect what you love most – your children.
[Feature Photo: Ahmaud Arbery/Handout]