Three Georgia men are on trial for the death of Ahmaud Arbery, a 25-year-old shot to death in 2020 after the defendants allegedly chased him down and blocked him with their trucks.
Defendants Greg and Travis McMichael, along with William Roddie Brown, are facing degree-murder charges.
On Tuesday, Detective Parker Marcy took the stand. The Glynn County Police Department detective conducted an interview with Greg McMichael shortly after the shooting, which took place in a residential Brunswick neighborhood on February 23, 2020.
While defense attorneys argue that the suspects were trying to make a citizen's arrest, Marcy testified that Greg McMichael never once mentioned anything about a citizen's arrest. Instead, McMichael allegedly claimed they planned to "hold" Arbery.
Further, Greg McMichael admitted to Marcy that he had never seen Arbery before, although the defense argued that the defendants thought Arbery was the person who had been breaking into cars in the Satilla Shores neighborhood where the defendants lived.
Greg McMichael reportedly told Marcy that he didn't have any videos of evidence of Arbery breaking into homes or cars, but claimed Arbery had been going into an empty, open construction home in the neighborhood "over and over."
"I don't think the guy has actually stolen anything out of there or if he did, it was early in this process," the detective quoted Greg McMichael as saying. "But he keeps going back there over and over and over again to this damn house."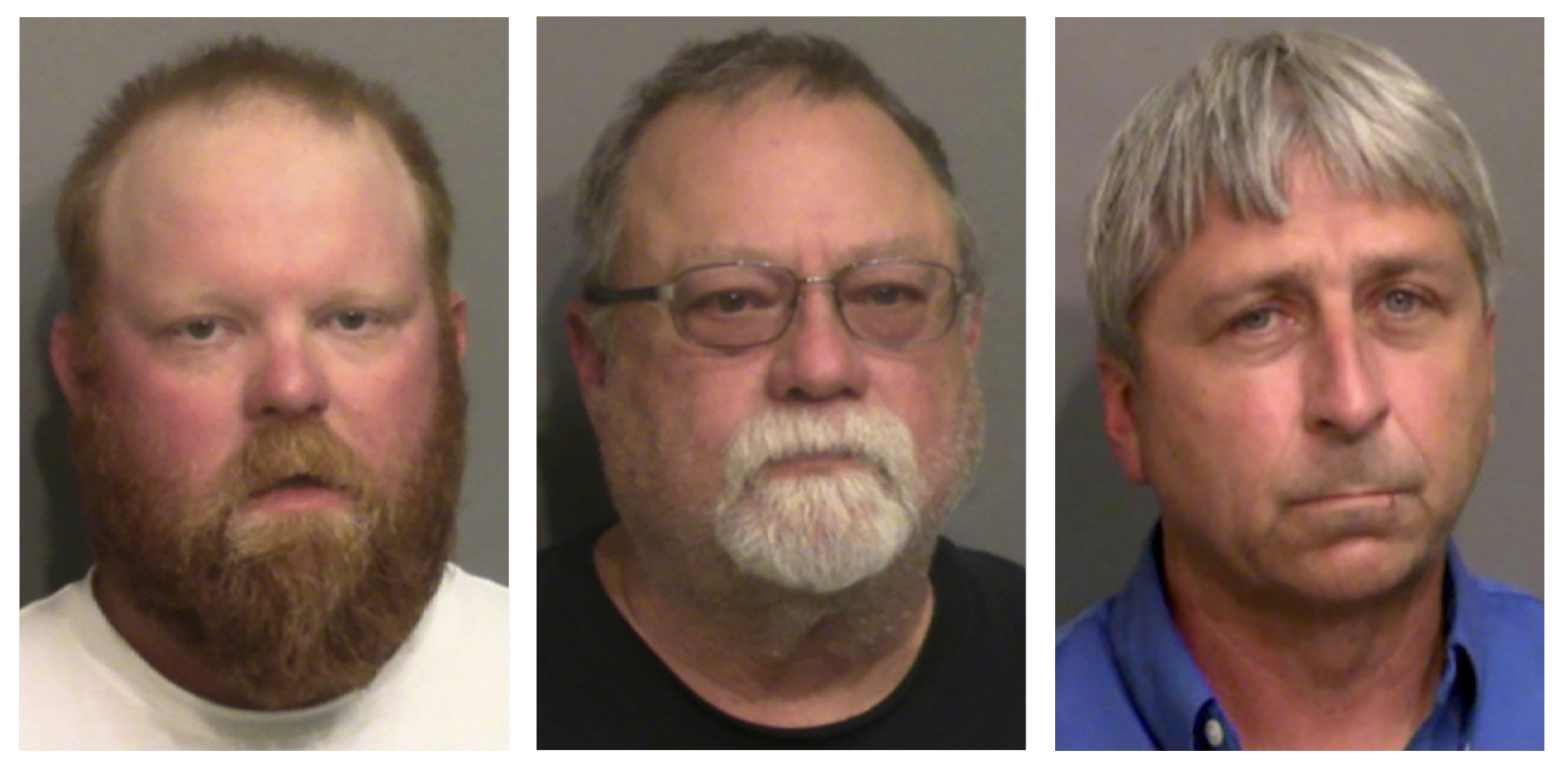 Security camera videos shown in court Tuesday showed Arbery "walking around looking at the construction" at the empty home, which had no doors or windows.
Glynn County police Officer Jeff Brandeberry also took the stand on Tuesday and confirmed he arrived at the scene after the shooting and spoke to Greg McMichael. According to Brandeberry, McMichael said he began chasing Arbery after he saw him run past his home.
"This guy comes hauling ass down the street. I'm talking about dead run, he's not jogging." McMichael told Brandeberry. "So I haul ass into my bedroom to get (a) .357 Magnum…I don't take any chances."
As CrimeOnline previously reported, Arbery's untimely death was unknown to the nation until the leaked video reached the masses on social media. The video, recorded by William "Roddie" Bryan in February 2020, showed the fatal end of an incident in which Travis McMichael and his father, Gregory McMichael, chased Arbery in their pickup truck for several minutes around the Satilla Shores neighborhood before blocking him in.
Bryan, who also pursued Arbery in his vehicle, blocked Arbery with his truck from behind as the McMichaels circled around the block and stopped in front of the victim, court documents state.
Travis McMichael then got out of his truck, armed with a shotgun. A scuffle broke out and Travis McMichael ended up shooting Arbery three times.
Arbery, unarmed, died at the scene.
Prosecutor Linda Dunikoski said that at some point during the chase, Greg McMichael yelled at Arbery, "Stop or I'll blow your f—-ing head off!"
She stressed that Greg McMichael admitted that he didn't know for certain if Arbery was committing any crimes.
"That's just it. I don't know… I don't know, he might have gone in somebody's house," Greg McMichael previously told police, according to Dunikoski.
"All three of these defendants did everything they did based on assumption…not on facts, not on evidence," Dunikoski said. "And they made decisions in their driveways based on those assumptions that took a young man's life."
Meanwhile, the trial continues. Watch the latest below.
Click HERE to read additional coverage of the Arbery case.
For the latest true crime and justice news, subscribe to the 'Crime Stories with Nancy Grace' podcast.
Join Nancy Grace for her new online video series designed to help you protect what you love most – your children.
[Feature Photo: Ahmaud Arbery/Handout]