After closing arguments wrapped up on Tuesday in the Ahmaud Arbery murder case, it took jurors a day to deliberate. On Wednesday, they reached a decision.
Defendants Greg and Travis McMichael, along with William Roddie Bryan have been found guilty of felony murder, false imprisonment, and aggravated assault. Travis McMichael was convicted of an additional charge of malice murder. The McMichaels were also found guilty of criminal attempt to commit a felony.
Each suspect faces the possibility of life in prison, in addition to federal hate-crime charges.
As CrimeOnline previously reported, Arbery's untimely death was mostly unknown to the nation until a leaked video reached the masses on social media. It took 73 days from the time of the murder for police to make an arrest, and it happened only after the masses began to protest after viewing the video.
The video, recorded by Bryan in February 2020, showed the fatal end of an incident in which Travis McMichael and his father, Gregory McMichael, chased Arbery in their pickup truck for several minutes around the Satilla Shores neighborhood in Brunswick, Georgia, before blocking him in.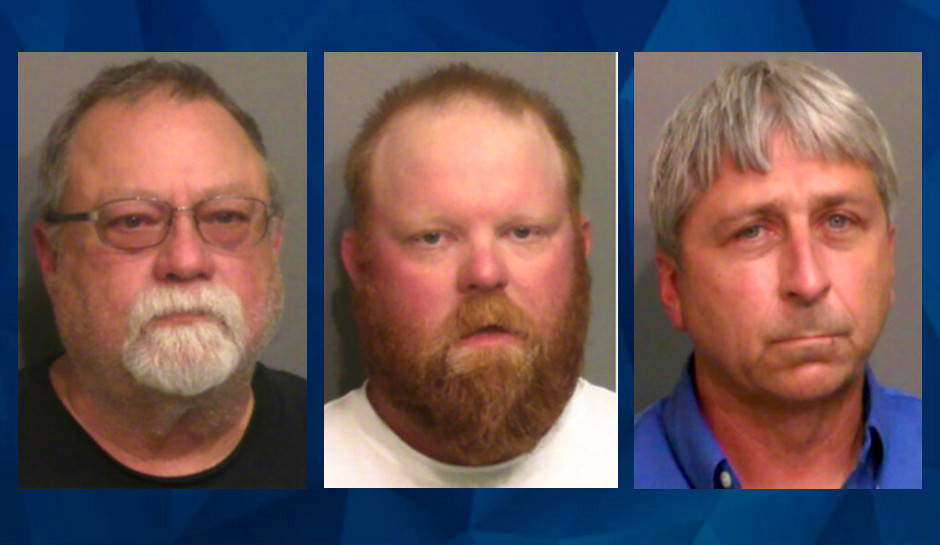 Bryan, who also pursued Arbery in his vehicle, blocked Arbery with his truck from behind as the McMichaels circled around the block and stopped in front of the victim, court documents state.
Travis McMichael then got out of his truck, armed with a shotgun. A scuffle broke out and Travis McMichael ended up shooting Arbery three times.
Arbery, unarmed, died at the scene.
Prosecutor Linda Dunikoski said that at some point during the chase, Greg McMichael yelled at Arbery, "Stop or I'll blow your f—-ing head off!"
She stressed that Greg McMichael admitted that he didn't know for certain if Arbery was committing any crimes, but chased and killed him anyway. McMichael said Arbery "may have" gone into someone's house, but he had no proof to back up his claim.
Greg McMichael also admitted to a responding officer that if his son hadn't have shot Arbery, he himself would have likely shot Arbery.
"All three of these defendants did everything they did based on assumption…not on facts, not on evidence," Dunikoski said. "And they made decisions in their driveways based on those assumptions that took a young man's life."
Check back for updates.