Convicted California murderer, Scott Peterson, was re-sentenced today to spend the rest of his life in prison without the possibility of parole.
On November 23, San Mateo County Superior Court Judge Anne-Christine Massullo had Peterson transferred from San Quentin prison's death row to the San Mateo County Jail, where has been awaiting Wednesday's sentencing for the murder of his wife, Laci Peterson, and his unborn son, Connor.
The California Supreme Court overturned Peterson's death sentence last year after jurors who disagreed with the death penalty but were willing to impose it were dismissed from the case. There were also issues surrounding "prejudicial misconduct" after a domestic violence victim was allowed to be a part of the jury.
Fox News reports that Laci Peterson's family saw Scott Peterson for the first time in over a decade on Wednesday. The court has allowed the family to speak on Laci's behalf.
"It's been 19 years, and there's not a day that goes by that I don't think about my sister," Amy Rocha, Laci's sister, told Peterson. "I don't know how you go on living."
Sharon Rocha, Laci's mother, called Peterson a murderer and a coward, while Laci's brother, Brent Rocha, said his family has been "devastated and traumatized" after losing Laci and Connor.
"No matter what happens, there are two things that will never change: Laci and Conner will always be dead, and you will always be their murderer," Sharon Roca said.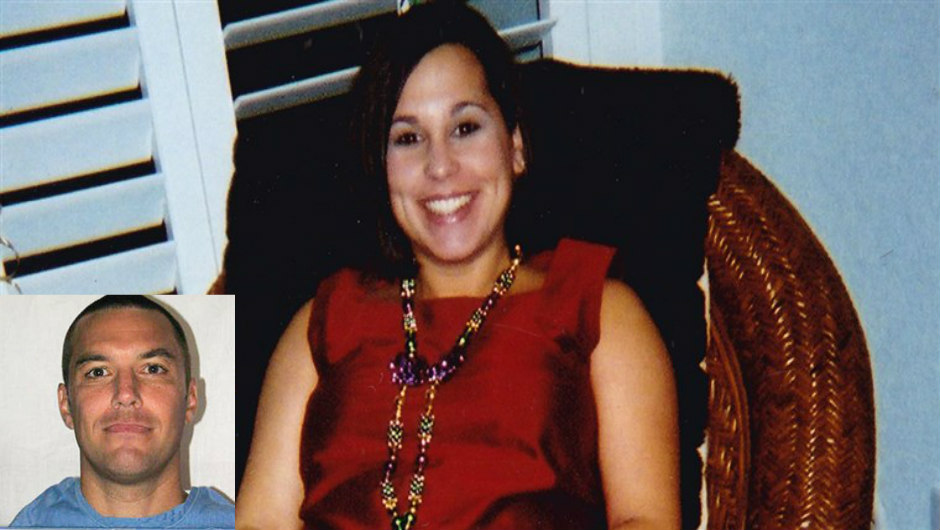 As CrimeOnline previously reported, Laci was eight months pregnant when she disappeared in December 2002, from the Modesto home she shared with her husband. Peterson became the primary suspect after he was caught in numerous lies throughout the investigation. Investigators also uncovered he was having an affair with a woman he met at a party, Amber Frey.
The affair, according to prosecutors, was one of the most damning pieces of evidence against Peterson. Prosecutors argued that the affair alone didn't automatically mean murder, but the information Peterson told Frey that made him appear culpable.
Prosecution's Evidence
Although there was not much in the way of physical evidence, prosecutors amassed a collection of circumstantial evidence that convinced a San Mateo County jury that Peterson murdered his wife and son.
According to court documents, the following circumstantial evidence was strong enough to lead to Peterson's conviction.
Trained dogs picked up Laci's scent at the Berkeley Marina, where Peterson claimed he went fishing when Laci vanished; her remains were later found close to the same area.
Peterson visited the crime scene repeatedly.
The tarp Peterson used on his fishing trip was covered in gasoline in his shed; gasoline is known to destroy DNA.
Another tarp was found buried in fertilizer, also known to destroy DNA, according to Dr. Henry Lee, who testified at Peterson's trial.
Peterson told detectives he stopped fishing because it began to rain, although there was no precipitation at the Berkeley Marina on the day in question, according to the harbormaster.
Peterson claimed Laci was watching a cooking segment on television when he left their home on December 24, but the show he referenced aired on December 23.
Laci wore a diamond necklace, sapphire ring, and band each and every time she left her home. On the day she disappeared, the jewelry was left in her bedroom.
After Laci and Conner's remains were found, authorities caught Peterson close to the Mexico border with his hair and beard dyed blonde, an identification that didn't belong to him, several credit cards, clothes, knives, four cell phones, a rope, camping supplies, and around $15,000 in cash.
Check back for updates.
ADDITIONAL Scott Peterson Coverage:
'I couldn't feel my feet on the floor': Scott Peterson says he's shocked he was convicted of killing Laci Peterson and unborn son, Conner
The real reason Scott Peterson killed his wife: Aphrodite Jones talks Peterson's true motive and CrimeCon [EXCLUSIVE]
CrimeOnline Evidence Locker: Watch the Scott Peterson interrogation tapes
Scott Peterson's last message to Laci revealed to the public for the first time
For the latest true crime and justice news, subscribe to the 'Crime Stories with Nancy Grace' podcast. Here is a related episode.
Join Nancy Grace for her new online video series designed to help you protect what you love most – your children.
[Feature Photo: FILE – This Nov. 29, 2021 photo from the California Department of Corrections and Rehabilitation, shows inmate Scott Peterson, who was convicted for the 2002 murders of his pregnant wife and unborn son. Peterson is expected to be resentenced to life in prison on Wednesday, Dec. 8, 2021, after the state Supreme Court ruled that his jury was improperly screened for bias against the death penalty. (California Department of Corrections and Rehabilitation via AP, File)]