A Texas high school student is still in the intensive care unit after he was brutally beaten last week by three football teammates who he thought were friends, KHOU-TV reports.
Shortly after 11:30 p.m. Friday, December 3, medics responded to a house party in Lake Jackson and found an unconscious 16-year-old Cole Hagan bleeding from his ears. After being rushed to Memorial Hermann Hospital in Houston, doctors determined that his collarbone was broken and that he had multiple skull fractures.
He has since been diagnosed with a brain injury, KRIV-TV reports.
Authorities have charged three teens with aggravated assault in connection with the vicious beating: 17-year-old Reid Mitchell, 17-year-old Logan Huber and 18-year-old Ayden Holland, according to KTRK-TV.
All three teens are members of the Brazoswood High School football team, as is Hagan.
Court records obtained by KTRK-TV reveal that the teens told investigators they lied to Hagan to get him outside and then began attacking him. Hagan was reportedly punched in the face, struck by multiple "hard elbows" and then knocked down to the concrete pavement.
Hagan's older brother, Cory, who was not present when the assault occurred, gave an accounting of what he understood happened.
"They left him in the road after they finished attacking him and then texted one of his friends that were in the backyard of this house to say, 'Hey come get your boy out of the street,'" Cory told KTRK-TV.
"They left him in the street, people who were supposed to be his friends."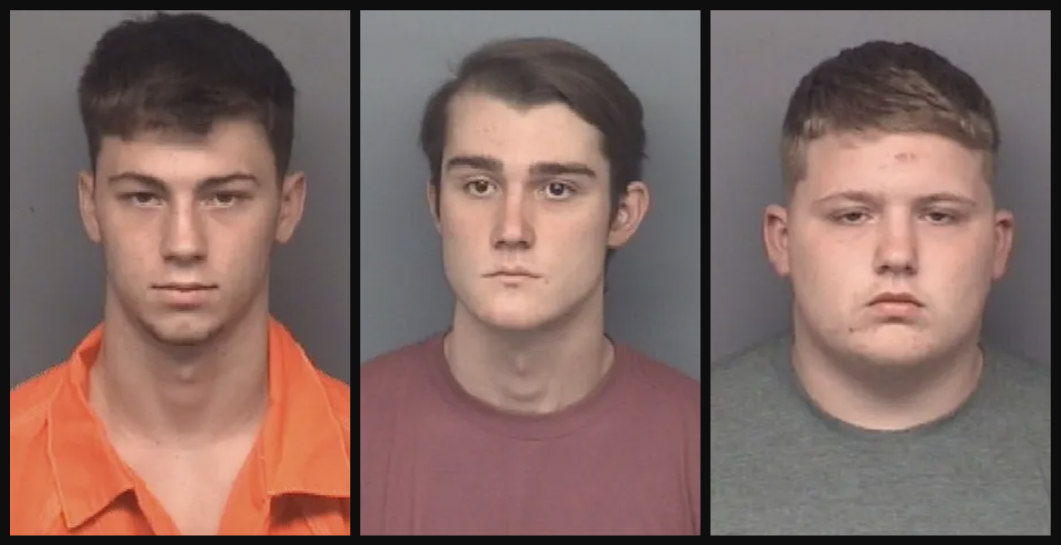 Mitchell reportedly told investigators that the attackers were angry with Hagan about his "perceived behavior to some of their female acquaintances," according to an affidavit obtained by KTRK-TV.
That is consistent with how Cory described the apparent motive to KRIV-TV, telling the television station: "These guys think they own these girls after they break up, they get to tell her who she can and can't date after that, and they get mad about it."
Cory called the attack "complete senseless brutality" and has said everyone involved must be punished, KHOU-TV reports.
"When he got to the hospital we didn't know if he was going to make it. All of Saturday we were just praying to God that he was going to live," Cory told KHOU-TV.
Cole had to use a ventilator for multiple days but no longer needs it, according to an update from Cory posted on Facebook.
"Cole is off of the ventilator and breathing on his own, and they got him out of bed to take a few steps today," Cory wrote on Facebook. "He still has a long road ahead of him but he is fighting hard and we have faith that God will restore his health."
Hagan's family is offering up to $25,000 for video of the attack. Cory and his family have vowed to "make sure everyone involved is going to be prosecuted to the fullest extent of the law," Cory told The Facts newspaper.
As for the suspects, they have been released on a $20,000 bond each. Police are continuing their investigation into the attack and school authorities could also get involved.
"If more information is discovered as a result of the investigation, we will take actions accordingly," Brazoswood High School said in a written statement, according to KHOU-TV. "We expect our students, staff and Brazoswood community to come together to help support the victim and family."
"Any retaliation or threats will not be tolerated, and students will be charged to the fullest extent of the law," the statement continues.
A prayer vigil was held Wednesday for Cole in the Lake Jackson community.
For the latest true crime and justice news, subscribe to the 'Crime Stories with Nancy Grace' podcast. Here is our latest episode. 
[Feature Photo: Cole Hagan/Brazoswood High School]