A Texas mother is mourning the loss of her teen daughter, whose body was found Wednesday along a road in Dallas with multiple gunshot wounds, KDFW-TV reports.
"I am torn up inside because that was my baby," the mother, Jessica Foster, told the television station. "But to know that someone took her from me is what makes it so much harder to swallow. It's already a hard enough pill to swallow to know my child is not coming back."
Police received a call around 3:25 a.m. Wednesday reporting a body along the side of Merrifield Road in the city's West Oak Cliff neighborhood.
The victim, who had been shot multiple times, was later identified as 14-year-old Neveah Foster. She was declared dead at the scene.
Authorities on Thursday arrested 22-year-old Tyrone Davis and charged him with murder in connection with the slaying. He is being held on a $1 million bond at the Dallas County Jail, according to KXAS-TV.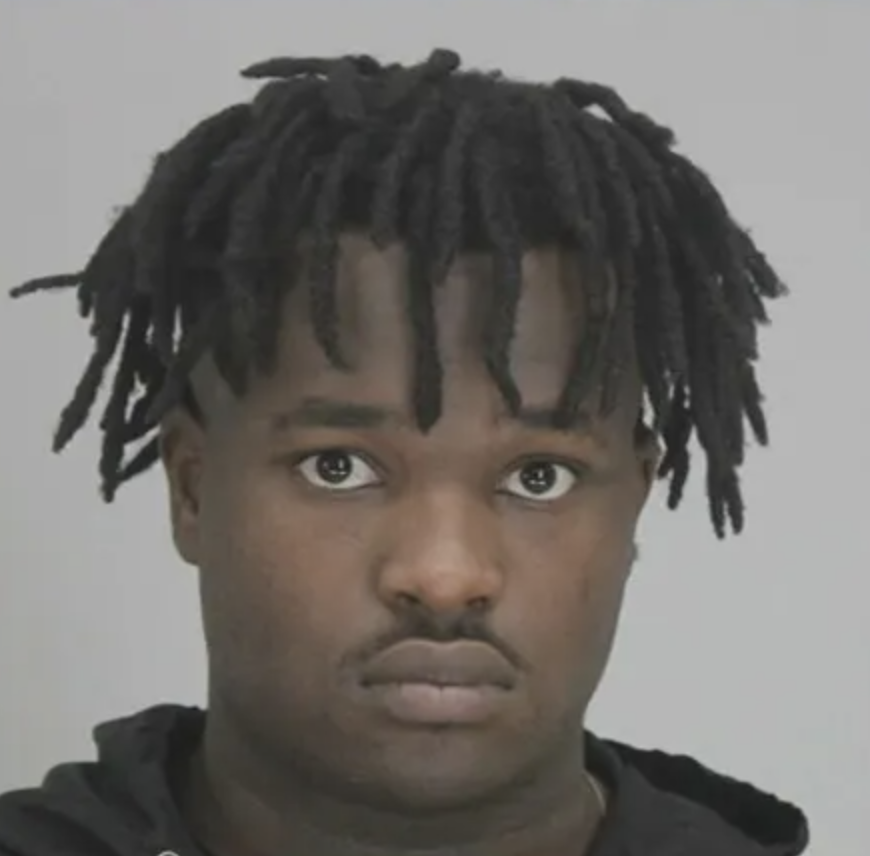 Davis recently was on probation for three years after he pleaded guilty to criminal mischief for causing $15,000 in property damage at a car dealership, KXAS-TV reports.
Investigators have not released publicly whether they have determined a motive for the killing or how they connected Davis to the crime. Davis has not yet entered a plea in court.
Jessica Foster told KDFW-TV that Neveah battled mental health challenges and had previously run away from her family's home, which is less than a mile from where the body was found.
Foster said Neveah had run away Tuesday and had not taken her medication with her, according to the television station.
Because of her mental health struggles, Neveah would not always be in school, but she usually would come back home within a day or so of running away, Foster told KDFW-TV.
"She was a 14-year-old child," Foster told KDFW-TV. "What could she have done to anger someone that much that they felt they had to shoot her? And multiple times?"
She added,  "I don't get it. I don't understand."
On Friday, community members held a vigil to remember Neveah. Attendees had fond memories of the teen.
"She would always come to the house and get my son and play with my daughter," Keeandra Dogier told KTVT-TV.
Another woman, Lakesha Skipper, said Neveah helped look after her kids.
"She would walk our children to the park – our younger kids that are still in elementary," Skipper told the television station. "She was a very sweet, helpful young lady."
Skipper added that since Neveah died, other girls in the neighborhood have expressed concerns about Davis.
"I don't know if he lived here but he was saw around here a lot," Skipper told KTVT-TV. "Now that this has happened and he has been revealed a lot of these young girls have come to us ladies, because there's a lot of single mothers here, and they have let us know that he did try to pursue sexual relationships with them."
To report information about the case, call Dallas Police Det. Boz Rojas at 214-681-1786 or email him at boz.rojas@dallascityhall.com; refer to case number 225759-2021.
For the latest true crime and justice news, subscribe to the 'Crime Stories with Nancy Grace' podcast
Featured Image: Neveah Foster/Facebook