Miami police on Thursday said they had arrested a real estate agent they believe has been hunting homeless people.
Interim Miami Police Chief Manuel Morales said that Willy Suarez Maceo, 25, will be charged with murder and attempted murder in a pair of shootings Tuesday night and that detectives also believe he is connected with the killing of another homeless person in October, according to the Miami Herald.
Morales called the Cuban national a "suspected serial killer" and said that "homeless individuals for no reason have been brutally targeted."
"They felt the pain and injustice suffered at the hands of a brutal individual," he said.
Maceo was initially charged with trespassing when he was arrested early Thursday, after he refused an officer's order to leave an area marked no trespassing, Morales said.
The two shootings on Tuesday took place two hours apart, investigators said. Morales said the investigation began when a witness flagged down an officer at about 8 p.m. to report a person thought to suffer from a head wound. Officers found the victim had been shot and is currently in extremely critical condition at Jackson Memorial Hospital.
At about 10 p.m., Jerome Antonio Price, 56, was found shot to death. Both victims were homeless, Morales said, and a ballistics test showed the same gun was used in both shootings..
Investigators found surveillance video that showed a black vehicle driving up to Price, who was sleeping on the ground. The driver shot the victim several times.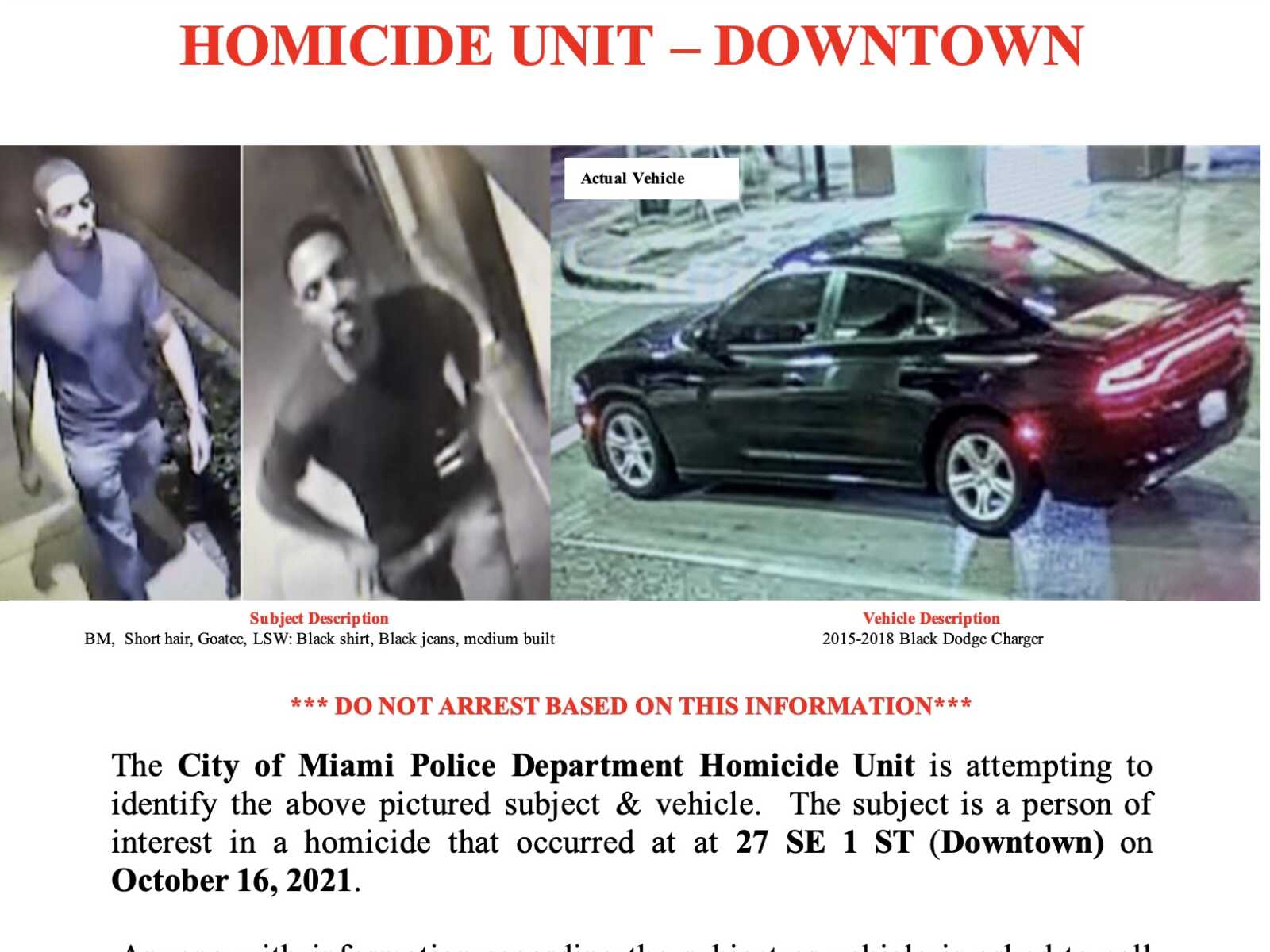 Investigators made out the make and model of the vehicle and the tag number, and other detectives found the vehicle with the suspect inside — in possession of a gun matching the caliber of the weapon used in both shootings.
The suspect was taken in for questioning, and while there, one of the investigators noted that the suspect resembled a man who was a person of interest in the October 16 death of another homeless person. Police did not name the victim in the that killing but released a flyer asking for help identifying a man who looks like Maceo.
Morales has asked for the public's help in connecting the crimes and said he is also checking with other departments in the area to see if they have any similar unsolved incidents.
"There may be other victims who suffered at the hands of this ruthless criminal," Morales said.
Records show Maceo is a licensed real estate broker working with Century 21.
For the latest true crime and justice news, subscribe to the 'Crime Stories with Nancy Grace' podcast
[Featured image: Willy Suarez Maceo/Miami-Dade Corrections]