The bodies for four Indian nationals were found frozen Wednesday just across the Canadian border from North Dakota after a Florida man was arrested on human smuggling charges.
U.S. Customs and Border Protection agents stopped a passenger van driven by Steve Shand, 47, a mile south of the border in a rural area between two ports of entry — Lancaster, Minnesota, and Pembina, North Dakota — with two undocumented Indian nationals inside. In the van, investigators found cases of plastic cups, bottled water, bottled juice, and snacks, along with receipts for the drinks and snacks dated January 18 and a rental agreement for the van, in Shand's name with a return date January 20, according to the US Attorney's Office for the District of Minnesota.
Shand was arrested, and as he and the two passengers were being driven back to Pembina, law enforcement ran across five other Indian nationals about a quarter mile south of the border. The five were walking toward the area where Shand was arrested, and they said they had walked across the border expecting to be picked up by someone.
The group said they'd been walking about 11 hours, and two of the group had sustained serious injuries and were taken to a hospital. Additionally, one member of the group showed officials a backpack he was carrying that he said belonged to a family of four Indian nationals who had gotten separated from them in the night, as temperatures dropped well below zero. The backpack contained children's clothes, a diaper, toys, and children's medication — but no infants were with the initial group of five or the two in the van with Shand.
A statement from the Royal Canadian Mounted Police said that border patrol agents contacted them shortly after 9 a.m. Wednesday morning, and they launched a search on their side of the border, the Grand Forks Herald reported. Hours later, they notified the Americans they'd found four frozen bodies just 40 feet from the border in Manitoba. Search crews found the bodies of two adults — a man and a woman — and an infant at about 1:30 p.m. and the body of another male, believed to be a teen, a few feet away.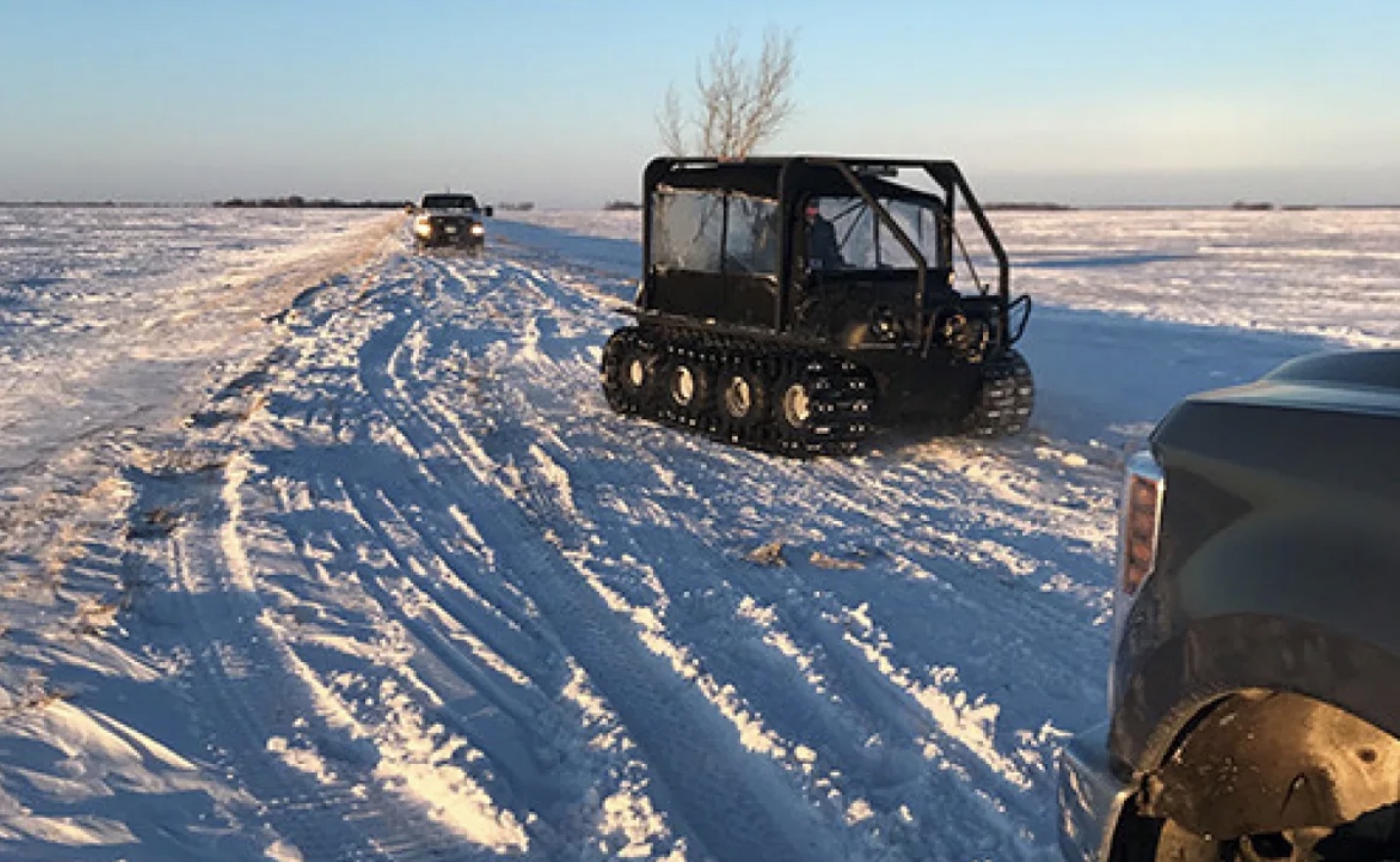 RCMP conducted further searches, they said, and found no one else.
Assistant Commissioner Jane MacLatchy, the RCMP's commanding officer in Manitoba, said at a news conference that investigators were working to identify the victims and that an autopsy has been scheduled to confirm cause of death.
"These individuals, including an infant, were left on their own in the middle of a blizzard when the weather hovered around –35 [with the wind chill]," MacLatchy said, according to CBC. "These victims faced not only the cold weather but endless fields, large snowdrifts and complete darkness."
Shand was charged with one count of knowing or in reckless disregard of the fact that an alien had come to, entered, or remained in the United States in violation of law, having transported, and moved or having attempted to transport and move such aliens. At his first court appearance, he was ordered to remain in custody pending a preliminary and detention hearing on Monday, the US Attorney's Office said.
For the latest true crime and justice news, subscribe to the 'Crime Stories with Nancy Grace' podcast
[Featured image: Canadian police search for Indian national reported missing/Royal Canadian Mounted Police]