Two police officers in New York City were gunned down Friday night, leaving one officer dead and the other in critical condition, WABC-TV reports.
The shooting comes the same week that two other NYPD officers were shot, one on Staten Island and another in the Bronx, according to WNBC-TV.
In Friday's attack, authorities identified the targeted officers as 22-year-old Jason Rivera, who died, and 27-year-old Wilbert Mora, who was being treated at Harlem Hospital.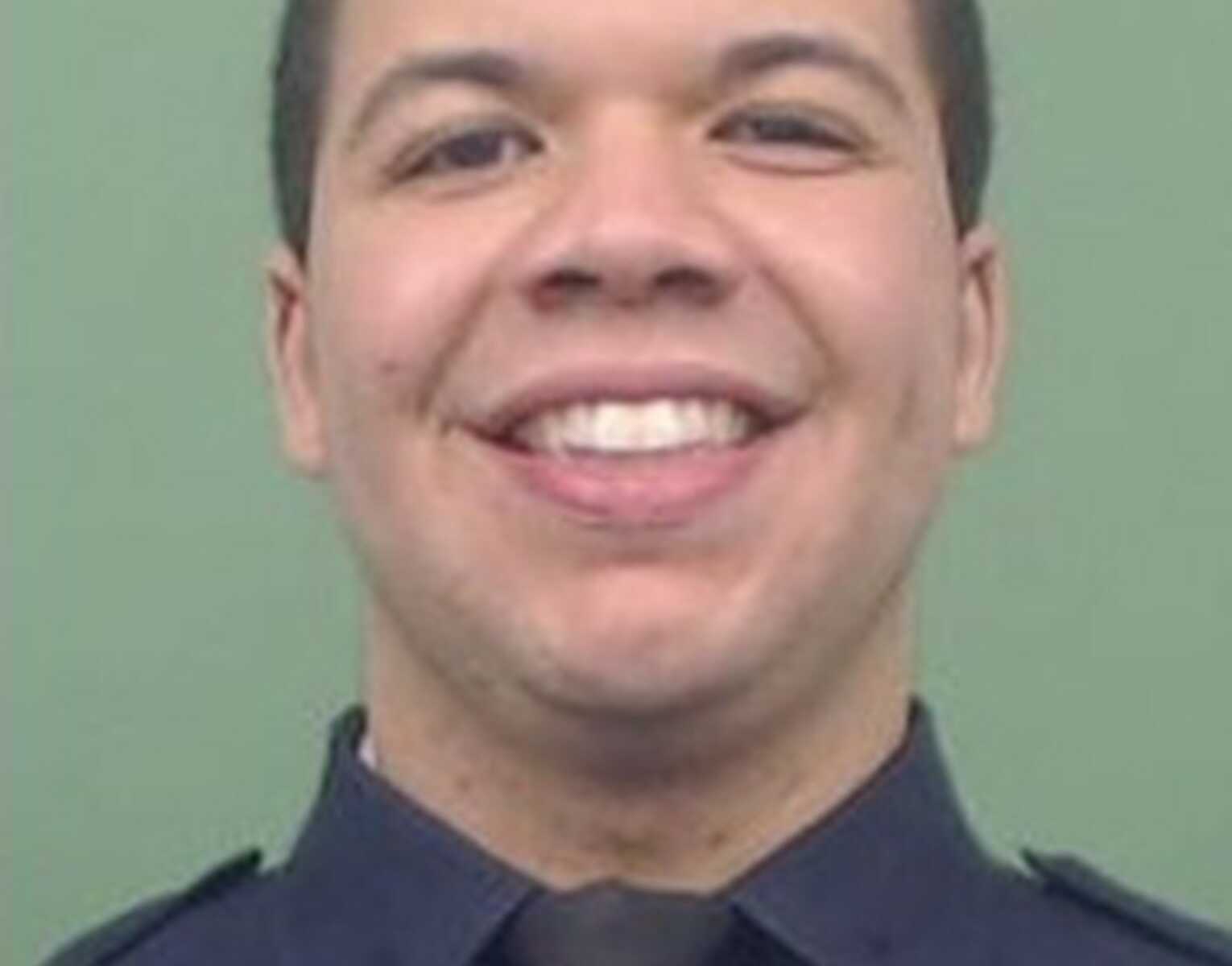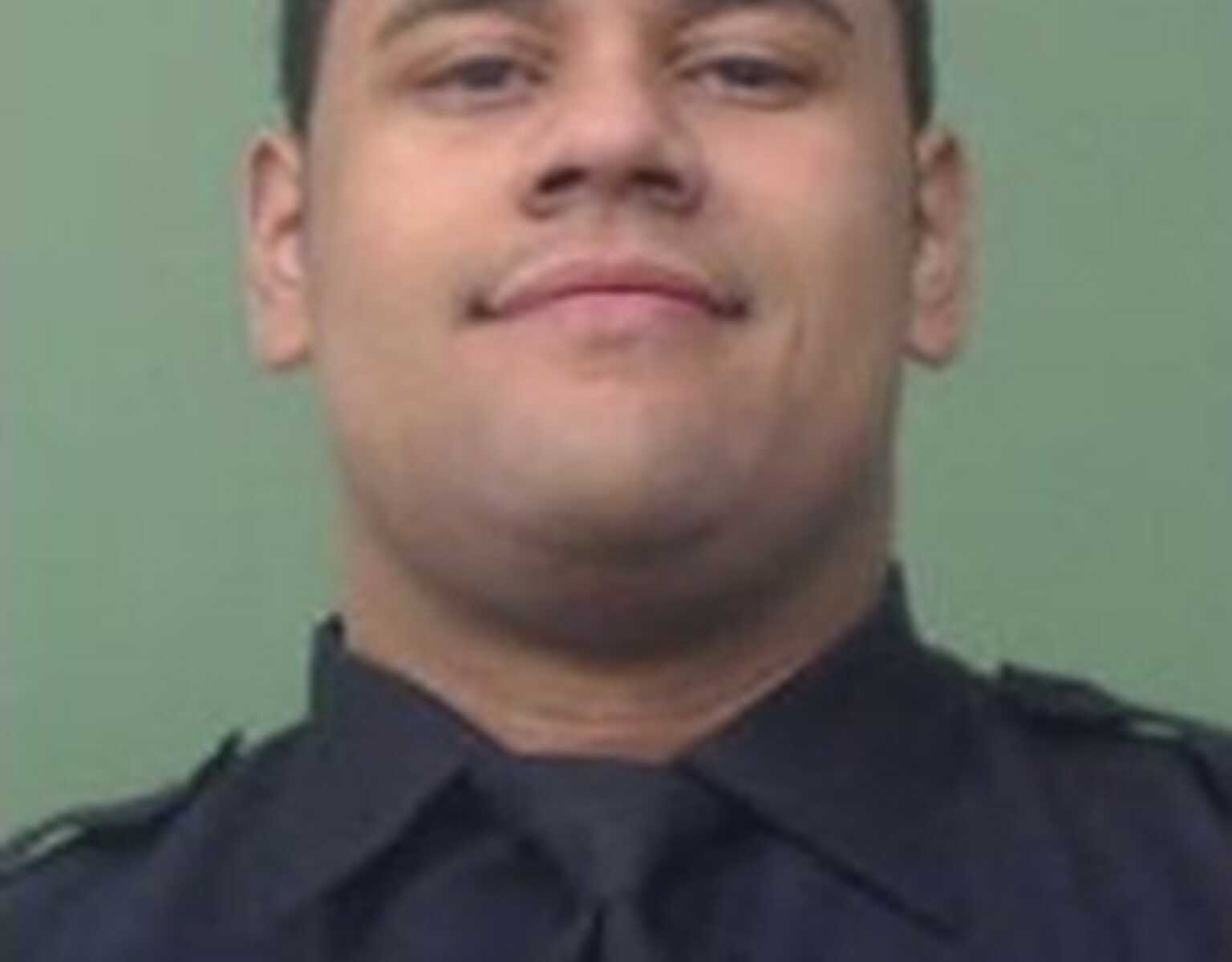 The incident unfolded around 6:30 p.m. Friday, when the officers responded to a call from a mother reporting a domestic violence situation with her son in Harlem.
When Rivera and Mora arrived, they entered an apartment and sought to talk with the son in a room.
That's when the suspect – later identified as 47-year-old Lashawn McNeil – opened a door and began firing, according to the New York Post.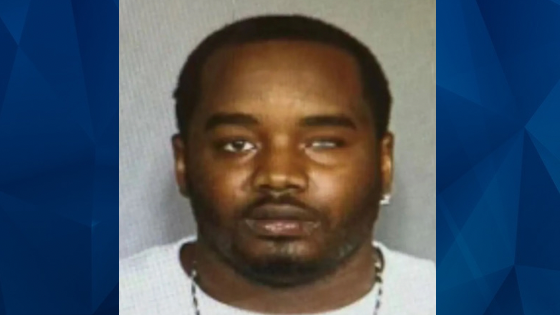 "He suddenly, without warning, opened fire on them," NYPD Police Commissioner Keechant Sewell told reporters at a press conference, according to CBS News.The bullets struck one of the officers in the face, sources told the Post.
McNeil, who had attempted to escape and was shot by a third officer, is being hospitalized in critical condition. Jordan Sartor, who lives near the scene, told WCBS-TV that he heard numerous gunshots.
"Around 10 or 15 shots came from behind my building, which is, I'm not going to say not normal, but it's the occurrence here in Harlem. It's been getting bad over the last year or so," Sartor told the television station. "I thought they were fireworks."
He added: "Around 10 to 15 shots, like rapid fire. I thought they were fireworks, then I'm like, nobody does fireworks in January."
Sewell said the shooting has left the department devastated.
"I am struggling to find the words to express what we are enduring, we're mourning and we're angry," Sewell told reporters, according to CBS News. "The pain their families are experiencing is not something anyone can put into words. The three officers who arrived at that scene were doing their jobs."
Rivera had just joined the department in 2020, while Mora started working for the NYPD in 2018.
McNeil has a lengthy rap sheet. Records show that he was arrested on a narcotics charge in 2003 in New York City. He had also been arrested four times previously outside the city, including one arrest for assaulting a police officer and unlawful possession of a weapon, according to the Post.
Police had also responded to the apartment where Friday's shooting occurred this past August on a domestic violence call.
New York City Mayor Eric Adams called the shooting an attack on the city.
"It is our city against the killers, this was just not an attack on three brave officers, this was an attack on the city of New York – it is an attack on the children and families of this city," Adams told reporters, according to WABC-TV.
Adams also expressed frustration with the flow of guns into the city. The gun used in the shooting was reportedly stolen in 2017 in Baltimore, WCBS-TV reports.
"We are going to find these guns and we are going to find those who carry them and use them. We are committed to ending this violence. My heart goes out to these families who are experiencing such a traumatic experience," Adams said, according to WCBS-TV.
New York Gov. Kathy Hochul issued a statement on Twitter urging action to address what she described as "the plague of gun violence" in the state.
"I am horrified by tonight's tragedy in Harlem. My thoughts are with the family who answered the phone to receive the news they've always dreaded: that their loved one, who had sworn to protect and serve New Yorkers by joining @NYPDnews will not be coming home," Hochul said in the tweet. "I am praying for the recovery of his partner, the officer who is fighting for his life, and for his family. I know that all of New York is standing with these officers and their families. We must urgently confront the plague of gun violence in our state. Too many lives are being lost, and too many New Yorkers are living in fear. This is a crisis. That's why earlier today, I extended an Executive Order declaring a gun violence State of Emergency."
For the latest true crime and justice news, subscribe to the 'Crime Stories with Nancy Grace' podcast
Featured Image: Police secure the scene outside a six story residential building, left, where two NYPD officers where shot responding to a domestic disturbance call in Harlem, Friday Jan. 21, 2022, in New York. (AP Photo/Jennifer Peltz)