The Colorado judge presiding over case against Barry Morphew for the the murder of his wife, Suzanne Morphew, released a trove of evidence last week that had been presented during a preliminary hearing.
The evidence included copies of texts in which Suzanne Morphew shares some of her deepest thoughts and feelings about her marriage and her family.
"Makes me wonder what the young me was thinking," she wrote on April 2, 2020, a little more than a month before she disappeared. "I was a broken girl just looking for stability and no confidence in who I was."
As for her husband, she wrote, "He thinks we are great as long as he's getting what he wants."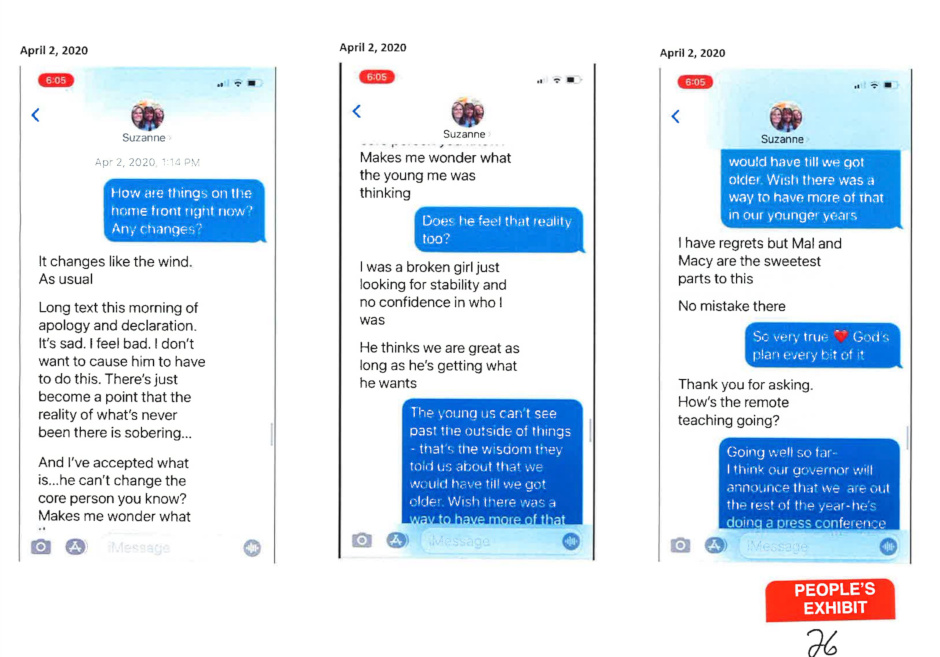 Suzanne Morphew, 49, vanished on Mother's Day in 2020. In the beginning, investigators handled the disappearance as a missing person's case, but a year later, they arrested Barry Morphew, charging him with his wife's murder. Last September, as Morphew was finally released on bond, the judge unsealed the 130-page affidavit used to arrest him four months earlier, as CrimeOnline previously reported.
Investigators believe Morphew killed his wife — whose body has not been found — because she insisted on divorce. The text messages released last week show Suzanne Morphew agonizing over the prospects of divorce — and fearful of how her husband would handle it.
"He won't speak of divorce," she wrote in March 2020. "Begging for another chance. I'm so torn. But in my heart I know who he is."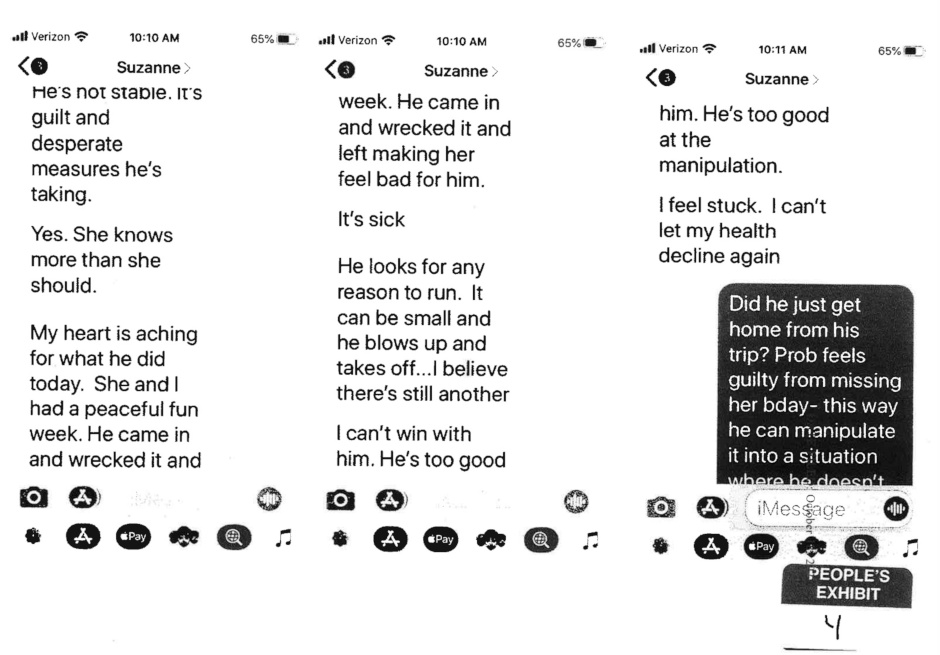 Suzanne tells her friend that her husband is unstable — more than once — and relates a tale of him opening the passenger car door while she was driving as if he was going to jump out. She worries that he is pulling their daughters in to him, trying to garner sympathy and turning them against their mother, saying he's "too good at manipulation." Both of them, she says, have urged her to get a divorce, however.
She doesn't lay all the blame on Barry — "I've done my share of damage," she says at one point. "I just want peace."
Among the other exhibits released were photos of the inside of Suzanne Morphew's truck, scratches on Barry Morphew's hands and arms, the spy pen Barry Morphew allegedly used to record his wife, and the tranquilizer dart cap that investigators found in the Morphews' dryer.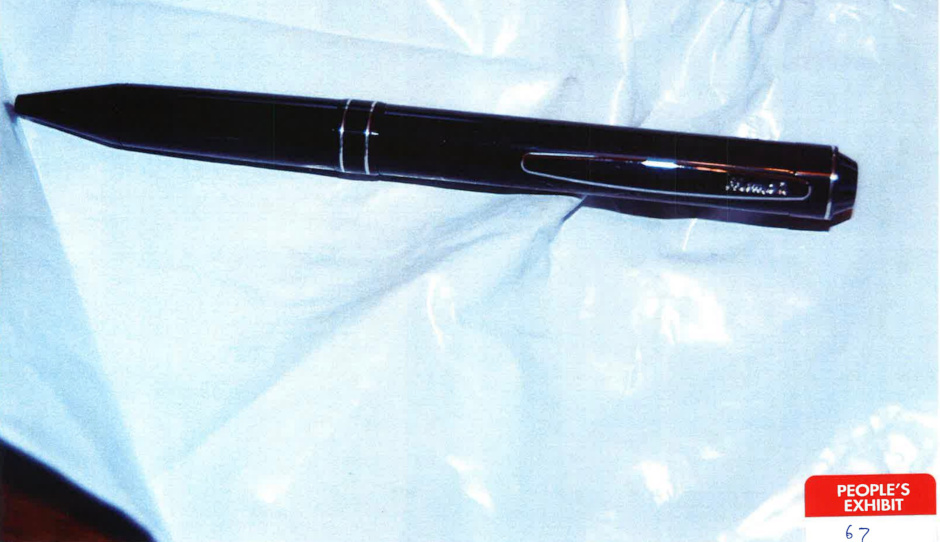 In the arrest affidavit, investigators speculated that Barry Morphew had used a tranquilizer gun to subdue his wife before he killed her. They found one tranquilizer gun in the house during a search, but it wasn't working. Morphew said he used the darts to tranquilize deer so he could cut off their antlers.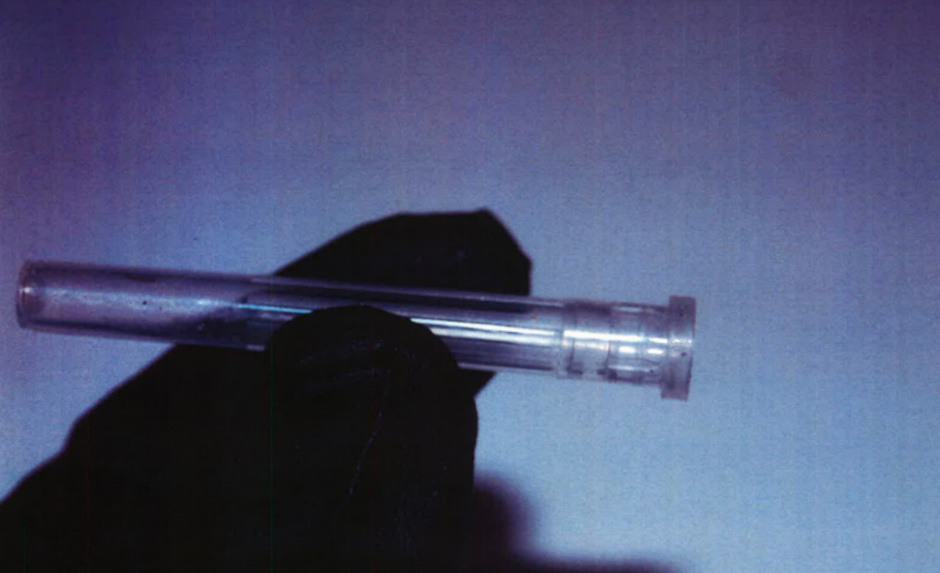 See more reporting from CrimeOnline on the Morphew case.
For the latest true crime and justice news, subscribe to the 'Crime Stories with Nancy Grace' podcast
[Featured image: Suzanne and Barry Morphew/Facebook]