A Michigan mother accused of murdering her 3-year-old daughter told authorities that the cartoon character SpongeBob SquarePants threatened to kill her if she did not take her daughter's life, WJRT-TV reports.
At the time, the woman, 22-year-old Justine Johnson, had been experiencing hallucinations amid weeks of heroin withdrawal and lack of sleep.
The revelations were made Friday during Johnson's preliminary hearing on charges of felony murder and first-degree child abuse in connection with the death of her daughter, Sutton Mosser.
Prosecutors allege that Johnson stabbed the girl multiple times on September 16 and then discarded her body in a trash bag at a home in Oscoda Township, a small community along the shores of Lake Huron about 200 miles north of Detroit.
Earlier that day, Johnson reportedly had passed out in a graveyard, returned to her mother's house where she was living and attempted suicide before stabbing her daughter to death, MLive reports.
"She told me that she didn't remember the specifics of what happened at the time of what happened to Sutton, that she was experiencing hallucinations due to heroin withdrawal and not sleeping for approximately two weeks," Child protective services investigator Ryan Eberline testified, according to the New York Post.
"She was getting hallucinations from the TV that had instructed her to take her daughter's life or they would kill her."

"It was SpongeBob who was saying these things on the TV. If she didn't do what she did to her daughter they would kill her. She said she was afraid for her life and she had lost her mind."
A younger brother, whose name was not disclosed because of his age, testified that he encountered his sister around 6 a.m. on the day of the murder in the bathroom. It appeared as if Johnson was "doing lines" of cocaine, although he was not sure, according to the Post.
When the brother asked where Sutton was located, Johnson reportedly responded, "Mind your own fu**ing business," the brother testified, according to MLive. He said that such a response was not normal for her.
Around 3:30 a.m. the next morning, another brother, named Knesley, came home from work and asked about Johnson and Sutton. The unnamed younger brother went looking for them. In the back of the house, he came upon Sutton's body in a trash bag, according to the Post.
"There was like a foot sticking out of the bag," the teen said, according to the Post. "I ran up and told Knesley, 'There's a foot in a bag.' He didn't believe me. He thought I was joking."
The brothers called their uncle and police responded to the home.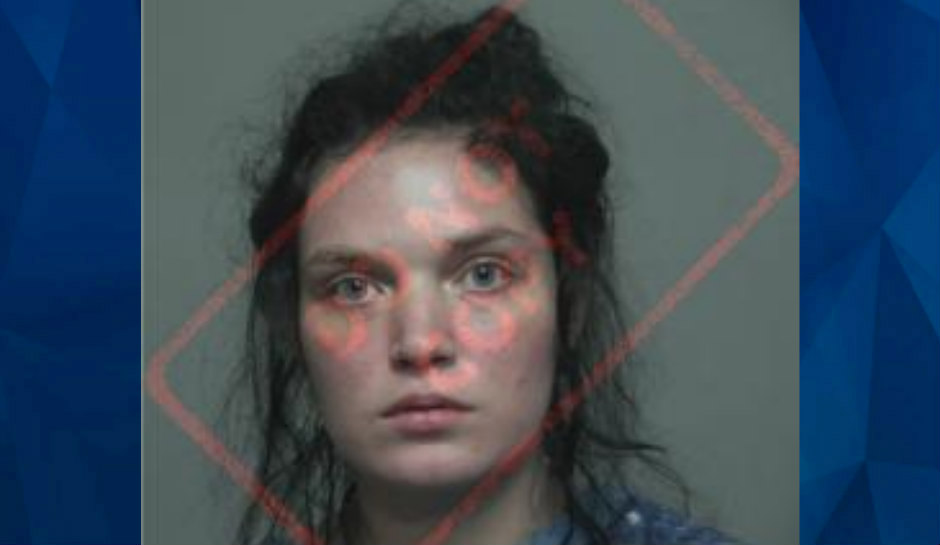 "Knesley started telling me about how he came home from work on this day and looked throughout the house for his sister and niece and was unable to locate them," Oscoda Township Police Officer Gerald Soboleski testified, according to the Post. "At that point, he said, 'And then we found this,' referring to what we later found was the human foot."
Soboleski walked to a back room in the house and saw two garbage bags stacked on top of each other with what appeared to be a foot exposed.
"I felt the bottom of the child's foot. It was cold to the touch, and EMS was called to the scene," Soboleski testified, according to the Post.
Police searched the home and located bloodstains on a closet door, couches and items in a bedroom. Three knives were also recovered from a bedroom.
Inside the bag, investigators found Sutton's body wrapped in a comforter and a pair of jeans that had traces of blood on them. An autopsy showed that the girl was stabbed in the neck, abdomen and chest, and that she also had a large wound where part of her small intestine was exposed.
Johnson was not at the house when Sutton's body was found. Police officers located her several hours later while she was walking on railroad tracks, according to WJRT-TV.
Johnson cried throughout Friday's hearing, according to MLive. She has been found competent to stand trial, but she could still plead not guilty by reason of insanity, WJRT-TV reports.
Judge Christopher Martin ordered Johnson to be held in jail without bond as the case proceeds.
"My heart goes out to the family who's here," Martin said at the conclusion of the hearing, according to the Post. "Good luck to you, Justine, as your case proceeds."
For the latest true crime and justice news, subscribe to the 'Crime Stories with Nancy Grace' podcast.  
Join Nancy Grace for her new online video series designed to help you protect what you love most – your children.
[Feature Photo: Justine Johnson and Sutton/Facebook]