The suspects accused of abducting a missing New York girl reportedly had a room decorated for her and toys in the yard but never sent her to school or to a doctor, police say.
As CrimeOnline previously reported, 6-year-old Paislee Shultis was reported missing from Cayuga Heights in July 2019. She was four at the time. Investigators suspected that Paislee's biological parents, who didn't have custody, took her but at the time, they declined to file charges.
After receiving a tip that someone was hiding Paislee in the Hudson Valley area, New York State police found the child and her parents at a home in Saugerties, off of Fawn Road. The residence reportedly belongs to Paisliee's grandfather, Kirk D. Shultis, Sr.
Paislee's biological father, Kirk D. Shultis, Jr., reportedly denied knowing Paislee's whereabouts. His father, 57-year-old Kirk Shultis Sr., also allegedly told police the child wasn't in the home.
A detective helped search inside the home, and when he shined a flashlight at an odd-looking place in the staircase, he noticed a blanket. Police removed a few steps in the area and located Paislee and her biological mother, 33-year-old Kimberly Cooper, in a "small, cold and wet" space.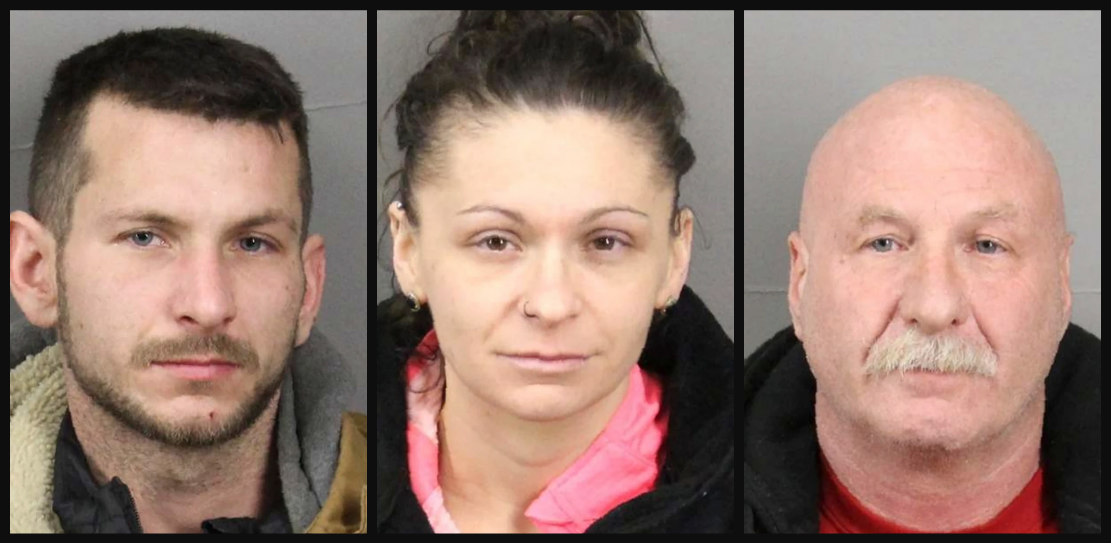 Police had been to the home several times in the past, but without a warrant, couldn't search the residence. Paislee's father always told officers that he has not seen the child or her mother. When police arrived at the home Monday, they had a warrant in hand.
According to the arrest warrant, Paislee had her own room inside the home that had apparently been in use, despite the suspects' denials.
"On the wall, it said 'Paislee.' There were clothing items there, it appeared that someone had been sleeping in the bed and somebody had been using the bedroom, and of course, the father and the grandfather said, no, that they had set that room up like that so that if Paislee was ever found, she had a place to come back to," Saugerties Police Chief Joseph Sinagra told CBS New York.
When asked about the hiding area under the stairs, Sinagra described it as "dingy, cold" with "completely soaked, extremely heavy" blankets on a hard concrete floor.
Sinagra added that Paislee was in good health, but hadn't been out in society for years. Instead, the family allegedly kept the child inside the home most of the time without taking her to school or medical checkups.
"Number one, this little girl didn't have an opportunity to go to school. We are pretty certain that she probably wasn't receiving proper medical attention. Obviously, the family just couldn't take her to a doctor because she was a reported missing person. The other concern is you have a child that doesn't write or read because they didn't have the opportunity to go to school. They will now."
Police ultimately removed the child from the home and took her back to her legal guardians, where she met up with her older sister, who had also been taken away from the suspects. An officer who took the child back to her legal guardians stopped by a McDonald's restaurant and bought Paislee a Happy Meal after she said she hadn't been to the restaurant in a long time.
Cooper, along with Shultis Jr. and his father, was arrested and charged with felony custodial interference and endangering the welfare of a child. Cooper remains behind bars on a separate warrant while the other two suspects have since been released.
Paislee is in good health and is now back with her older sister and legal guardian. It's unclear why the child's parents were stripped of custody.
Check back for updates.
For the latest true crime and justice news, subscribe to the 'Crime Stories with Nancy Grace' podcast. Listen to a related episode below.
[Feature Photos via Saugerties police]