Criminal proceedings against a man who allegedly kidnapped a young boy from his bed and stabbed him to death have been halted indefinitely after a judge's ruling, the Dallas Morning News reports.
On Friday, Magistrate Judge Farrel Chapman found Darriynn Brown incompetent to stand trial on a capital murder charge in connection with the death of 4-year-old Cash Gernon.
Brown is accused of abducting Gernon around 5 a.m. on May 15 at a home near Dallas. Investigators believe Brown took the boy to a trail in the neighborhood, fatally stabbed him and then placed his body in a street, according to court records obtained by the newspaper.
A woman found the boy's body later that morning in a pool of blood about eight blocks from the house where he had been staying, WFAA-TV reports.
Two doctors, one hired by the defense and the other by the prosecution, concluded that Brown is incompetent. Brown was 18 years old at the time of the crime, according to the television station.
As a result, Chapman ordered that Brown be treated by the North Texas State Hospital System. He could later be found competent and stand trial.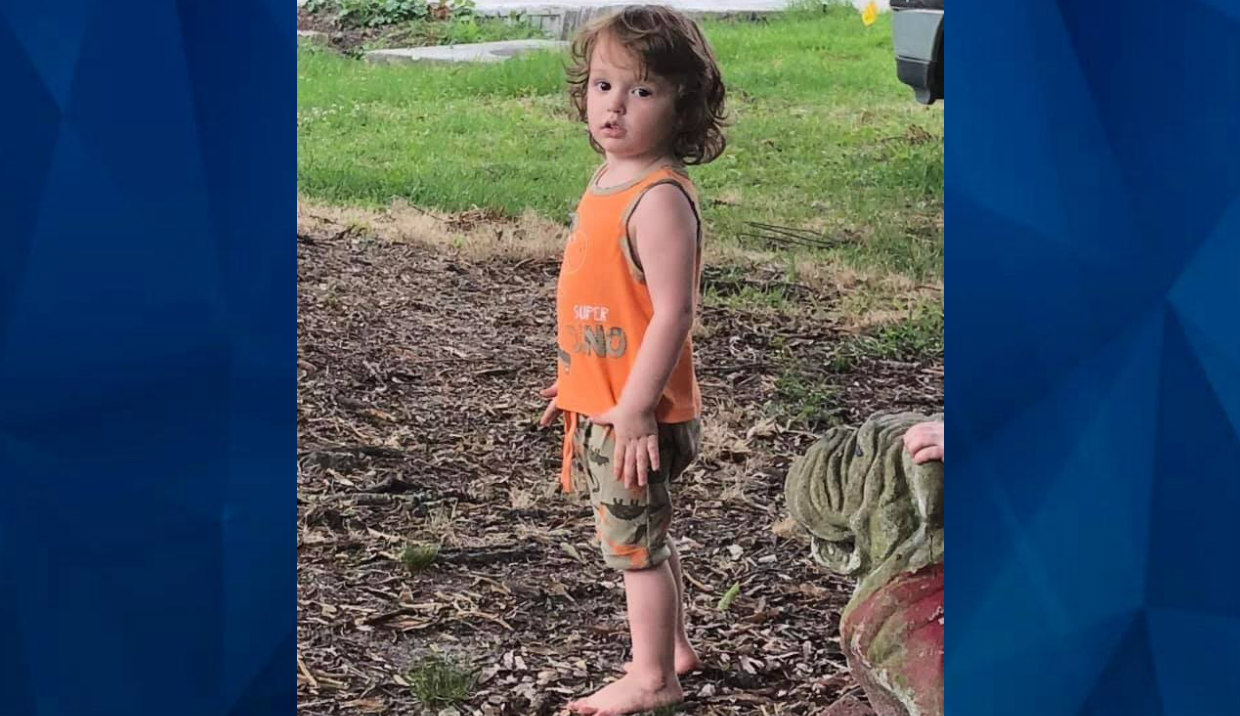 "He can finally get the help that he needs so he can assist us in his representation," Brown's defense lawyer, Heath Harris, told KDFW-TV.
Incompetency means Brown is unable to understand the court proceedings and assist in his own defense. It is different from whether Brown was legally insane when he committed the crime.
Harris is expected to mount an insanity defense, in which a defendant acknowledges committing the criminal acts but argues they did not understand the distinction between right and wrong, the newspaper reports.
Brown reportedly suffers from mental health challenges, including schizophrenia, and has said that he was hearing voices when he abducted the boy, according to the Dallas Morning News.
Security camera footage shows Brown standing over Gernon and his twin brother, picking Gernon up and walking out of the room. Brown is seen returning to the room around 7:30 a.m., lifting a blanket up, walking around the room and then leaving again with nothing in his hands.
If convicted, Brown faces the death penalty or life in prison without parole. However, if Brown is found to have been insane, authorities would be prohibited from executing him.
Months before the killing in an unrelated case, Brown allegedly walked into another home, punched the 70-year-old homeowner and grabbed the man's 2-year-old granddaughter.
The homeowner was eventually able to retrieve the girl, according to court records obtained by the newspaper.
For the latest true crime and justice news, subscribe to the 'Crime Stories with Nancy Grace' podcast: Listen to a previous episode on the case. 
Join Nancy Grace for her new online video series designed to help you protect what you love most — your children.
[Feature Photo: Cash Gernon/Family Handout/Darriynn Brown/Police Handout]