A Chicago college student pulled up a hoodie and a facemask and robbed a Metra train conductor of $110 this week before class — but he didn't get far after his mother recognized him in surveillance footage and dragged him to a police station herself.
Zion Brown, 18, had been a passenger on the Metra Electric Line train when it pulled into the Van Buren Street station in Grant Park Tuesday afternoon, CWB Chicago reported. He later told detectives he'd seen the conductor handling cash on the train and decided to rob him.
On the station platform, Brown pulled out a gun and pointed it at the conductor's stomach, taking the cash and fleeing the station. Then he went to class at Loyola University.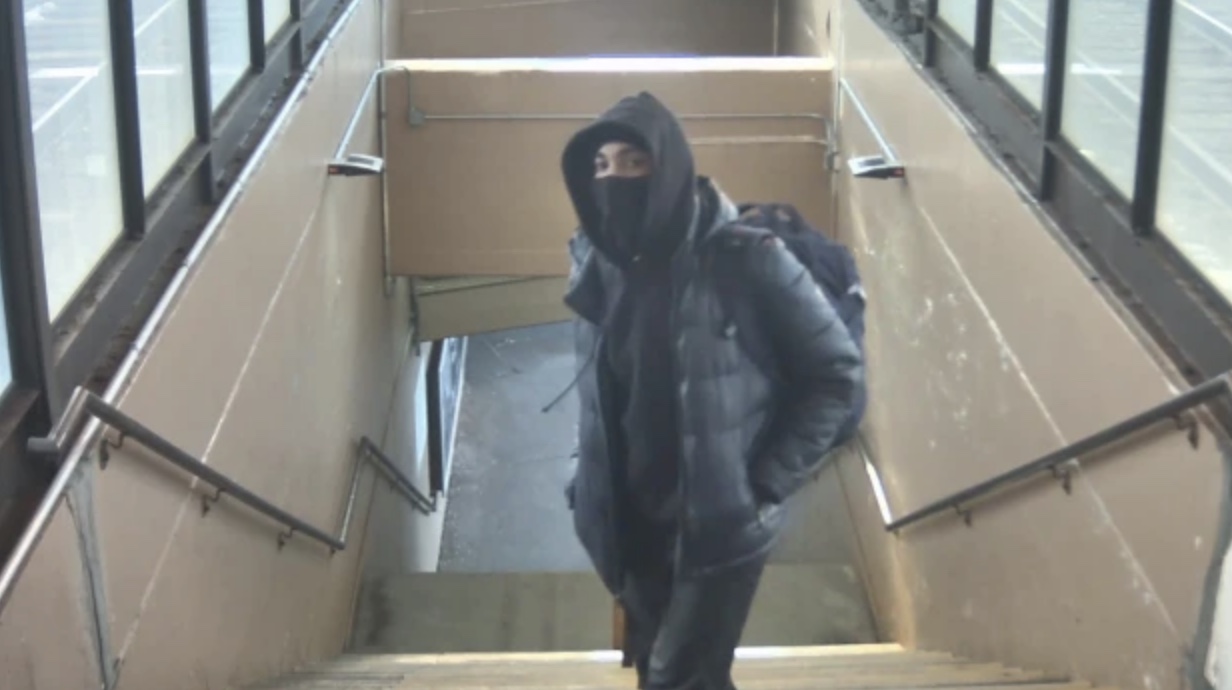 That night, Brown's mother saw television news coverage of the robbery — and recognized her son as the robber. She put him in her car and drove him to the police department in suburban Calumet City.
At Brown's arraignment, his defense attorney told Judge Maryam Ahmad that the college student was hungry and robbed the conductor to eat. The attorney urged the judge to remember when she was a hungry college student, and Ahmad did. She said she'd been hungry a few times while in school, but she'd never robbed anyone at gunpoint over it, granting prosecutor's request that Brown be held without bail.
Brown, who has no criminal history, said the weapon he used was a BB gun and he threw it away in a dumpster alley. He is now awaiting trial for armed robbery.
For the latest true crime and justice news, subscribe to the 'Crime Stories with Nancy Grace' podcast
[Featured image: One of two photos released by the Metra Police Department. Zion Brown has the gun in his hand, and the conductor can be seen in the background with his hands still up.]