Autopsy results released four months after a 15-month-old Florida girl's death reveal she died from fentanyl poising, and investigators are now trying to figure out how the deadly drug got into the baby's home.
Ivy White's father, 32-year-old Kaleb White, left for work at 10 p.m. on October 4, 2021, leaving hte baby girl in the care of her mother, Danielle Zanyk, 26, The Tampa Bay Times reports. Ivy was fine when he left, he told investigators.
Zanyk said she and Ivy fell asleep about midnight and she awoke at about 5 a.m., when White came home from work early. He "had an odd feeling something was wrong at home," he told detectives.
At that point, Ivy was unresponsive, and the parents called 911. An ambulance arrived at 5:10 a.m. and rushed Ivy to the hospital, arriving 20 minutes later. By then, the autopsy report said, Ivy's temperature had droped to 90.7 and she was vomiting.
She was pronounced dead just before 6 a.m., the report said.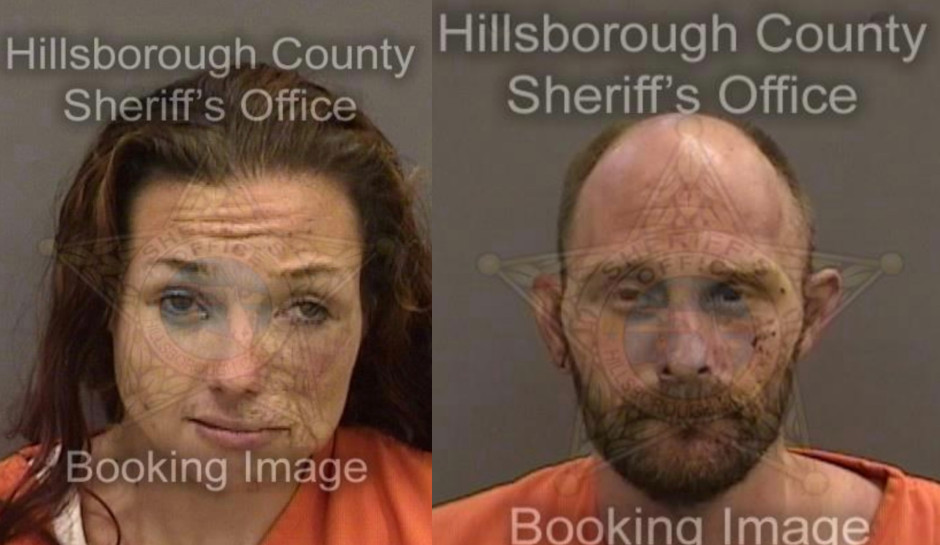 Zanyk and White told investigators they had not communicated with each other before White came home from work. Both of them denied they used drugs, an affidavit said, and said they had never used fentanyl.
The Hillsborough County Sheriff's Office has since applied for a search warrant to review the parents' Facebook accounts — Facebook's Messenger app is their primary means of communication, and detectives say they believe the couple's messages will help them determine how fentanyl got into the home, and into a baby girl.
Both White and Zanyk were arrested on unrelated charges on December 7. Zanyk was charged with possession of heroin and cocaine and released on her own recognizance. White was charged with grand theft for allegedly trying to steal tools and pawn them. He was released on probation but arrested again on February 22 when he was spotted on surveillance video stealing thousands of dollars of equipment from a parked pickup truck, according to the arrest report, which said he was stealing the equipment to buy crack cocaine.
A judge withdrew White's probation, and he was charged with drug possession, burglary of an unoccupied vehicle, dealing in stolen property, and grand theft. He's now being held without bond.
For the latest true crime and justice news, subscribe to the 'Crime Stories with Nancy Grace' podcast.
[Featured image: Ivy White/Facebook]