A primary school employee testified this week that 5-year-old Logan Mwangi, who was allegedly murdered by his family, returned to class after an extended absence with dark circles under his eyes and severe weight loss.
As CrimeOnline previously reported, Angharad Williamson, 30, and her boyfriend, John Cole, 40, are accused of killing Williamson's son, Logan. An unnamed 14-year-old boy who lived in the family home is also accused of participating in the boy's murder. The teen was 13 when the alleged incident happened.
All three defendants are currently on trial at the Cardiff court in Wales, for murder and perverting the course of justice. All three have pleaded not guilty. Cole, however, pleaded guilty to perverting the course of justice.
During testimony Wednesday, a learning support officer at Tondu Primary School, Wendy John, took the stand and explained how she remembered Logan and the changes she noticed in him after he was quarantined during the Covid-19 pandemic.
"I first met Logan in 2019 when he attended pre-nursery class. He was a happy, caring, loving, and intelligent child. He was always pleasant and polite and had a wicked laugh," John said.
"He always made me happy and was a perfect child. He loved school life and helping teachers. He could not do enough for us and asked us if we were okay. He was a total joy and amazing."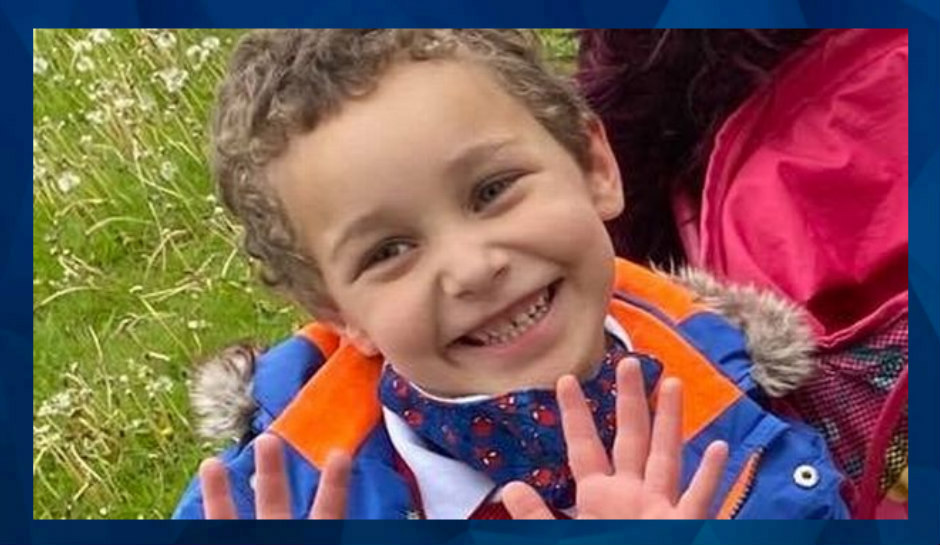 "After Covid and after he returned to school I was in a different bubble to him as he was in reception but whenever I saw him he was happy to see me and would have a chat with me. I noticed his stammer got worse and noticed he had lost weight and had dark circles around his eyes."
John also testified that Williamson "warned her about her son's bad behavior," Wales Online reports. Yet, John said that she never saw Logan behaving badly and that the comment confused her.
"I could tell Angharad enjoyed being the center of attention and was a needy person. She was constantly calling reception and complaining about Logan being released having wet himself but I knew this was not true…[Logan] had a healthy appetite in school. When I gave him pineapple Angharad began shouting at me saying she had an allergy to it and I should not have given it to him. She was furious about this and ranting at me, which was embarrassing due to other parents being in the vicinity. When she picked Logan up I apologized and she brushed it off laughing."
"On one occasion the school had a trip to Folly Farm and she would not allow Logan to go. I offered to pay for him to go but she refused and sent him into school for that day but he was happy and did not feel disappointed."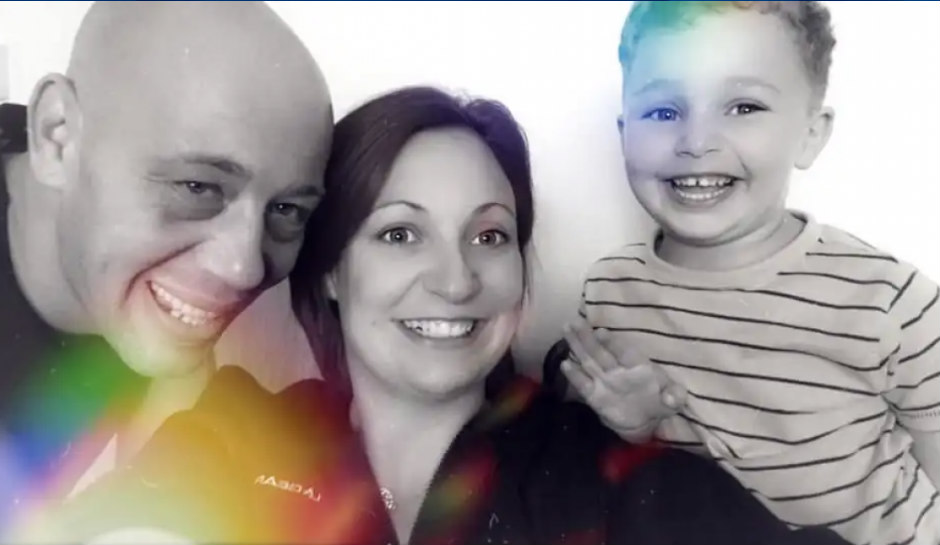 Headteacher at the school, Jane Prelogauskas, testified Wednesday that Logan was "bright and chatty" and had a few soiling accidents that his mother ultimately complained about.
Prelogauskas added that Williamson became upset when the school asked her to bring Logan back to school. Williamson reportedly claimed the school was interrogating her about Logan's attendance and blamed his absence on a teacher failing to wear a face mask.
"[Williamson] was generally a volatile person and complained on numerous occasions," Jane Prelogauskas said.
Logan's Death
As CrimeOnline previously reported,  Williamson claimed she woke up to find Logan missing from their home in July 2021, and added, "my back gate is open."
"He can't be on his own, there's no parent with him; he must be scared," Williamson told a 999 dispatcher while reporting the boy missing.
Investigators said the 999 call was a ruse to throw off the truth that Williamson, the 14-year-old, and Cole murdered Logan while he was quarantined with the Covid-19 virus and unable to go outside or see anyone.
Police found Logan shortly after the 999 call. He was wearing mismatched pajamas and lying deceased in a river, BBC reports. Prosecutor Caroline Rees QC said the child had "significant injuries to his internal organs and his brain which caused his death."
"The prosecution's case is that Logan was murdered and each of these three defendants played their part in the killing of that five-year-old child," Rees said.
The victim was taken to the Princess of Wales Hospital, where a pathologist said he had injuries "so extreme you would expect to find them as a result of a fall from a great height or a high-velocity road traffic accident."
Rees added that Logan has 56 external injuries caused by blunt force trauma.
"The prosecution say that Logan died as a result of a brutal and sustained assault upon him which happened inside the home. It is the use of forceful violence which caused the catastrophic injuries found at post-mortem."
*Previous Video Coverage*
Further, security camera footage reportedly showed the 14-year-old and Cole leaving their home during early hours on July 21, 2021. Cole was apparently carrying something in his arms, which turned out to be the child's body, the prosecution said.
"Angharad Williamson must have been awake and up and about, fully aware Logan had died and that his body had been dumped in the river by her partner – disposed of like they were fly-tipping rubbish," Rees told the court.
Williamson later allegedly admitted that there was an "incident on 29 July when Logan was seriously assaulted by Cole and the youth who were acting together." Williamson is accused of doing nothing to help the boy.
The trial continues. Check back for updates.
For the latest true crime and justice news, subscribe to the 'Crime Stories with Nancy Grace' podcast. Listen to our latest episode below. 
[Feature Photo: Handout]