A Michigan mother and son have been charged with murder in the killing of the son's 20-year-old ex-girlfriend earlier this week in Flint.
Flint Township police said Deondre Dawayne McLilly, 22, and Windy Marie Weatherford, 47, were arraigned Friday on more than a dozen felonies each, MLive.com reported.
They're charged in the fatal shooting of Alicia Jackson-Skaggs on Tuesday, police said.
According to MLive, police were called to a Golden Corral restaurant at about 8 p.m. on Tuesday for a shooting. They found a black sedan crashed into the restaurant's sign, with a crowd of people surrounding it.
Jackson-Skaggs was in the passenger seat of the vehicle with another passenger trying to render aid. Jackson-Skaggs was taken to Hurley Medical Center, where she was listed in critical condition. She died from her injuries on Thursday.
The Flint Courier News said that the incident began at another restaurant in Flint. Jackson-Skaggs and two other people were in the black sedan when they saw a white SUV pull up behind them, according to police. Jackson-Skaggs recognized the SUV as being associated with McLilly — who had a history of stalking and domestic violence against the victim — and the driver of the sedan tried to leave the area.
Weatherford, who was driving the SUV, pulled into a position that allowed McLilly to fire two shots at the sedan before it fled the area at a high rate of speed. Weatherford and McLilly pursued until the sedan's driver believed they had lost the pursuers and pulled into the Golden Corral parking lot. But then Weatherford pulled into the Golden Corral parking lot and stopped by the entrance,. The sedan again tried to flee, and McLilly fired several more shots at the sedan, which crashed into the sign.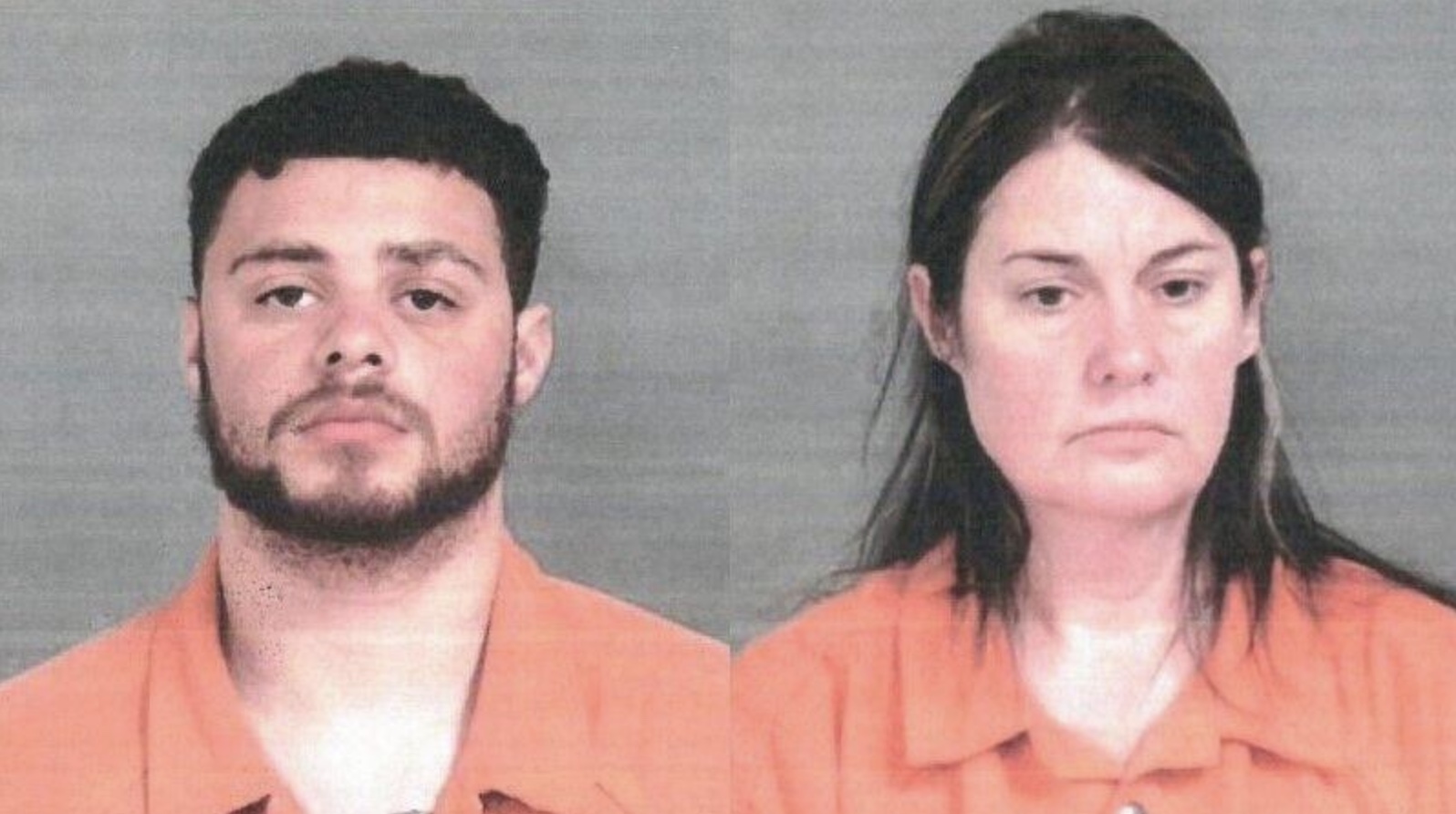 With the sedan disabled, one of the the occupants realized Jackson-Skaggs had been struck in the head while the other, seeing McLilly outside the SUV still taking aim at them, fired at him in self-defense. Those shots hit the SUV as McLilly ran through the parking lots of neighboring businesses until Weatherford picked him up.
Witnesses provided descriptions of the suspects and the vehicle, and it was later located traveling southbound on Interstate 75 and stopped by Michigan State Police. Weatherford, still driving, was arrested, while McLilly got out of the SUV and fled.
Officers pursued him on foot and eventually took him down.
Investigators said they found two handguns in the SUV.
McLilly and his mother, Weatherford, have been charged with first-degree premeditated murder, five counts of assault with intent to murder, one count of discharging a weapon from a vehicle, two counts of carrying a weapon with unlawful intent, two counts of carrying a concealed weapon, and nine counts of felony firearm.
McLilly also faces two more charges of felony firearm, as well as two counts of aggravated stalking and two counts of domestic violence.
Police have asked anyone who may have witnessed the incident to contact Detective Alex Minto at (810) 600-3250, or Crime Stoppers at 1-800-422-JAIL (5245), or go to www.crimestoppersoffint.com.
For the latest true crime and justice news, subscribe to the 'Crime Stories with Nancy Grace' podcast.
[Featured image: Alicia Jackson-Skaggs/GoFundMe]