Actor Johnny Depp testified Tuesday that his ex-wife has "grossly embellished" his alleged substance and behavior while on drugs, telling the court that there was "no moment where I would've been considered out of control" during his marriage with Amber Heard.
Depp sued Heard over an op-ed she wrote in the Washington Post characterizing herself as a domestic abuse survivor. She didn't mention the actor by name, but Depp alleged defamation because Heard's claims covered the time they were married.
"A lot of it is just plainly false," he said Tuesday, the fifth day of the trial. "I think that it was an easy target for her to hit because once you've trusted somebody for a certain amount of years and told them all the secrets of your life, that information can of course be used against you, especially if it's taken to a point that's teetering on impossible."
Depp testified that after a back injury suffered on the set of "Pirates of the Caribbean: On Stranger Tides," he was prescribed oxycodone and subsequently became addicted to it, according to The Hollywood Reporter. Part of the five years he took the drug, he said, coincided with the marriage. He testified he has since undergone successful treatment for the addiction.
In one of her court declarations about Depp's alleged abuse, Heard wrote that she "worried that Johnny was in a blacked-out state and unaware of the damage he was doing, and that he could actually kill me."
Depp told the court some of Heard's allegations about the amount of drugs he took were "impossible" and that he was actually sober for much of the marriage.
"I'm not some maniac who needs to be high or loaded all the time," the actor said. "In fact, before Australia and in Australia, I had been off of alcohol for I believe 18 months."
Depp was referring to an incident in Australia when the actor reported that he had severed the tip of a finger. In his lawsuit, he said that Heard had caused the cut when she threw a bottle of vodka at him.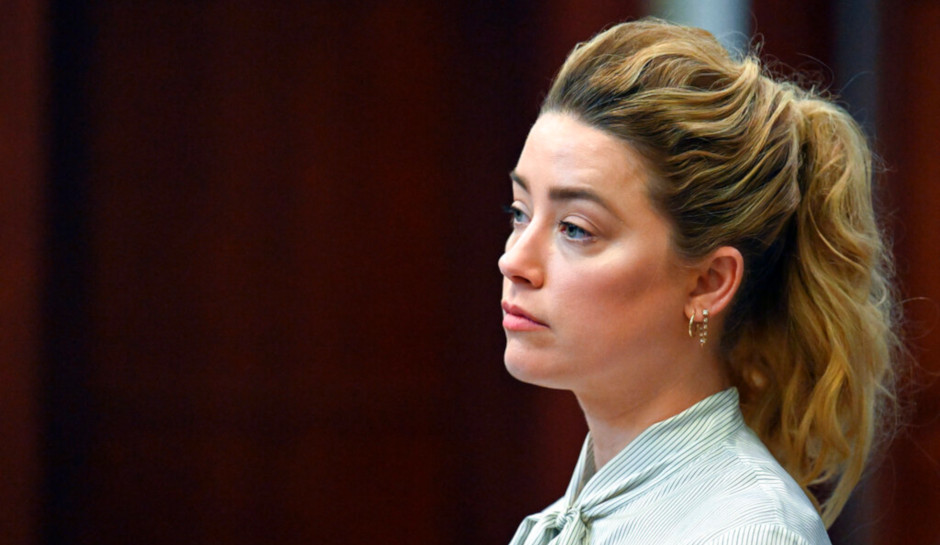 Depp spent four hours on the stand on Tuesday and spoke about his tumultuous and abusive childhood, noting that he sometimes took his mother's prescription drugs as a child "to escape the chaotic nature of what we were living through."
He also discussed the beginning of his relationship with Heard, according to CNN, saying that it might have been "too good to be true."
"She was attentive, she was loving, she was smart, she was kind, she was funny, she was understanding. We had many things in common," he said.
"Then things just started to change — or things started to reveal themselves, is a better way to put it."
Depp acknowledged during his testimony that the couple argued at times but denied he'd ever hit Heard.
"Never did I myself reach the point of striking Ms. Heard in any way nor have I ever struck any woman in my life," he said.
Heard and Depp met on the set of "The Rum Diaries" in 2009, married in 2015, and settled a contentious divorce in 2016.
Depp is expected to return to the stand on Wednesday.
For the latest true crime and justice news, subscribe to the 'Crime Stories with Nancy Grace' podcast.
[Featured image: Johnny Depp testifies during Tuesday's court session in Fairfax, Virginia. (Jim Watson/Pool Photo via AP)]