In his second day of testimony in his defamation lawsuit against ex-wife Amber Heard, actor Johnny Depp detailed what he called Heard's "need for conflict" and "need for violence."
Depp insisted in his testimony on Tuesday that he had never hit Heard, whom he married in 2015 and divorced the following year, or any woman and continued to cast Heard as the abuser in their tumultuous relationship on Wednesday.
"It could begin with a slap. It could begin with a shove," he said. "It could begin with, you know, throwing a TV remote at my head. It could be throwing a glass of wine in my face. But all in all, it was just constant."
Depp again discussed in incident in Australia in which the tip of his finger was severed. At the time, he told medics that he had hurt himself, but in his testimony he said that the finger was cut because Heard threw a vodka bottle that shattered on his hand, CNN reported.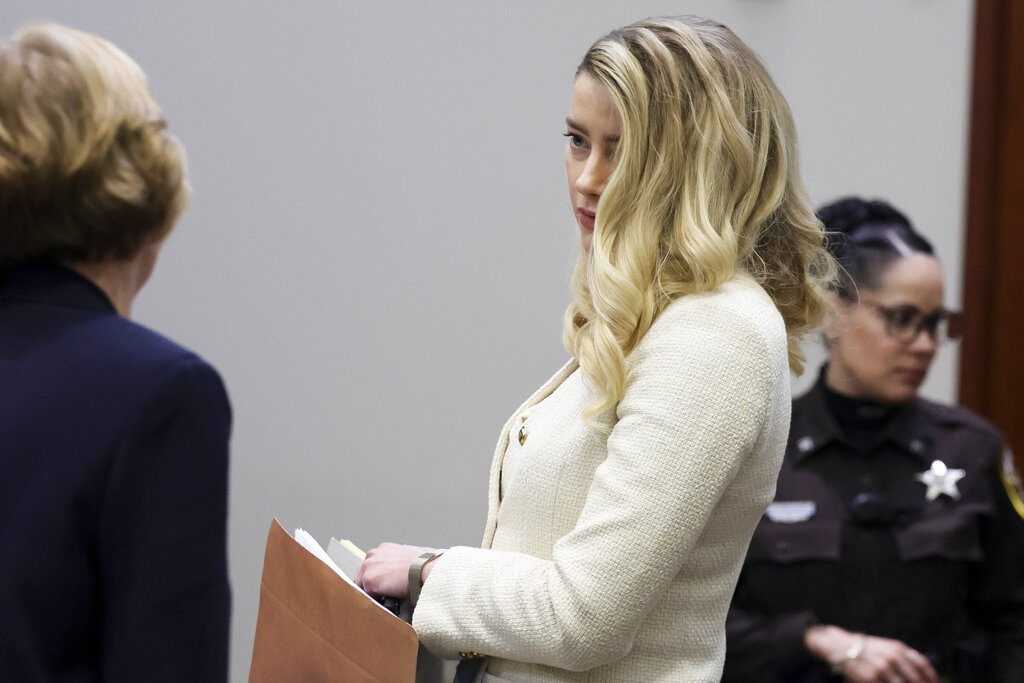 "She threw the large bottle and it made contact and shattered everywhere," Depp testified. "Then I looked down and realized that my tip of my finger had been severed."
"I don't know what I nervous breakdown feels like," Depp added. "But that's probably the closest I had ever been."
Depp said he lied about how he was cut because he didn't want to get Heard "in trouble."
According to BuzzFeed, Depp's attorneys played recordings in court in which Heard admits throwing pots and pans at him but denies that she punched him.
"I did not punch you," Heard says in the recording. "I did not f****** deck you. I f****** was hitting you.
Depp is suing Heard for $50 million for defamation after she published an op-ed in the Washington Post which didn't mention him by name but detailed some of the abuse she said she suffered from him.
The actor completed his direct testimony on Wednesday and began cross-examination, which will continue on Thursday. Heard is expected to testify later in the trial.
For the latest true crime and justice news, subscribe to the 'Crime Stories with Nancy Grace' podcast.
[Featured image: Johnny Depp testifies in Fairfax, Virginia (Evelyn Hockstein/Pool via AP)]