Amber Heard's attorneys brought out the big guns Thursday in their cross-examination of Johnny Depp, playing recordings of the actor "smashing s***" and begging her to cut him with a knife.
Heard and Depp have traded accusations of abuse at one another since their 2016 divorce. Depp filed a $50 million lawsuit against his ex-wife over an op-ed she wrote in the Washington Post portraying herself as a domestic abuse survivor. He claims that, although she didn't mention him by name, the article defamed him because it covered the time they were were married.
In one video, Heard accuses Depp of drinking "this whole thing this morning" as sounds of items crashing around are heard. "You're smashing s***," she says.
Heard's attorney points out to Depp that the video shows him. "You were violent?" Benjamin Rottenborn asked, according to The Daily Mail.
"Clearly I was having a bad time," Depp replied, adding that he "did assault a couple of cabinets, but I did not touch Miss Heard."
Depp admitted to the "possibility" he may have been drunk, but said he "did not try to intimidate Miss Heard."
"Why was she filming?" he said. "If she was scared to death, why didn't she leave?"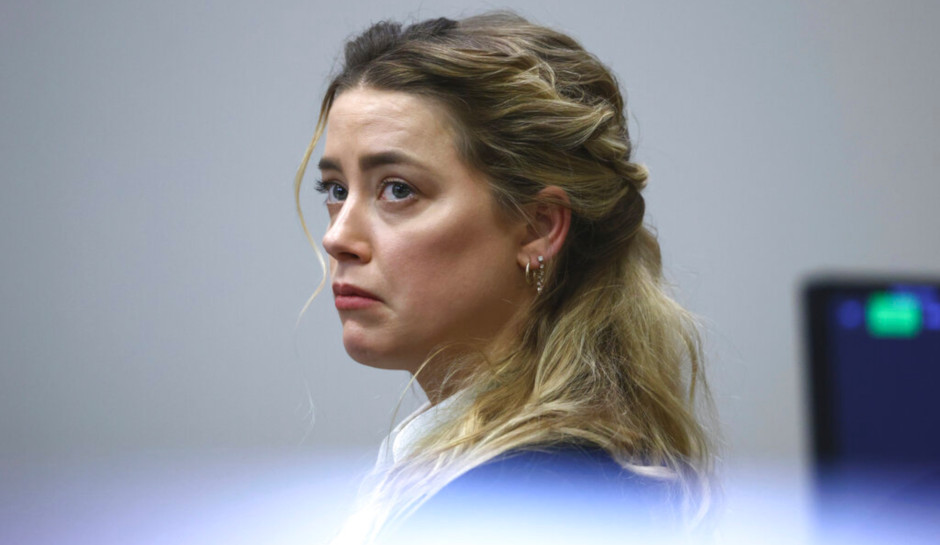 In the knife incident, apparently filmed at a hotel, Depp begs Heard to "cut me" while Heard tells the actor, "Why would I do that? Please don't cut yourself."
Attorneys played other recordings of fights between the two, and showed angry text messages Depp sent to friends referencing Heard's "corpse."
Depp got a laugh in the court, however, when Rottenborn asked if he would drink whiskey in the mornings.
"Isn't happy hour anytime?" Depp replied.
In other emails and texts, Depp apologizes to Heard and promises "to get better for your and for me."
"I must," one such message said, according to Fox News. My illness somehow crept up and grabbed me. I can't do it again, I can't live like that again, and I know you can't either."
Depp apologized for the ugly text messages in court too, CNN reported, saying he "wasn't proud of any of the language."
A source close to Depp provided a statement to Fox News after Thursday's session saying that the cross-examination was another example of the "abuse" Heard has subjected him to since 2016.
"Mr. Rottenborn's aggressive and, coincidentally, 'jack-hammer' approach toward a man who has suffered extensively over the last six years proves that the mistreatment of Johnny goes well beyond Ms. Heard's grievous behavior," the statement said. "Colorful texts, which Johnny has already apologized for, do not equate to physical actions and Mr. Rottenborn still has not been able to connect the two, nor will he ever be able to."
The court is now in recess for a three day weekend, and Depp will return to the stand for a fourth day for more cross-examination on Monday.
Heard is expected to take the stand later in the trial.
For the latest true crime and justice news, subscribe to the 'Crime Stories with Nancy Grace' podcast.
[Featured image: Johnny Depp testifies on Thursday/(Jim Lo Scalzo/Pool Photo via AP)]