An Alabama sheriff's office has released surveillance footage showing one of its corrections officers and a murder suspect making their way out of the jail in a brazen escape.
Assistant Director of Corrections Vicky White, 56, took Casey Cole White, 38, out of the Lauderdale County jail Friday morning, telling co-workers she was taking him to a mental health hearing at the courthouse.
There was no such hearing scheduled, and the jailer violated policies when she walked the prisoner out alone with no other deputy.
The two, who are not related, left the jail just after 9:30 a.m., but officials didn't realize that the pair had vanished for six more hours, when a jail employee reported being unable to reach Vicky White.
In video obtained by WVTM, Vicky White is seen backing her patrol car up into the jail's sally port and going inside. A booking camera shows her leading Casey White out, holding the door for him. The view switches back to the outdoor camera, and Vicky White opens the back door of her car and puts Casey White inside, then goes to the driver's seat and drives away.
Lauderdale County Sheriff Rick Singleton has said that they drove directly to a parking lot, where the car was later found. He has since said that the two may be traveling in a gold or copper colored Ford Edge with an Alabama plate.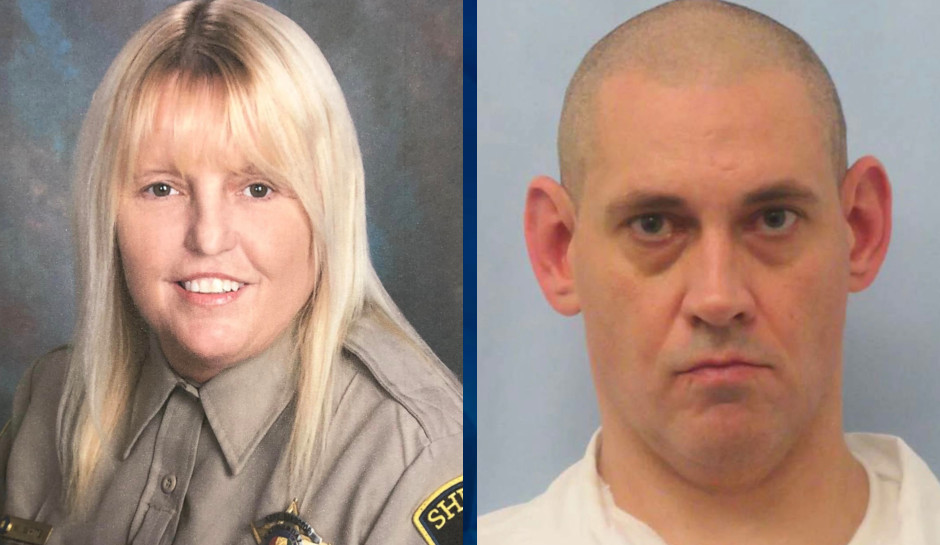 Further, the US Marshals Service said Tuesday that the two may have an AR-15, handguns, and a shotgun with them, as CrimeOnline previously reported. Singleton also confirmed that inmates at the jail said that Vicky White and Casey White had a "special relationship," although he didn't say what that meant.
Singleton has been reluctant to say his employee willingly aided the escape of a convicted felon awaiting trial for murder, although a warrant has now been issued for her arrest along with the escaped inmate.
White recently sold her house for less than market value and moved in with her mother and put in retirement papers. Friday was supposed to be her last day at work.
For the latest true crime and justice news, subscribe to the 'Crime Stories with Nancy Grace' podcast.