New details emerged during an indictment at the Manhattan Supreme Court on Tuesday as prosecutors laid out details concerning the attack on a renowned vocal coach that left her dead.
As CrimeOnline previously reported, Lauren Pazienza is facing manslaughter and assault charges in the death of Barbara Maier Gustern, 87. She turned herself in on March 22 after weeks of hiding out at her parents' Long Island estate and deleting her internet presence.
According to the criminal complaint, Pazienza called the victim a "b****" before forcibly shoving her, Fox News reports. Before losing consciousness, Gustern told a friend that she had been shoved "as hard as she had ever been hit in her life." She passed away on March 15 from injuries sustained during the attack.
During Tuesday's hearing, Assistant District Attorney Justin McNabney alleged that Pazienza had spent the night in question drinking wine at numerous New York City establishments with her fiancé, while celebrating the days until their upcoming wedding.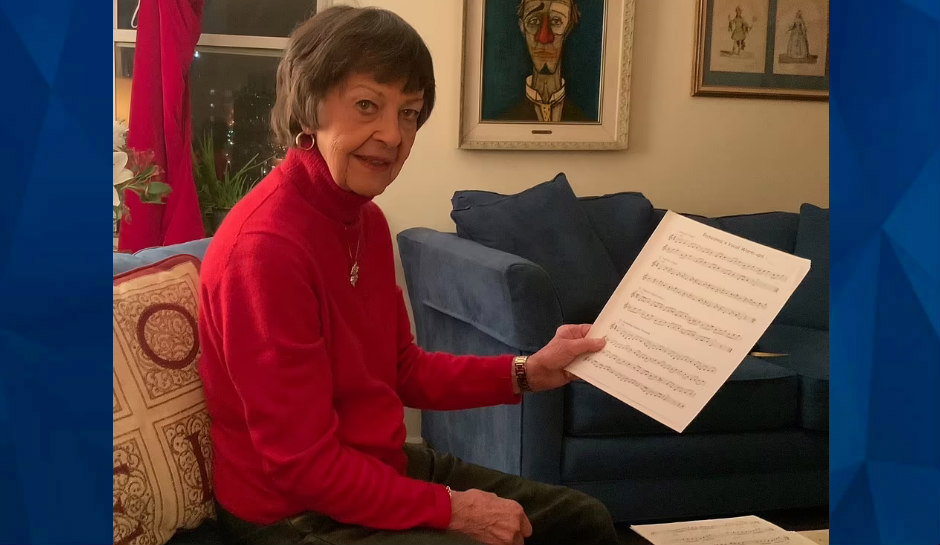 "They went to several art galleries in Chelsea, where the defendant had several glasses of wine. Afterward, they went to a food cart, where they each got a meal. They went to Chelsea Park, one block away from the assault, where the defendant began to eat her meal," McNabney said, according to the New York Daily News.
"I'm concerned that Ms. Pazienza is a flight risk — and is a serious flight risk."

"It appears that [the shove] was for a random reason. The victim in this case was apparently left lying on the sidewalk. The defendant walked away. She faces significant prison time if convicted. Although that may not seem a reality at this time, as the case proceeds, I have serious concerns it may affect her desire to return to court."
Pazienza, an events organizer, reportedly remained nearby and watched as an ambulance took Gustern to a hospital.
Her lawyer, Arthur Aidala, previously argued that no evidence exists that Pazienza watched Gustern lying in the street, adding that security footage showing someone watching the scene "could have been anyone," NBC News reports.
"Whether it was a push, whether it was a shove, whether it was a kick or whether someone tripped — the evidence is not very solid on that at all," Aidala said.
*Previous Video Coverage*
Police came to the Pazienzas' Port Jefferson home on March 21 looking for her, but her father, cesspool magnate Dan Pazienza, reportedly told them she wasn't there.
The following day, after police had publicly identified her and released photographs of her leaving the scene, Lauren Pazienza, accompanied by her attorney, turned herself in.
Three days later, her mother, Caroline Pazienza, wrote a $500,000 check to get her daughter out of jail, New York Post reported.
Panzienza will remain behind bars until her trial. If convicted, she faces up to 25 years in prison.
Last month, NYPD Chief of Detectives James Essig called the incident "disgusting," pointing out the "disgraceful offense committed against a vulnerable, elderly female who was doing nothing but walking down the streets of New York City."
So far, no motive for the attack is known, although Panzienza allegedly said the victim "might have said something" to her that prompted her to shove her. Panzienza allegedly added that she wasn't absolutely sure.
Check back for updates.
For the latest true crime and justice news, subscribe to the 'Crime Stories with Nancy Grace' podcast.
[Featured image via Instagram/Facebook]