After over a week on the run, escaped convict Casey White has been captured and the Lauderdale County Assistant Director of Corrections, Vicky White, who helped him escape, is dead.
As CrimeOnline previously reported, the pair was captured in Evansville, Indiana, during a traffic chase by the US Marshal's Service on Monday. Vicky White reportedly shot herself during the chase and was later pronounced dead at a hospital. Casey White is now behind bars and will be extradited back to Alabama.
The arrest happened after the US Marshals Service released photos of a man who appeared to be Casey White at a car wash in Evansville, where he was spotted standing next to a Ford F-150. A tip also came in that placed the suspects at an Evansville hotel.
A U.S. Marshals' vehicle collided with the vehicle the Whites were in, causing the White's vehicle to crash and roll over, according to Marty Keely, the U.S. Marshal for the Northern District of Alabama. When the vehicle crashed, Casey White surrendered and claimed his "wife" had shot herself in the head, although the pair were not married.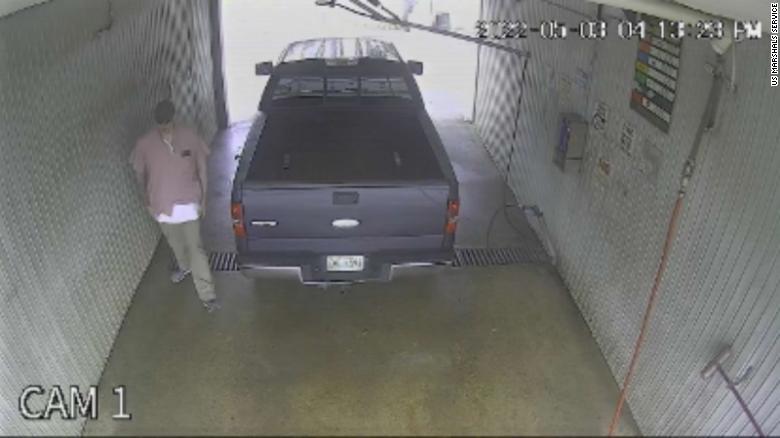 "We got a dangerous man off the street today," Sheriff Singleton said during a Monday news conference. "He is never going to see the light of day again."
"He will never see the light of day again. He will be in a cell by himself. He will stay in handcuffs and shackles while he's in that cell and if he wants to sue me for violating his civil rights, so be it…He's not getting out of this jail again. I'll assure you that."
Singleton also touched on Vicky White's death during the news conference, adding that he has taken her death hard, as she was with the sheriff's office for decades.
"The whole sheriff's office is like family," he said. "When you have a family member that makes a bad choice, you know, you don't like them but you still love them. She was family to us. And so yeah, it hurts."
The suspects were ultimately caught when a tip came into police that led them to a hotel, where the White pair were hiding out.
Prior to her death, authorities issued new charges against Vicky White after she used a different name to purchase a used car prior to helping Casey White escape.
"If she was using her own identity, that would make it fairly easy for us to maybe find her," Lauderdale County Sheriff Rick Singleton told CNN's Bianna Golodryga. "We do know she used a false identification to purchase a car here locally."
"She had two false IDs that we're aware of, and I wouldn't be shocked if she had additional or new ones now."
The story is developing. Check back for updates.
For the latest true crime and justice news, subscribe to the 'Crime Stories with Nancy Grace' podcast.
[Featured image: Vicky White and Casey Cole White/Lauderdale County Sheriff's Office]