Two Alabama fugitives have been captured after evading police for days after allegedly escaping from an Alabama jail.
As CrimeOnline previously reported, police issued a warrant for Vicky White, identified as the Lauderdale County Assistant Director of Corrections, earlier this month. She has been charged with charging assisting in the escape of convicted felon, Casey White.
Vicky is now facing charges of second-degree forgery and identity theft.
BREAKING: Casey White is in custody. Vicky White shot herself and is being taken to the hospital according to Sheriff in Vanderburgh County in Indiana @abc3340 @spann ] pic.twitter.com/EkPurqbcS7

— Stephen Quinn (@StephenQ3340) May 9, 2022
The pair was captured in Evansville, Indiana, during a traffic chase by police, according to ABC affiliate WAAY-TV. Vicky White reportedly shot herself and police have taken her to the hospital for treatment. Casey White is now behind bars and will likely be extradited back to Alabama.
The arrest happened after the US Marshals Service released photos of a man who appeared to be Casey White at a car wash in Evansville, where he was spotted standing next to a Ford F-150.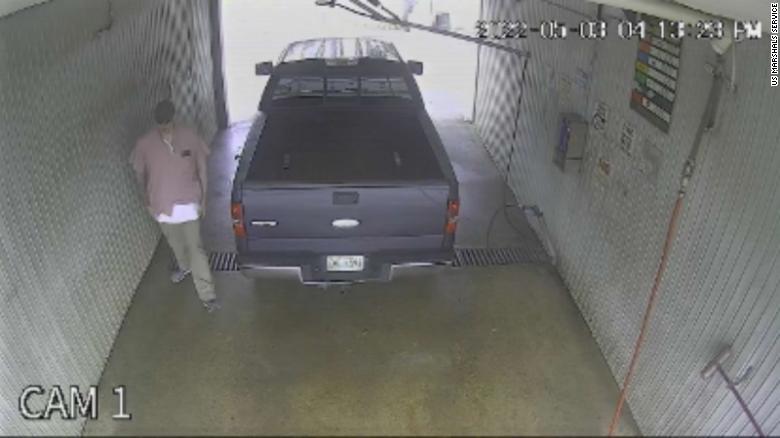 A tip came into police that led them to a hotel, where the suspects were hiding out. They apparently fled in a vehicle but were captured following a high-speed chase crash.
Vicky White's newest charges come after police say she used a different name to purchase a used car prior to helping Casey White escape.
"If she was using her own identity, that would make it fairly easy for us to maybe find her," Lauderdale County Sheriff Rick Singleton told CNN's Bianna Golodryga. "We do know she used a false identification to purchase a car here locally."
"She had two false IDs that we're aware of, and I wouldn't be shocked if she had additional or new ones now."
The story is developing. Check back for updates.
For the latest true crime and justice news, subscribe to the 'Crime Stories with Nancy Grace' podcast.
[Featured image: Vicky White and Casey Cole White/Lauderdale County Sheriff's Office]