Update 5:35 p.m.: The shooter reportedly livestreamed his actions on Twitch, BNO News reported. He also reported posted a 106-page manifesto espousing white supremacist beliefs, particularly the "great replacement" conspiracy theory, the news outlet and multiple experts on American extremism report. In the manifesto, he said he was 18 years old.
The shooter chose his target because it has a higher percentage of black Americans than other nearby areas.

— JJ MacNab (@jjmacnab) May 14, 2022
"If there's one thing I want you to get from these writings, it's that White birth rates must change," the manifesto says. "Everyday the White population becomes fewer in number. To maintain a population the people must achieve a birth rate that reaches replacement fertility levels, in the western world that is about 2.06 births per woman."
Original story:
A gunman in body armor, carrying a high-powered rifle, opened fire inside and outside a Buffalo, New York, supermarket Saturday afternoon, killing 10 people and wounding 3 more.
Two of the wounded people were in critical condition.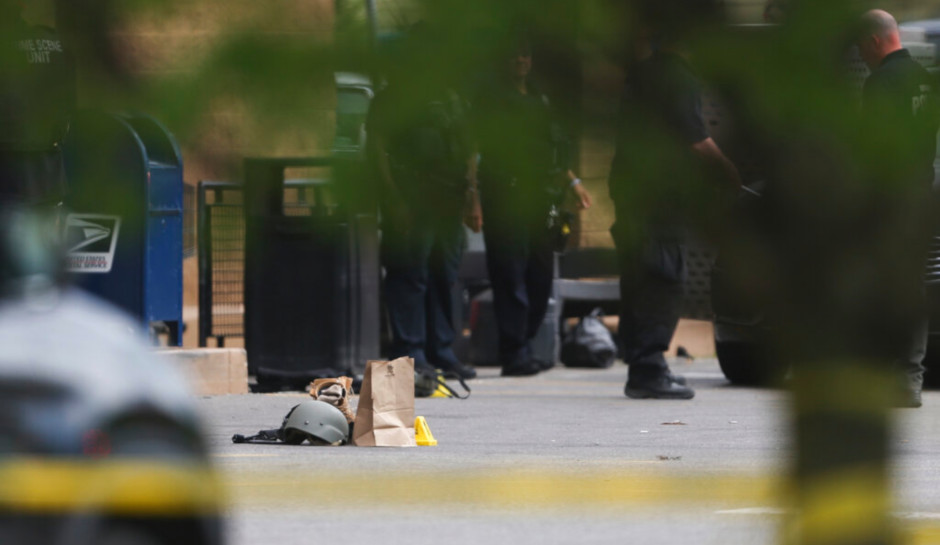 Sources told the Buffalo News that one of the fatalities was a retired Buffalo police officer who had been working security at the Tops market.
The News reported that five bodies were found in the parking lot.
"Bullets and blood are everywhere," a police source said.
Shonnell Harris, an operations manager at the supermarket, told the newspaper she ran toward the back of the store, falling several times before getting away. She said she saw the shooter and described him a a white man wearing camouflage.
"He looked like he was in the army," Harris said, adding that the store was "packed."
Police officials say the man had a camera, and investigators are trying to determine if he livestreamed the shooting. He was also wearing body armor, including a military grade helmet.
This is a developing story. Come back for updates.
For the latest true crime and justice news, subscribe to the 'Crime Stories with Nancy Grace' podcast.
[Featured image: Police investigate after a shooting at a supermarket, Saturday, May 14, 2022, in Buffalo, N.Y. (AP Photo/Joshua Bessex)]