The Amber Heard-Johnny Depp defamation dispute is now in the hands of the jury, although the jurors wrapped up deliberations Friday evening and headed home for a long weekend.
The questions at issue are whether Heard's 2018 op-ed in the Washington Post defamed ex-husband Depp, and whether Adam Waldman, an attorney who represented Depp at the time, defamed Heard when he called her allegations of abuse "a hoax."
Depp sued Heard for $50 million over the Post article, and Heard countersued for $100 million.
Jurors have listened for six grueling weeks to testimony ranging from psychologists to chauffeurs to former romantic and business partners. Both Depp and Heard sat on the stand for several days each, each accusing the other of abuse in their brief marriage, which ended almost as quickly as it began.
Heard's attorney, Ben Rottenborn, told the jurors that if they can see that Depp abused her "even one time, then she wins."
"Mr. Depp simply cannot prove to you that he never once abused Amber," Rottenborn said. "A ruling against Amber here sends the message that no matter what you do as an abuse victim, you always have to do more. No matter what you document, you always have to document more. No matter who you tell, you always have to tell more people. No matter how honest you are about your own imperfections and your own shortcomings in a relationship, you need to be perfect in order for people to believe you. Don't send that message."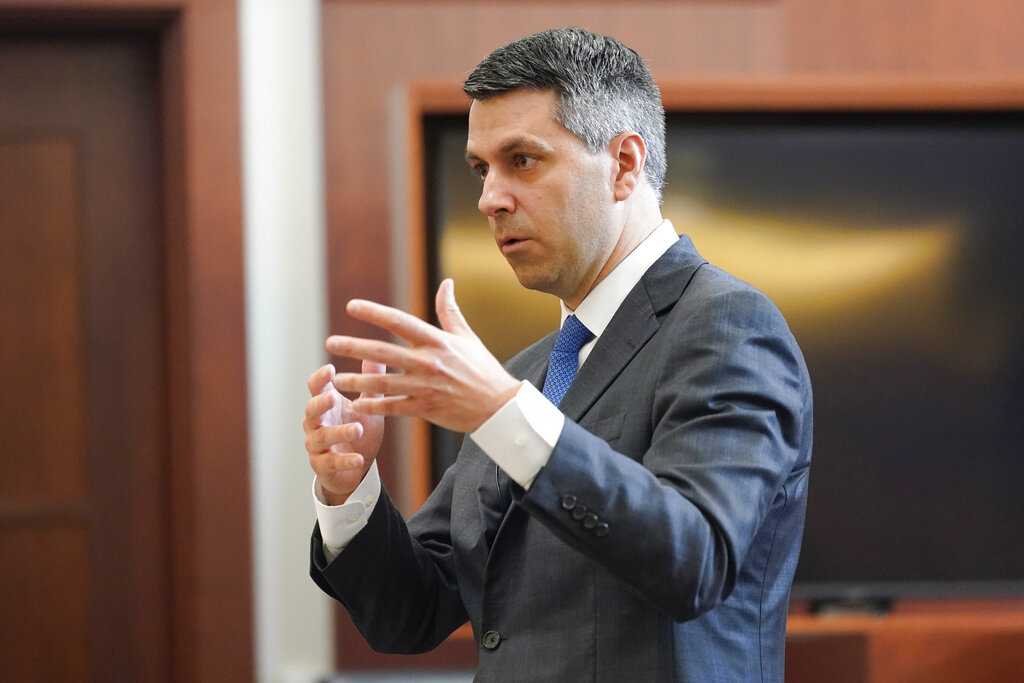 Rottenborn said that Depp's entire case against Heard was part of his "campaign" to bring her down.
"In Mr. Depp's world, you don't leave Mr. Depp, and if you do, he will start a campaign of global humiliation against you," he said.
Depp's attorneys argued that it was Heard who was the abuser in their relationship, pointing out that Heard is the only woman Depp was ever with who has accused him of abuse.
"Before Amber Heard, no women ever … claimed Mr. Depp raised a hand to her in his 58 years," attorney Benjamin Chew told jurors. "This is MeToo without any MeToo."
Chew said that Depp owns his flaws — including drug addiction and alcoholism —  but "there is a world of difference between having substance abuse problems and being a physical abuser."
Earlier, another of Depp's lawyers, Camille Vasquez, told the court that when Heard filed for divorce, she sought not just to dissolve their marriage but "to ruin him."
"What Ms. Heard testified to in this courtroom is the story of far too many women," she said. "But the overwhelming evidence and weight of that evidence, shows that it's not her story. It's not Ms. Heard's story. It was an act of profound cruelty, not just to Mr. Depp, but to true survivors of domestic abuse. For Ms. Heard to hold herself out as a public figure representing domestic abuse. It was false, it was defamatory and it cause irreparable harm."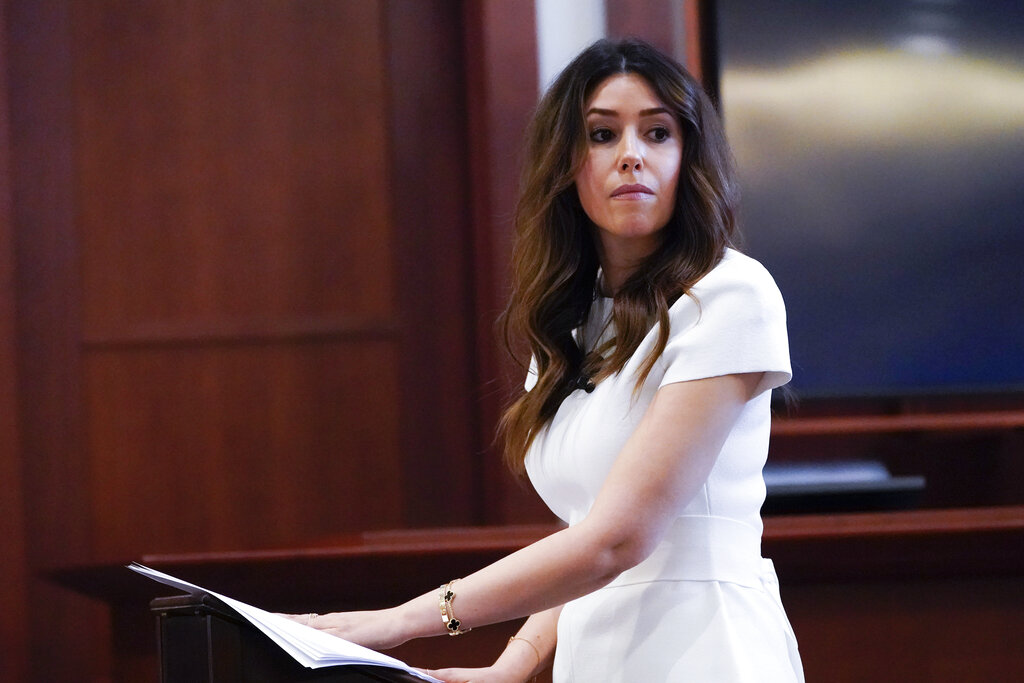 "What you have in the end is Miss Heard's word — do you trust it?" Vasquez said.
Judge Penney Azcarate told the jurors Friday after noon that their verdict must be unanimous and noted the hardship of such a lengthy trial.
"I know that this trial has been a huge sacrifice for all of you and taken away from your life for weeks on end here," Azcarate told they jury. "I know I speak for all of us associated with the case and I want to thank you for your service in this matter."
The jurors will return on Tuesday to continue their deliberations.
For the latest true crime and justice news, subscribe to the 'Crime Stories with Nancy Grace' podcast.
[Featured image: Amber Heard and Johnny Depp arrive in the courtroom at the Fairfax County Circuit Courthouse in Fairfax, Virginia, on May 27, 2022, for closing arguments. (AP Photos/Steve Helber, Pool)]