Disturbing new details have emerged in the case of a murdered 6-year-old Minnesota boy who was allegedly shot numerous times by his own mother, KMSP-TV reports.
Around 7 a.m. last Friday, police in Orono, Minnesota, pulled over 28-year-old Julissa Thaler because her vehicle was missing a front tire and was riding on the rim, and the back window was broken out.
When an officer got closer to the vehicle, they observed that Thaler had blood on her face, hands, and clothing. There were also spent shell casings and an apparent bullet hole in the back seat, along with what appeared to be body tissue.
When police asked Thaler about these observations, she claimed that the blood was from a tampon and that what looked like body tissue was deer meat that she had recently purchased from a butcher, according to new court documents recently obtained by the television station.
After about 30 minutes, Thaler reportedly became impatient with officers and they drove her home, according to KSTP-TV.
It was only later that police believed they had probable cause to search the vehicle and opened the trunk, where they discovered the body of 6-year-old Eli Hart, as CrimeOnline previously reported. A shotgun was also found in the trunk.
Police returned to Thaler's apartment and noticed the washing machine running. Inside of it were the clothes she was wearing at the traffic stop, according to KMSP-TV, citing the court records.
Officers searched the area and found Thaler walking. It appeared there was also blood and brain matter in her hair.
Prosecutors have charged Thaler with intentional second-degree murder, meaning she is accused of intending to kill the child but without premeditation.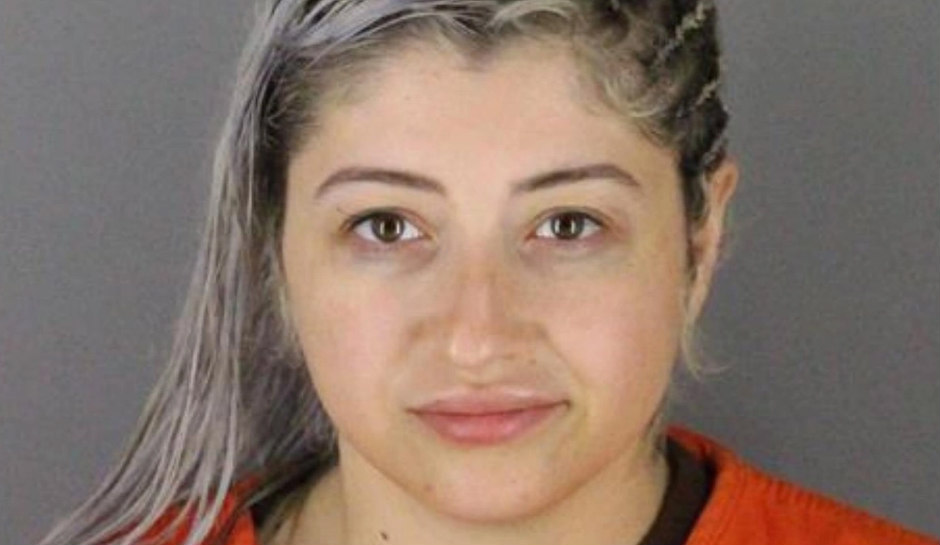 A witness told police they saw Thaler's vehicle at a gas station shortly before she was pulled over. Investigators found a backpack, bone, blood and what looked like brain matter in dumpsters at the gas station.
Investigators also identified multiple other locations where they reportedly found blood and brain matter.
A child booster seat was found that appeared to have damage "consistent with a shotgun blast," KMSP-TV reports, citing court records.
Thaler's friend told police that she had wanted to learn how to use a gun and that the two had gone to a gun range. The friend alleged that Thaler would carry the shotgun in and out of her apartment by wrapping it in a gray blanket, which was also found in the trunk.
Authorities believe that the child may have been shot up to nine times in the torso and head, according to the criminal complaint obtained by the television station.
Court records show that Hart's father had been seeking custody of the boy. The father's fiancé, Josie Josephson, told KMSP-TV that Thaler was struggling with mental health challenges and drug addiction.
Despite these concerns, Thaler had been awarded full custody of the boy, according to the television station.
"No matter how many cries we cried, they ignored us, no matter how many warning signs there were," Josephson told KMSP-TV.
For the latest true crime and justice news, subscribe to the 'Crime Stories with Nancy Grace' podcast.
[Featured image: Eli Hart and his father, Tory Hart/GoFundMe]