A California mother and daughter are accused of performing an illegal buttocks augmentation that resulted in the death of an aspiring adult film actress, NBC Los Angeles reports.
Now the duo — Libby Adame, 52, and 20-something daughter Alicia Gomez — are charged with murder and more than a dozen other victims have come forward.
The pair were in court on Wednesday for arraignment in Los Angeles, according to DailyMail.
"These are very dangerous, unlicensed medical practices that are propagating themselves through social media," LAPD Deputy Chief Alan Hamilton told the television station.
"These individuals have no medical training. They're not experienced and they're putting people's lives at risk," Hamilton added in an interview with ABC 7:
Authorities allege that the duo had performed what is known as a "back alley butt lift" three times on the victim, 26-year-old Karissa Rajpaul. The procedure occurred at a residence in Eninco as Rajpaul laid on a table.
Immediately following the third procedure in October 2020, Rajpaul died.
Rajpaul had reportedly posted video on social media of the butt lifts, referring to the woman performing the procedure as "La Tia."
"That's how she would advertise it. Everyone knows her as La Tia," LAPD Valley Bureau Homicide Detective Bob Dinlocker told NBC Los Angeles.
Adame and Gomez are accused of injecting Rajpaul using a liquid silicon mix. The pair would bring medical supplies to homes to perform the procedures.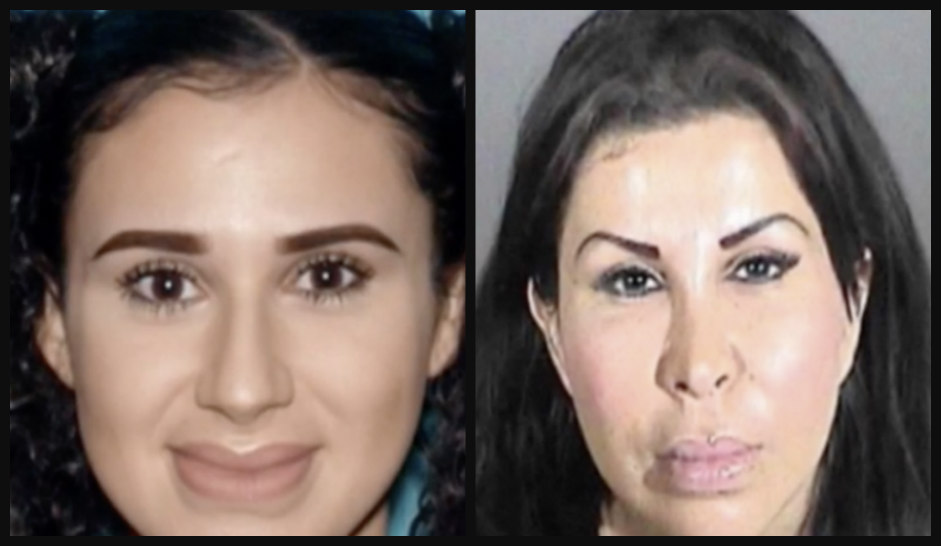 If something were to go wrong, Dinlocker told the television station that he suspects the mother-daughter team would flee the scene, all but ensuring paramedics arrive without knowing precisely what happened.
"The internet is filled with stories where they cut the medical-grade silicon with the stuff you would caulk your windows with," Dinlocker told the television station. "It hits the bloodstream, attacks the heart, the brain and the kidneys."
Dr. AJ Khalil, a board-certified plastic surgeon in Beverly Hills, said that it is not only illegal to inject liquified silicon into the buttocks, but as Rajpaul's case shows, it can also be fatal.
"There are implants that go in the buttocks but they're solid," Khalil said, although such implants also are not common.
One reason why people may seek back-alley butt lifts is because of the price: Adame and Gomez charged $3,500 to $4,500, while a board-certified medical practice charges $10,000 to $15,000.
"Cheaper doesn't mean it's safe," Khalil said. "It's not worth your life."
Police are urging anyone who has had a back alley butt lift to contact them, even if they may be embarrassed. To report information, call the LAPD Valley Bureau Homicide Division at 818-374-9550 or submit an anonymous tip at www.lapdonline.org.
"We need these victims to come forward because we need to find out if there are other victims out there that are permanently disfigured or may have passed away as a result of some of these procedures and may have been a victim of a criminal act," the detective told the television station.
Dinlocker did not mince words about anyone continuing to perform such procedures.
"If there's a catastrophic incident and somebody gets hurt, you'll be investigated and the DA is filing aggressively."
For the latest true crime and justice news, subscribe to the 'Crime Stories with Nancy Grace' podcast.
Join Nancy Grace for her new online video series designed to help you protect what you love most – your children.
[Featured Image: Instagram]