The Tennessee pharmacist found beaten to death during her honeymoon at an exclusive Fiji resort had argued with her new husband the night she died over his allegedly inappropriate actions with someone else.
UK tabloid The Daily Mail said in a headline Bradley Dawson had engaged in "flirtatious" dancing at a party dubbed "family fun night" at the $3,500-night Turtle Island Resort.
Christe Chen and Dawson were "very drunk" at the party, which took place on the beach, a witness told the tabloid.
"They were enjoying themselves and drinking quite a lot but towards the end they looked troubled," the source said. The trouble appeared to stem from Dawson's acting inappropriately with another guest.
The couple allegedly left the party and continued to argue, getting back to their private bungalow at about midnight. The argument continued there.
"Not long after that, guests in the bungalow next door said they heard arguing, a loud scream, and then silence," a source told The DailyMail.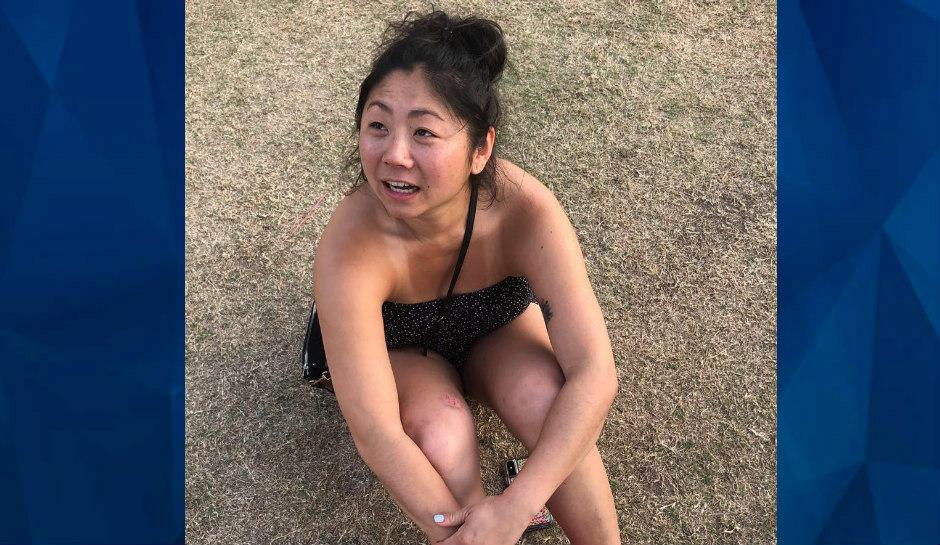 Chen was found beaten to death in the bathroom of the couple's bungalow on July 9, so badly that her body could not be embalmed, and her parents had her cremated to return her remains to the United States, as CrimeOnline previously reported. Dawson was eventually tracked down on another island, where he said he'd fled on a kayak with his wallet and passport but not his GPS and watch. He insists that his wife's death was an accident.
The man who found Dawson on Matacawa Levu Island told the Daily Mail it was unusual for the extremely rich guests on Turtle Island to wander to any other island in the area.
"I was a bit alarmed because these are very wealthy people, we don't find them on our beaches. We get backpacking snorkelers and surfers but not people from Turtle Island. They are a rarity around here. These are millionaires and they are never far away from minders from the resort," he said.
The Daily Mail said Chen's parents paid for the honeymoon.
Chen and Dawson married in February after a whirlwind romance. Dawson had previously married in 2019 — in Fiji — and his divorce was finalized a month before he married Chen, the Memphis Commercial-Appeal reported.
Dawson is scheduled for a bail hearing on August 18. Meanwhile, prosecutors are seeking a court order to for Dawson to provide a DNA sample.
For the latest true crime and justice news, subscribe to the 'Crime Stories with Nancy Grace' podcast.
[Featured image: Bradley Dawson and Christe Chen/Instagram]