Detectives in New Mexico have charged a man with the killings of two of four Muslim men shot to death in a string for shootings over the past night months.
Albuquerque Police said they took Muhammad Syed, 51, into custody Monday night, charging him with the deaths of Aftab Hussein, 41, and Muhammad Afzaal Hussain, 27, the Albuquerque Journal reported.
Investigators said they tracked Syed down through his vehicle, which had been announced as a suspect vehicle, and that they found the gun used in those two slayings in a search of his home.
The department said it would work with prosecutors to determine if Syed should be charged in the other two murders — Naeem Hussain, 25, who was killed hours after leaving funeral services for Hussein and Afzaal Hussain, and Mohammad Ahmadi, 62, who was shot to death on November 7.
Police said it appears that Syed knew Hussein and Afzaal Hussain "to some extent" and "an interpersonal conflict" may have led to the shootings, KRQE reported.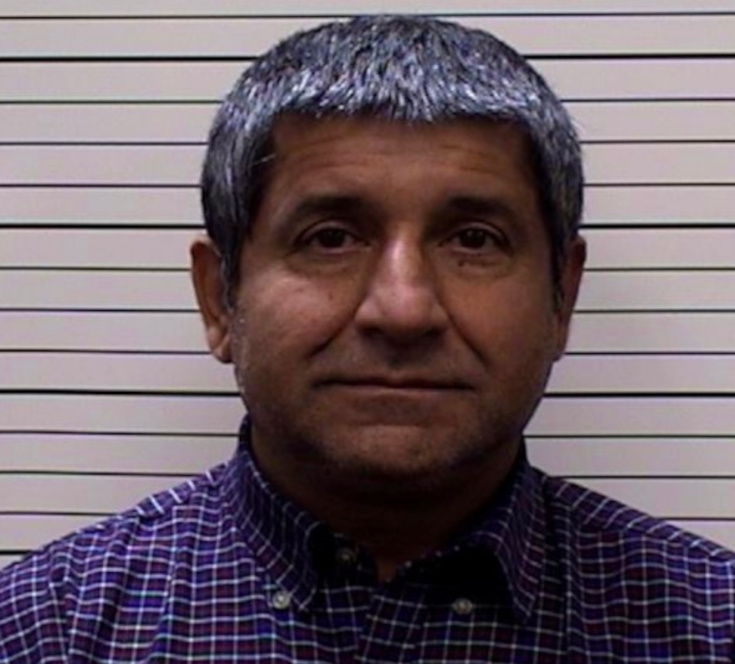 A statement from the New Mexico chapter of the Council on American–Islamic Relations said the group "strongly condemned the anti-Shia hatred that may have motivated the killings."
Ahmad Assed, president of the Islamic Center of New Mexico — where at least three of the victims attended mosque — told the New York Times that he was told by authorities the suspect was a Sunni Muslim and may have been angry about his daughter's marriage to a Shiite Muslim. Police have not commented on that report.
Sunnis, the largest branch of Muslims, and Shias split in the aftermath of the death of Islamic prophet Muhammed. The divide between them grew much greater in the late 20th century.
The shootings — particularly the most recent three — put the Muslim community of Albuquerque on edge, with many saying they were reluctant to leave their homes, the Journal said. President Joe Biden and Vice President Kamala Harris condemned the killings, sayin on Twitter that "hate has no place in America."
Albuquerque Police Chief Harold Medina announced early Tuesday afternoon that detectives had tracked down the suspect vehicle.
"The driver was detained and he is our primary suspect for the murders," he wrote.
The vehicle was apparently located in Santa Rosa, about 120 miles east of Albuquerque. Santa Rosa Police told the Journal their officers provided traffic assistance for Syed's arrest by US Marshals and New Mexico State Police.
Aftab Hussein, who worked at an Albuquerque cafe, was shot in his apartment parking lot on July 26, police said, and Afzaal Hussain, a University of New Mexico student, was killed six days later — August 1 — less than a block from his apartment. Naeem Hussain, who recently launched a trucking company, was shot to death in the driver's seat of his car on August 5. All three of the men were Pakistani.
Mohammad Ahmadi was killed on November 7 outside a grocery store he owned with his brother. He was an Afghan.
For the latest true crime and justice news, subscribe to the 'Crime Stories with Nancy Grace' podcast.
[Featured image: L-R, Mohammad Ahmadi, Aftab Hussein, and Muhammad Afzaal Hussain/City of Albuquerque and Naeem Hussain/GoFundMe]