Arrest documents unsealed on Thursday dispute an OnlyFans model's contention that she threw a knife at her boyfriend at a distance of about 10 feet during an argument, killing him.
The knife penetrated Christian Obumseli's chest at a slightly downward angle for more than 3 inches, according to investigators who said that was too deep to have come from a knife thrown across a room.
Prosecutors also released a video showing Courtney Clenney — who is Courtney Tailor online — attacking Obumseli in an elevator two months before his death, the Miami Herald reported.
US Marshals arrested Clenney Wednesday in Hawaii, where she was in a substance abuse rehabilitation program, as CrimeOnline previously reported.
Clenney claimed self defense in the April 3 stabbing, saying that she grabbed a knife and threw it at Obumseli after he grabbed her by the neck and shoved her into a wall. The warrant for her arrest said that Clenney showed no signs of injuries.
Prosecutors said it was the medical evidence of the fatal wound — and a history of Clenney attacking her boyfriend — that led them to charge the her with murder, the Herald said.
"The violent and toxic two-year relationship of Christian Obumbeli and Courtney Clenney did not have to end in tragedy with Christian's murder as a victim of domestic violence," State Attorney Katherine Fernandez Rundle said.
When the couple visited in Las Vegas in 2021, Clenney was arrested for domestic battery after the couple got into a loud argument, with Obumseli complaining to police officers that he was "frustrated because they didn't get to enjoy Las Vegas since all they did was drink and sleep."
The police report said that Clenney had thrown a glass at him when he refused to go to bed and admitted "she had thrown items at him in the past like plates and glasses."
The disposition of that case is unclear.
When the pair lived in Austin, Texas, neighbors and police reported frequent disturbances.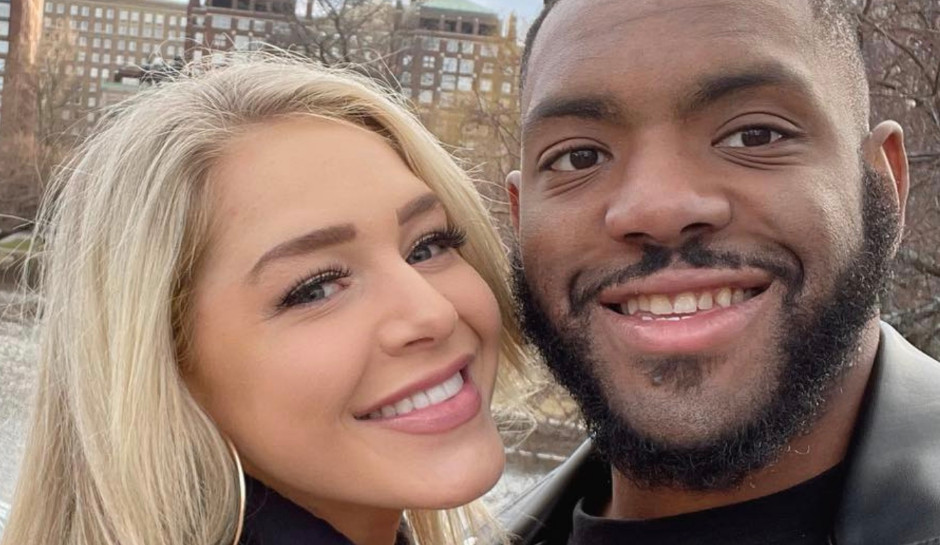 "You could hear her throwing glasses, smashing objects," Aidan Nevisky, who lived on the floor below them, told the Herald. "Everyone on the 10th and 11th floors could hear them. They were not quiet."
Police responded to a different building where the two lived in 2021 and found "clothing, shoes and bags scattered on the lawn." The couple told police they were moving to Florida and were fighting over whether they would continue to date once they got there.
The elevator video comes from February 2022 and shows the two entering the elevator together. Clenney angrily pounds on the touch screen then begins slapping and hitting Obumseli, even grabbing his hair as he tries to block her. He pushes her away and exits the elevator, with Clenney following.
Clenney's arrest warrant says the couple broke up several times after moving to Miami, including late March when she kicked him out of the apartment. They were back together again, though, on April 1.
For the latest true crime and justice news, subscribe to the 'Crime Stories with Nancy Grace' podcast.
[Featured image: Miami-Dade State Attorney's Office via Miami Herald]