A New Hampshire man was arrested in Chicago last week and charged with putting a hidden camera in a public restroom at a Florida beach.
Dana Alan Caruso, 58, was arrested on August 19 at Chicago's O'Hare International Airport, the Sanibel Police Department said, and is awaiting extradition back to Florida.
Sanibel Public Works Department employees noticed a new fire alarm on July 28 installed in the family restroom at Bowman's Beach Park. The employees double checked with the Public Works Department and confirmed that it had not been installed by another staff member, then contacted the police departm.
Officers confirmed that the device was not a fire alarm and suspect it contained a recording device. After obtaining a search warrant, they found a video camera inside.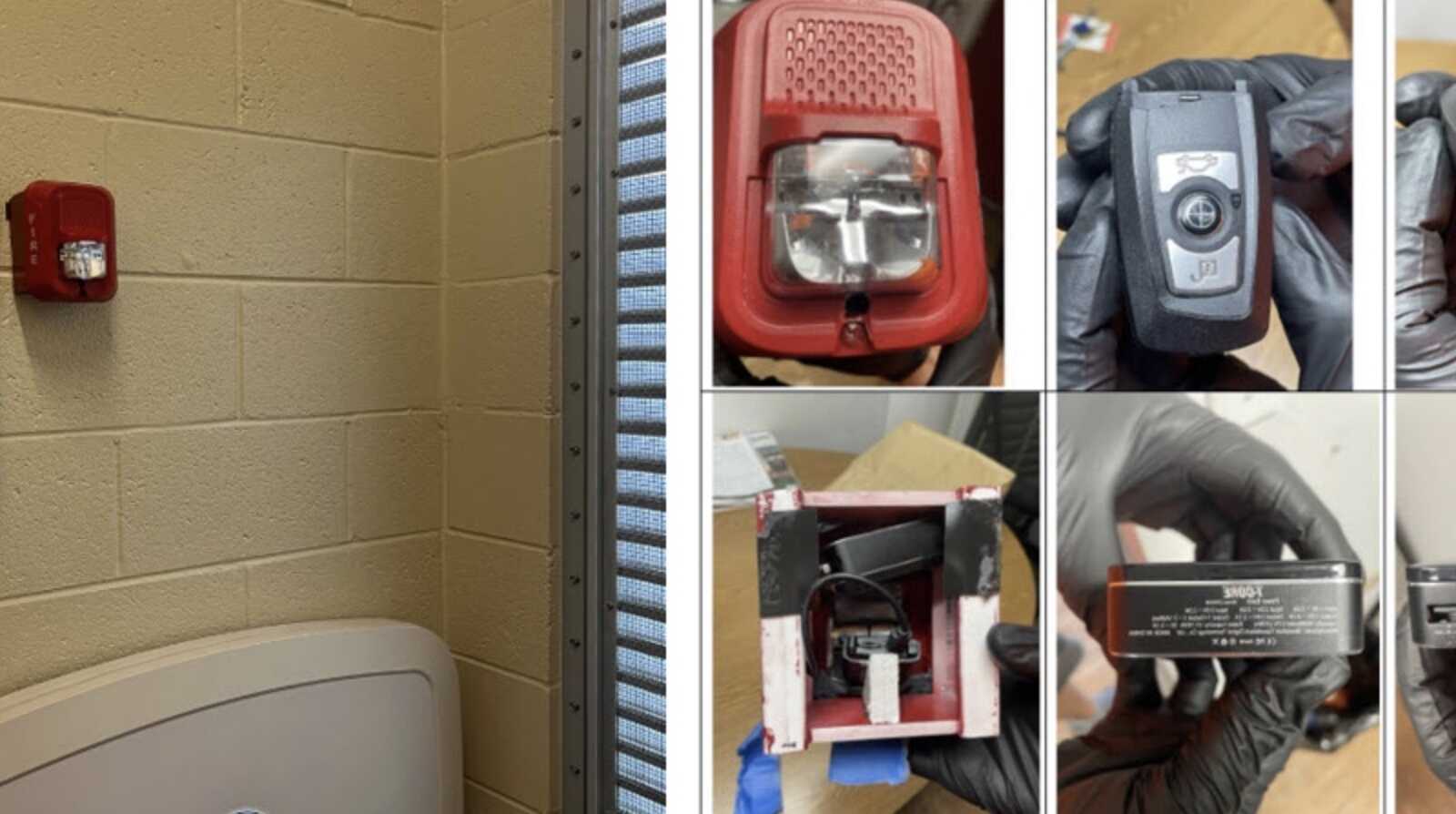 Investigators identified Caruso as a suspect in the case and notified other police departments in the area to check restrooms and changing areas for similar devices.
Sanibel Police obtained an arrest warrant for Caruso on August 9 and began searching for him in Florida. Ten days later, police in Chicago arrested him.
"The arrest warrant lists several felony and misdemeanor charges for Caruso," police said..
Police are also asking anyone who may have used the family restrooms on July 28 to contact them.
"The person who installed this video camera to capture unsuspecting patrons using the family restroom will be brought to justice," said Chief William Dalton. "I ask that anyone who used the family restroom facilities at Bowman's Beach Park on July 28 to contact Detective John Eicher by calling 239-472-3111. We would like to identify victims of this crime so additional charges against the suspect can considered."
For the latest true crime and justice news, subscribe to the 'Crime Stories with Nancy Grace' podcast.
[Featured image: Dana Alan Caruso/Chicago Police Department]