A slain police officer's widow raged against Brown University on Fox News Tuesday after she learned the school had acquired the papers of the man convicted of killing her husband.
Mumia Abu-Jamal was convicted and sentenced to death in 1982 for the 1981 murder of Philadelphia Police officer Daniel Faulkner as he struggled with Abu-Jamal's brother, William Cook, during a traffic stop.
The death penalty was later dropped after an appeals court ruled the verdict form was ambiguous and confusing, and prosecutors, with the support of Faulkner's family, dropped that penalty in favor of life in prison without parole, according to the New York Times.
Brown purchased Abu-Jamal's material earlier this year for its Voices of Mass Incarceration collection, an archive of writings and other documentation of incarcerated people that will be made available for research — not display, as Faulkner claimed — at its John Hay Library. The material had previously filled his cell while the inmate sat on death row and was shipped to a friend after he moved into the general population. Abu-Jamal had initially wanted to throw it all away, but his friend persuaded him to store it.
Maureen Faulkner told Fox & Friends First that she felt "re-victimized" by the university's decision.
"I was 25 years old when my husband was shot in the back, and then he fell to the ground and lost his gun. He did shoot Mumia Abu-Jamal in the stomach, and then Jamal tracked him down and continued to shoot at him," she said.
"This is what the young people at Brown University need to know, that this man caused our family heartache," she added.
Faulkner also pledged to find out how much Brown paid Abu-Jamal for the documents. The university did not disclose the purchase price, or who it paid for the documents, the Times said. It said the purchase was made through a trust.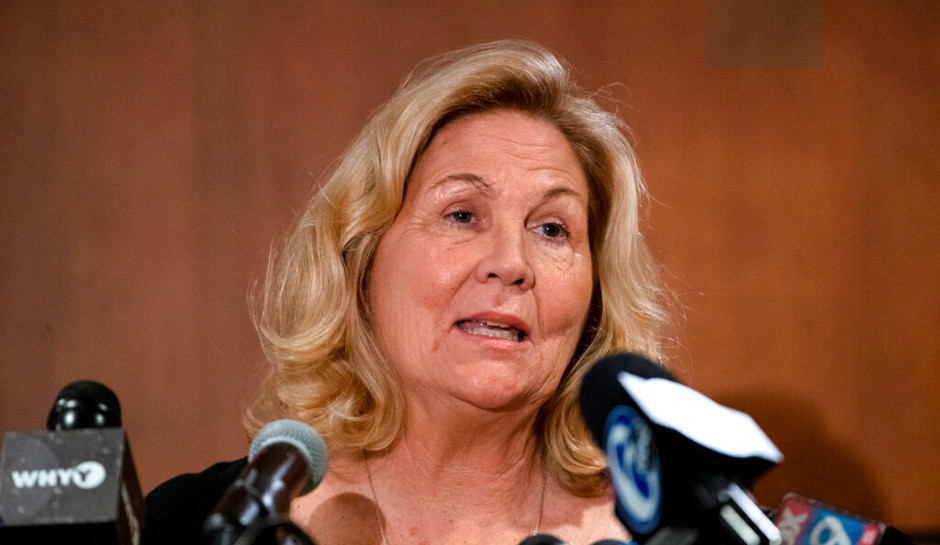 Abu-Jamal has always insisted he was innocent, despite four prosecution witnesses who testified they saw him shoot Daniel Faulkner. Police did not, however, run tests that would have confirmed Abu-Jamal handled the weapon used in the shooting.
Abu-Jamal, a Philadelphia journalist, became an anti-death-penalty cause célèbre, although his case has garnered little attention since the death penalty was dropped. He does still have supporters who call for his release from prison.
"What about my husband? What about him?" Maureen Faulkner said about those people. "If you want to let him out in society, dig my husband back up and bring him back to life. That's what I have to say to you."
Brown noted that the study of the U.S. incarceration system has grown in recent years, and opportunities to study the lives of people inside the prison system through their writings are few.
The Abu-Jamal collection "is the largest and only collection relating to a person who is still incarcerated," Mary Murphy, the archivist overseeing his papers, told the New York Times.
Murphy said that the stories told by Brown's collection, including Abu-Jamal's part in it — no matter how the man himself is viewed — "is a massive piece of American history"
For the latest true crime and justice news, subscribe to the 'Crime Stories with Nancy Grace' podcast.
[Featured image: Mumia Abu-Jamal, left, and Daniel Faulkner/AP Photo]