The daughter of a Georgia woman found dead under mysterious circumstances earlier this month has a turbulent relationship with her boyfriend, a former amateur MMA fighter who allegedly wrote a threatening note warning his girlfriend and her family to stay away or he'd "hurt them" in May 2021.
And now, Fox News has obtained body camera footage from an arrest a year ago in which Andrew Giegerich, 27, accuses 36-year-old Amanda Bearden of siphoning off his money to use to buy drugs.
Bearden's mother, 59-year-old Debbie Collier, was found dead 60 miles from her Athens home earlier this month, down a ravine, naked and charred and clutching a small tree, as CrimeOnline previously reported. The Habersham County discovery followed Bearden's reporting her mother missing, claiming she had received $2,385 from Collier via Venmo, along with a cryptic message that implied she was being held captive.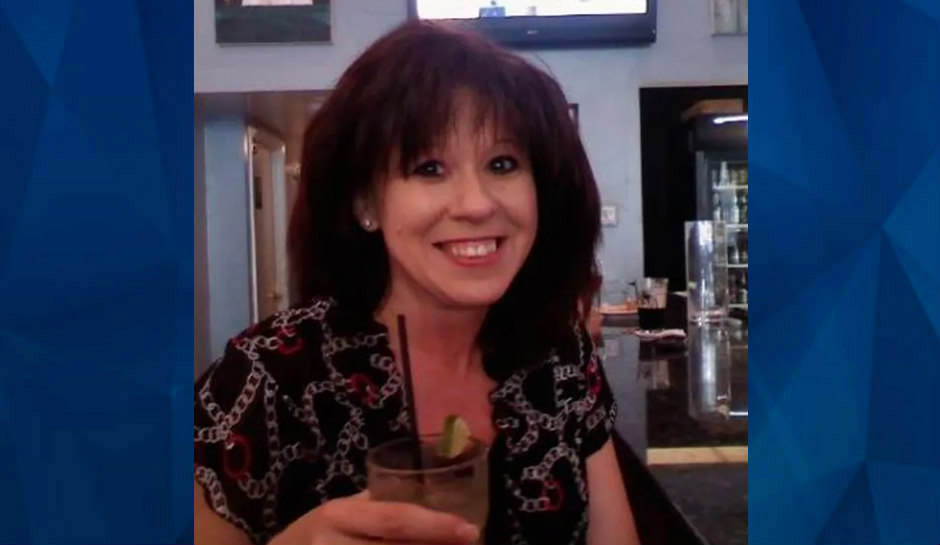 "They are not going to let me go love you there is a key to the house in the blue flower pot by the door," the message read.
Investigators have not named a suspect or a motive for Collier's death — or her cause of death — and almost daily new information surfaces detailing bizarre interactions among members of the family, particularly Bearden and Giegerich, both of whom have a lengthy history of domestic violence arrests, often between each other.
In the September 4, 2021, footage, Giegerich allegedly showed up at Bearden's doorstep in violation of a restraining order that's been in place since the May incident, Fox reported. Bearden told officers he arrived at about 8:30 a.m. and began "beating on the door and yelling."
When officers arrived, he accused Bearden of stealing his paycheck.
"I didn't have a phone because my phone broke, so this is the dumbest mistake I've ever [made,] we linked our cards together so she can send herself money from my card," he said. "The first person to touch my money is her."
"That's the only reason we've had any contact, because every week she takes $500 or $600 from my check, and I just don't see how that's right," Giegerich said. "And she goes and does dope with my money."
Police arrested Giegerich, telling him he violated the restraining order and he needed to take Bearden to civil court about the money issues.
Inside the police car, he cried, banged his head on the cage, and worried he be locked up "until November," still accusing Bearden of buying drugs with his money.
"She's probably on drugs now," he said just before he was handcuffed.
Despite the restraining order, Bearden and Giegerich seem to have reconciled, appeared together outside their home as recently as September 23. Giegerich was jailed for six days last week as well for a probation violation, released when the judge told him to return with proof of substance abuse treatment, although last year he declared he didn't do drugs at all.
Months before Giegerich's September 2021 arrest, he was arrested and charged with multiple counts, including battery, against Bearden, who was also arrested — for filing a false report with police. Bearden had said that Giegerich broke into her home, but an investigation revealed that he lived there.
The handwritten note warning Bearden and her family to stay away, allegedly from Giegerich, was included in evidence compiled for that case.
For the latest true crime and justice news, subscribe to the 'Crime Stories with Nancy Grace' podcast.
[Featured image: Andrew Giegerich and Amanda Bearden/Clarke County Sheriff's Office]