A photograph released by investigators looking into the mysterious death of Georgia mom Debbie Collier shows her rented van traveling in North Georgia on her way toward the Family Dollar store where she was next seen on surveillance video.
The still image showing Collier's Chrysler Pacifica was captured by a traffic camera at Tallulah Falls School, on Georgia Route 15 (also US 441 and US 23), at 2:17 p.m. on Saturday, Habersham County Sheriff's Investigator George Cason said. The spot is just north of where Collier's body was found, naked and down a ravine, on Sunday afternoon.
Cason said that Tallulah Falls Police have been searching unsuccessfully to see if the cameras captured Collier traveling back south. The area is heavily trafficked, he noted, particularly on a weekend afternoon in October.
The photo is another mark in the growing timeline detectives are creating for Collier's movements between Saturday morning, September 10, and the following day, when her body was found just off the same highway where the photo was taken.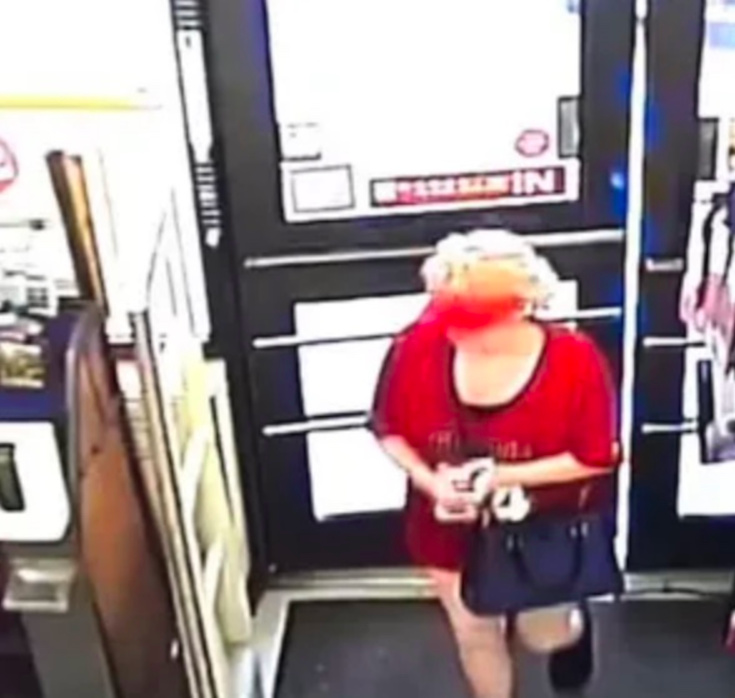 As CrimeOnline previously reported, Collier's husband said he last saw her when he went to bed Friday night at the couple's home in Athens — they sleep separately, he said, because he snores — and her rental van was still in the driveway when he left the next morning to work parking cars for a University of Georgia football game.
Steve Collier, and her daughter, Amanda Bearden — who had just returned to Georgia from Maryland two days earlier — reported her missing at about 6 p.m. on September 10. Bearden told police that about three hours earlier, her mother had sent her more than $2,300 via Venmo with a note that indicated she was being held against her will.
That Venmo was sent to Bearden at 3:17 — exactly an hour after Collier's vehicle was spotted in Tallulah Falls, 60 miles from Athens, on the main route into the popular tourist destinations in northeast Georgia.
Collier entered the Family Dollar store in Clayton — about a 15 minutes drive from the traffic cameras at the school — at 2:54 p.m. Inside, she bought several items, including a tarp and a lighter, that were found with her body. She left the store at 3:09 and sat in the van for 10 minutes — until 3:19 — before pulling out of the parking lot and heading south.
Cason said that investigators are still canvassing businesses and residences along Collier's route, looking for more security footage that could shed light on what happened to her. They're also awaiting the results of several search warrants — including those seeking phone records — to help pull together the timeline not only of Collier's movements, but also those of any potential persons of interest.
For the latest true crime and justice news, subscribe to the 'Crime Stories with Nancy Grace' podcast.
[Featured image: Debbie Collier's rental van captured by traffic camera at Tallulah Falls School on September 10/Habersham County Sheriff's Office]