The victims of the mass shooting Thursday in Raleigh were a mother of three, a bride-to-be, a wife and caregiver to her mother found dead alongside her beloved Jack Russell terrier, a cop and father of a toddler, and the older brother of the 15-year-old suspect in the tragic shootings.
Susan Karnatz, 49, was shot dead on the greenway trail she ran every day. Husband Tom Karnatz said she was a loving wife and mother to three boys, ages 10, 13, and 14.
Gabriel Torres, 29, was about to head off to work at his job with the Raleigh Police Department.
Mary Marshall, 34, was excitedly preparing for her wedding on October 29. She heard the shots and called her fiance, asking him to come home. She was shot dead before she could make it.
Nicole Conners, 52, had recently left her job to care for her mother after a stroke, her husband Tracy Howard said. Howard found Conners and her dog dead on the front porch of their home.
James Roger Thompson, 16, was a junior at Knightdale High School, where his 15-year-old brother Austin Thompson was a sophomore. It's not clear where Thompson was found, but investigators were at his home in the Hedingham neighborhood most of the day of Friday, taking bags of evidence out.
The two wounded victims were Marcille Gardner, 59, who is in critical condition at WakeMed hospital, and Casey Clark, 33, a Raleigh police officer who was treated and released.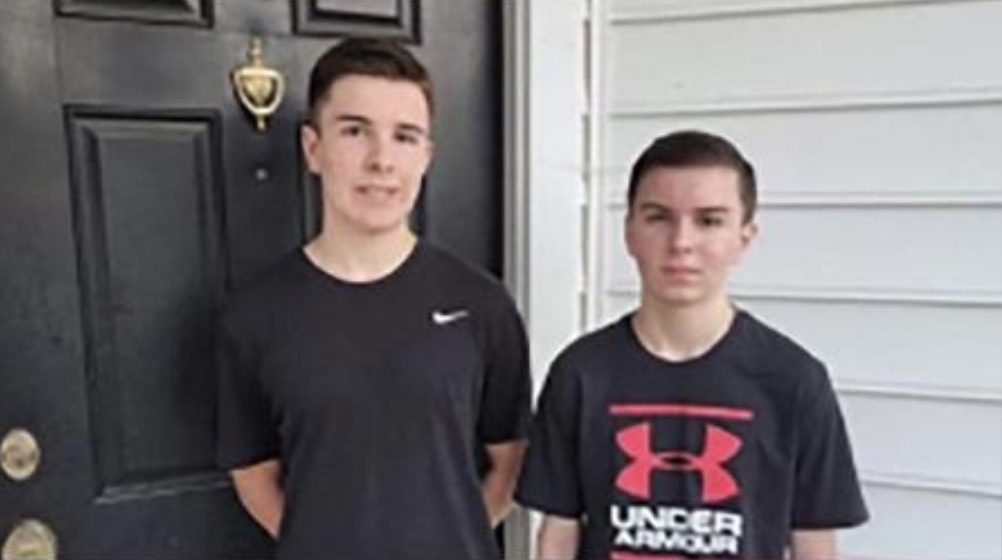 Over the course of several hours, officer tracked Austin Thompson to an outbuilding on a property six miles from his home and eventually taken into custody. Raleigh Police Chief Estella Patterson said he is in critical condition at WakeMed with several injuries, said by sources to include a gunshot to the head. It's not clear if his injuries were self-inflicted.
Wake County District Attorney Lorrin Freeman said that Thompson will be charged as an adult, if he survives.
"In consideration of the mass number of lives lost, it's appropriate that this case be handled in superior court and this individual prosecuted as an adult," she said.
Classes at Knightdale High School were held on Friday, but the school cancelled homecoming activities scheduled for Friday night and the weekend. The game will be played on Monday, officials said, and other homecoming activities will take place on October 28.
For the latest true crime and justice news, subscribe to the 'Crime Stories with Nancy Grace' podcast.
[Featured image: Top row, left to right: Susan Karnatz, Gabriel Torres, and James Roger Thompson. Bottom row: Mary Marshall and Nicole Conners/WRAL screenshots, handouts, and Facebook]