A New York medical examiner took the stand Wednesday at the Suffolk Superior Court and told the court that slain New York boy Thomas Valva had numerous injuries consistent with hyperthermia and stress.
As CrimeOnline previously reported, 43-year-old Michael Valva is currently on trial for the murder of his son Thomas, who froze to death in 2020 after being forced to sleep in an unheated garage. The temperatures on the night in question had plummeted to 19 degrees.
Valva's then-fiancée, Angela Pollina, 45, is a co-defendant in the case. Both defendants pleaded not guilty to murder and child endangerment charges. Pollina's trial has not yet started.
"In my opinion, the cause of Thomas Valva's death was hypothermia," Dr. Michael Caplan told the jury Wednesday.
Caplan, according to Newsday, added that the child's death was "consistent with a person sleeping in a garage," who was then sprayed with cold water and taken outside into frigid temperatures.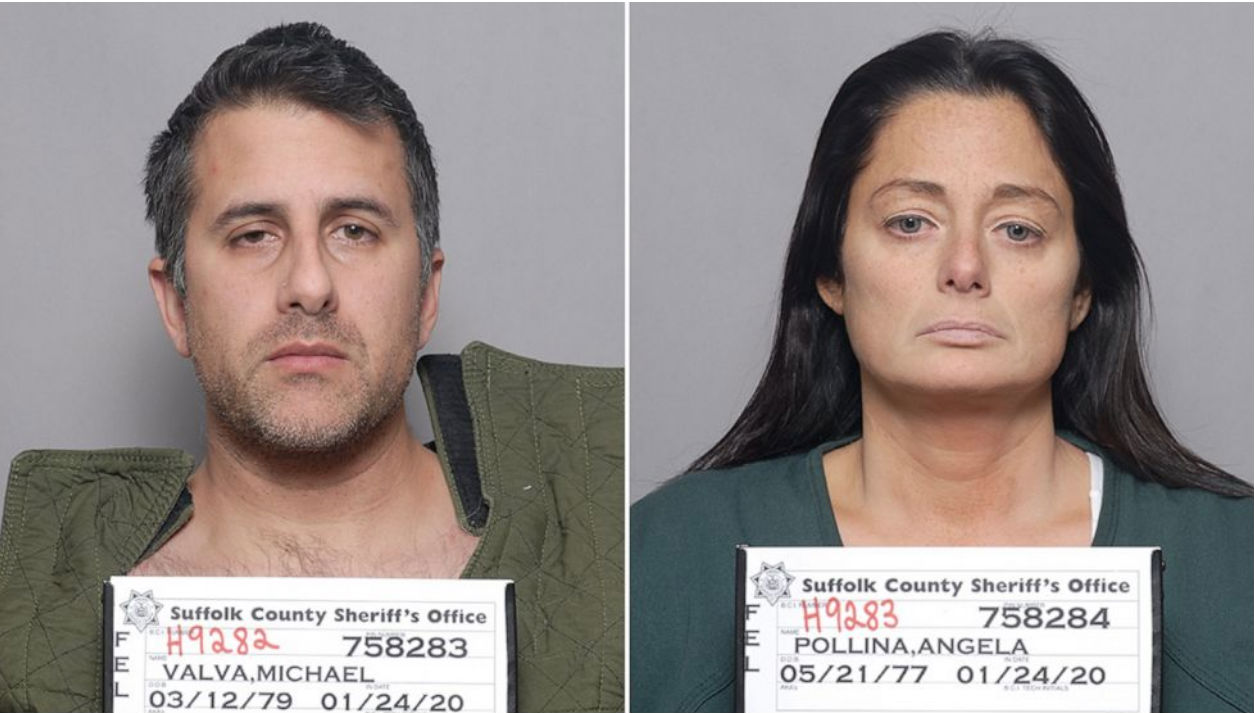 The prosecution alleged that Valva sprayed Thomas with cold water from a hose after the child spent the night in the garage, News 12 reports.
The doctor also testified that the child's thymus gland (which produces white blood cells to build up the immune system) was "profoundly shrunken," weighing nine grams at the time of his autopsy. According to Caplan, the normal thymus weight for a healthy 8-year-old would be around 43 grams.
Dark spots circled Thomas' esophagus, the doctor continued, which was indicative of stress caused by hyperthermia. The victim's kidneys were also enflamed, due to his urine "not being drained." He also cuts to his face after he allegedly "face-planted" onto the ground on the morning of his death.
Michael Valva said during a 911 call that Thomas slipped and fell on concrete while running to the school bus on the morning in question, but Caplan testified that the cuts on Thomas' face showed a series of injuries that couldn't have happened with a single fall.
Thomas also had head injuries but Caplan testified that those particular injuries did not contribute to his death.
Autopsy photos were presented to the court, which reportedly showed cuts all over Thomas' face, and injuries inside his mouth and inside his eyelids. Caplan testified that part of those injuries was consistent with someone slapping the child in the face and covering his mouth.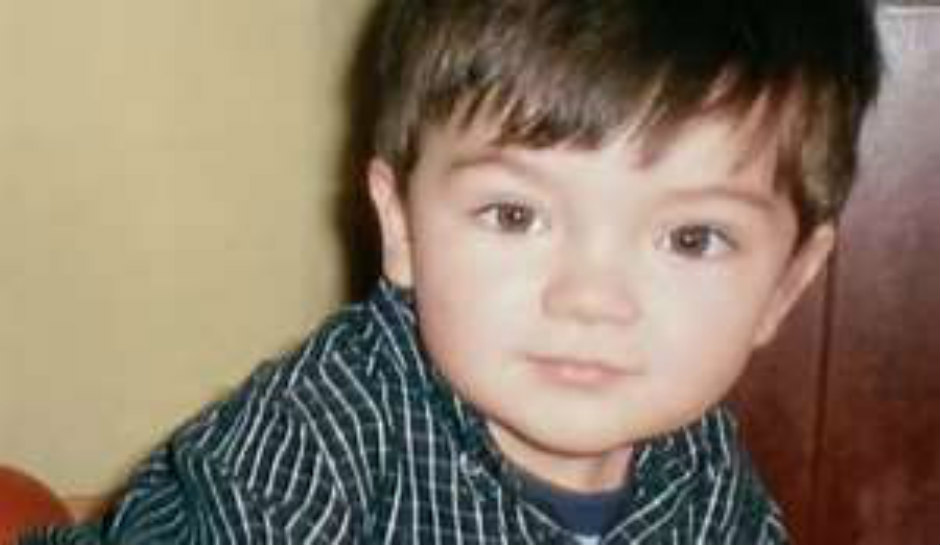 Michael Valva's defense attorney, John LoTurco, told the court earlier this month that despite any allegations of neglect, Michael never wanted his son to die and isn't guilty of murder.
"Everyone needs to be focused on not the neglect, child endangerment, but rather the depraved murder charge. There is no evidence to show that Mr. Valva wanted his child to die."
Prosecutors told the jury during opening statements that Thomas and his 10-year-old brother Anthony suffered years of abuse at the hands of their father, often arriving at school with bruises and scratching — and hungry.
"They were observed at school literally eating crumbs off the floor," assistant Suffolk County District Attorney Laura Newcombe said.
Valva's attorney laid the blame at Pollina's feet, saying she constantly told him he was being too lenient with the boys and that Valva was desperate to make things work. He painted her as the wicked stepmother.
"You are making it too comfortable for them," she allegedly told Valva, according to attorney Anthony La Pinta. "Let them be uncomfortable. That will teach them to control themselves."
Valva, La Pinta said during his opening statement, "never ever thought that either of his boys could die from being in that garage," WCBS reported.
When Valva arrived at the hospital to see his son in January 2020, he had no emotion, paramedic Erin Lambert previously testified.
"There were no tears. There was no emotion," Lambert said, recalling when the suspect saw his son in a bed at the hospital.
"Somebody, a staff member came into the room and asked him if he needed a drink, a chair, to make a phone call. He turned and said, 'No, I've been in more stressful situations.'"
On Thursday morning, the prosecution rested its case against Valva after calling over 25 witnesses to the stand. Defense witnesses are expected to take the stand next.
The trial continues. Check back for updates.
For the latest true crime and justice news, subscribe to the 'Crime Stories with Nancy Grace' podcast. Listen to a previous episode on the case below. 
Join Nancy Grace for her new online video series designed to help you protect what you love most — your children.
[Featured image: Thomas Valva/Handout]
Additional reporting by Ellen Killoran and KC Wildmoon