New court documents filed earlier this week change the timeline of the deaths of Maggie Murdaugh, 52, and her 22-year-old son Paul Murdaugh, whose bodies were found on the legal scion family's hunting property in Colleton County, South Carolina, on June 7, 2021.
Alex Murdaugh, Maggie's husband and Paul's father, has been charged with their murders, as CrimeOnline previously reported. He has pleaded not guilty, claiming to have been at the hospital visiting his ailing father when the shootings took place.
CNN reports that investigators now believe the Murdaughs were gunned down between 8:30 p.m. and 10:06 p.m., according to those new filings. The South Carolina Law Enforcement Division had initially set the time of death between 9 p.m. and 9:30 p.m.
Murdaugh called 911 at 10:07 that night to say he'd found the bodies, police records say. But in an August hearing, prosecutors revealed that video and audio recovered from Paul Murdaugh's cell phone recorded a conversation between the three at the hunting property at 8:44 p.m. And last week, prosecutors said in a hearing that Alex Murdaugh left the property at 9:06 p.m., before returning to make the 911 call an hour later.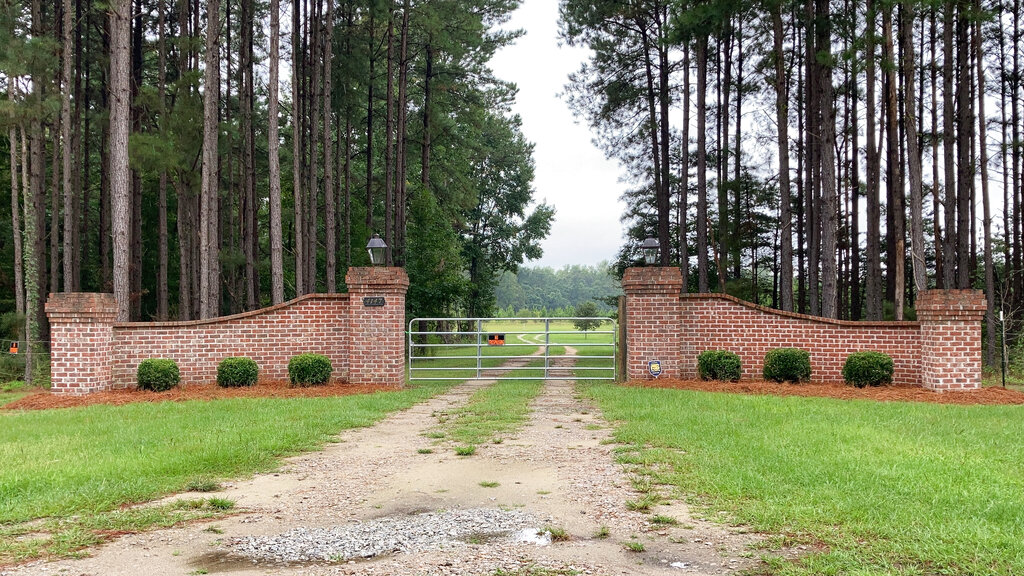 CrimeOnline previously reported that anonymous sources said Alex Murdaugh texted his wife earlier in the day on June 7 asking her to meet him at Moselle, the hunting property. Maggie initially declined, suggesting they meet instead at the hospital, where Alex's father was dying, but she later relented and agreed to meet him at Moselle and follow him to the hospital.
The Murdaughs at that time were having unspecified marital problems and were living separately.
As Maggie drove to the lodge, she reportedly texted a friend that Alex was acting "fishy." "He's up to something," she reportedly wrote.
Maggie reportedly left her car running when she arrived and walked to the dog kennels, where Paul was taking photographs of a dog he was watching for a friend.
Maggie and Paul were shot to death near the kennels, Paul with a shotgun at close range and Maggie with multiple gunshots from a semi-automatic rifle.
Law enforcement officials speaking on condition of anonymity also said that blood spatter was found on Alex Murdaugh's clothing, indicting he was present and very nearby when his wife and son were shot.
In addition to murder charges, Murdaugh faces dozens of fraud charges for allegedly defrauding clients as well as his law firm — founded by his great-grandfather in the early 1900s — of millions of dollars. Peters, Murdaugh, Parker, Eltzroth & Detrick fired Murdaugh over the accusations and later changed its name to Parker Law Group. Murdaugh's law license was also suspended by the state Supreme Court.
For the latest true crime and justice news, subscribe to the 'Crime Stories with Nancy Grace' podcast.
[Featured image: L-R: Buster (the Murdaugh's older son), Maggie, Paul, Alex Murdaugh/Facebook]