An Arkansas boy found buried under the floor of his home last week was drowned in the toilet by his mother's boyfriend as "punishment" for biting the man's finger.
An arrest affidavit says that the boy's mother, 28-year-old Ashley Rolland, told investigators that her boyfriend, 33-year-old Nathan Bridges, killed her son Blu on September 9, NBC News reports.
Rolland also told detectives that Bridges was responsible for her 6-year-old daughter's severe burn injuries — caused by holding her under scalding hot water "as punishment for her behavior issues," according to the affidavit.
Bridges refused to talk with investigators, the affidavit says.
The boy's age was unclear. Arkansas State Police said he was 6, but the court documents say he was born on December 16, 2017 — five years to the day before his body was found. But his paternal grandmother, Karen Rolland, said he would have turned 6. A GoFundMe established for Blu's funeral says the girl is 7 and Blu was 5.
Rolland and Bridges were arrested last week and charged with capital murder, abuse of a corpse, tampering with physical evidence, and endangering the welfare of a minor, as CrimeOnline previously reported.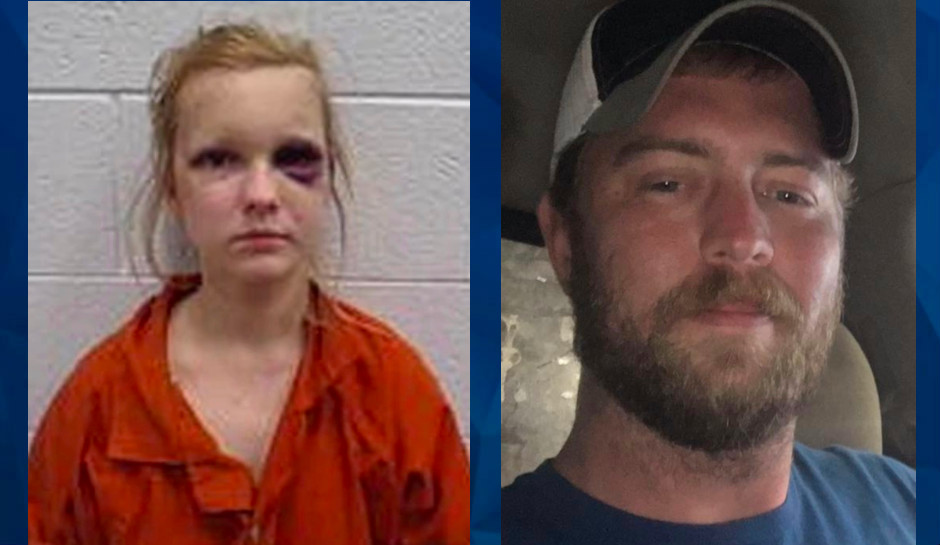 The boy was discovered dead after  Karen Rolland won a battle to be given court-ordered visitation of the child on weekends and showed up to pick them up. Blu was nowhere to be seen, and the girl appeared malnourished with her head shaved and burns on her scalp. She took the girl to the hospital and notified police, who later found the boy's body beneath the floorboards of the home's hallway.
They were told where to look by Ashley Rolland's father, Timmy Childers, who said his daughter had told him Blu was dead and where the body was.
According to the affidavit, deputies found "newly nailed down boards" and "disturbed earth underneath." Beneath the first layer of dirt, they said, they found a child's flip-flop, a red and blue blanket, and "the pungent odor of decay."
Deputies secured a search warrant and then found "an unidentified mass believed to be a small human body wrapped in multiple layers of plastic bags." The Arkansas State Crime Lab will determine a cause of death.
The affidavit further reveals that Rolland apparently gave conflicting information about who buried the boy beneath the floor. She told police that Bridges "cut a hole in their wooden floor, dug a hole in the ground, and buried [Blu] under the house," while a woman whose relationship with Rolland was not described told investigators that Rolland said "Blu had come out of the bathroom with his face/body swelling and foaming at the mouth before collapsing and dying." The woman said that Rolland old her "she did not know what to do and had buried Blu under the floorboards."
Bridges and Rolland appeared in court on Monday and were ordered held without bond, NBC said. Their next court appearance is on January 17.
Karen Rolland has been granted an emergency custody order for the girl, NBC News said.
For the latest true crime and justice news, subscribe to the 'Crime Stories with Nancy Grace' podcast.
[Featured image: Blu Rolland/family handout]