Former porn star Ron Jeremy, who has been indicted on more than 30 counts of sexual assault, will be declared incompetent to stand trial at a hearing later this month after mental health experts hired by both prosecutors and defense attorneys determined he is suffering from "severe dementia."
The Los Angeles Times obtained an email this week in which Los Angeles County Deputy District Attorney Paul Thompson said there's no evidence the 69-year-old — real name Ronald Hyatt — is faking his symptoms.
"As a result of the agreement of the experts, the defendant will be declared incompetent to stand trial … his prognosis for improvement is not good," Thompson wrote. "If he does not improve, we will not be able to try him for his crimes. Because criminal proceedings are suspended as long as he is incompetent, we also cannot get a guilty plea from him or discuss other measures to get justice for the victims in this case."
Jeremy's rape trial was put on hold last year when his attorney, Stuart Goldfarb, told the court that his client didn't recognize him, as CrimeOnline previously reported.
Jeremy was initially arrested in June 2020 and charged with raping four women he met in bars and clubs. The arrest opened a dam of sorts, as dozens of women came forward afterward saying the porn king had been assaulting women at least as far back as 2000 at porn conventions, parties, and movie sets.
Jeremy, who has repeatedly declared his innocence, is due to appear in court on January 17, when he'll be declared incompetent and will likely be sent to a state-run hospital. It is possible he could be declared competent at a later time, but dementia is a progressive disease with little hope of recovery.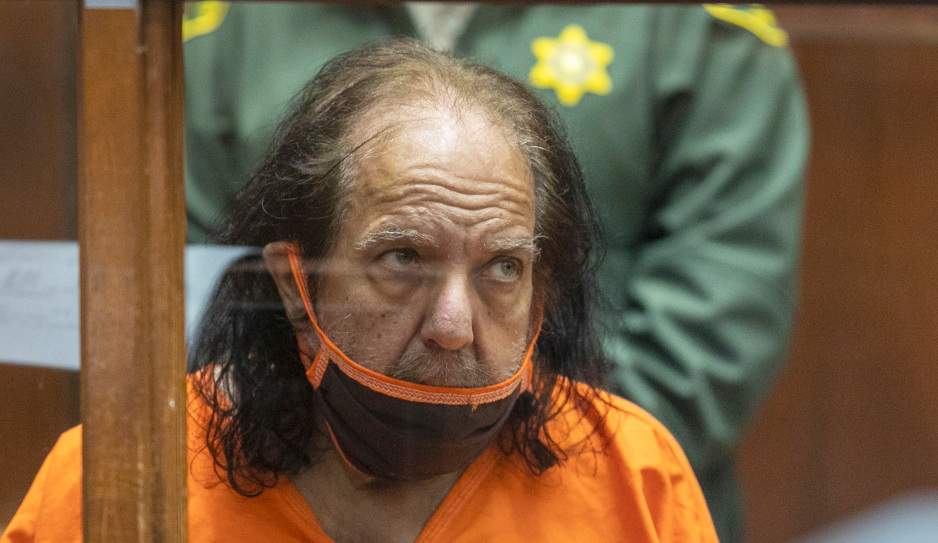 In his email, Thompson wrote that some of Jeremy's relatives suspected dementia prior to his 2020 arrest, "which was the catalist that started the process that resulted in his driver's license being taken away. The experts based their findings on interviews with Jeremy, his relatives, and deputies who interacted with him while he's been in custody, along with reviews of his medical records.
Lianne Young, a former British porn star who first accused Jeremy of rape in 2020, told the Times she was frustrated to learn that family members had been concerned he had dementia before his arrest.
"My first reaction, I was kind of numb," she said. "They were aware of his condition before getting us all involved. They were well aware he had dementia, so I'm very disappointed that they didn't solve that bit before letting us go on that emotional journey for 2½ years."
A spokesman for the district attorney's office, however, said that prosecutors had no inkling about the severity of the illness at the time of the arrest.
"Although his attorney expressed some concern for his declining faculties, we believed him to be competent at the time of filing based upon interviews we conducted with him, among other reasons," Gary Risling said. "We had no records at time of filing indicating that he had a dementia diagnosis."
For the latest true crime and justice news, subscribe to the 'Crime Stories with Nancy Grace' podcast.
[Featured image: FILE – Ron Jeremy in 2015. (Photo by Paul A. Hebert/Invision/AP, File)]