The husband of a missing Massachusetts mom and real estate executive was curious about "how to dispose of a a 115-pound woman's body" and how to dismember a body, according to search queries found in his internet records.
Ana Walshe, 39, is described as 5 feet 2 inches tall and 115 pounds.
Brian Walshe, 47, was arraigned Monday on a charge of misleading investigators looking into his wife's disappearance, as CrimeOnline has reported. She was last seen early in the morning on January 1 and was supposedly taking a ride share to the Boston airport to travel to her job in Washington, D.C., after she got a call about an emergency at work, her husband told investigators.
But prosecutors said in court at her husband's arraignment that they found no evidence of a ride share, and she never made her flight, which was scheduled for January 3. Employees at her workplace reported her missing on January 4.
Sources briefed on the investigation told CNN about the internet searches, saying that investigators were now working on a suspicion that she may have been killed after receiving new information in recent days.
On Friday, investigators said they were halting their ground search for the missing woman, but on Sunday, they returned to the couple's rented Cohasset home and arrested Brian Walshe.
An arrest affidavit filed with the court called into question Walshe's movements since his wife's disappearance. Walshe, who is awaiting sentencing on a federal fraud charge involving the sale of fake Andy Warhol paintings, must request permission to leave his home — and wears an ankle monitor to track his movements. The police report says the he was allotted three hours on January 1 to drive his mother home after a recent surgery, but that during a police interview, he said that she had recovered quicker than expected and drove herself home, WCVB reported.
"However, he still used the time he had approved to go visit her and run errands for her," a police report states, saying he told detectives he left his phone at home, got lost on the way to his mother's home, and stopped by Whole Foods and CVS, although no surveillance video shows him at either store and he had no receipts.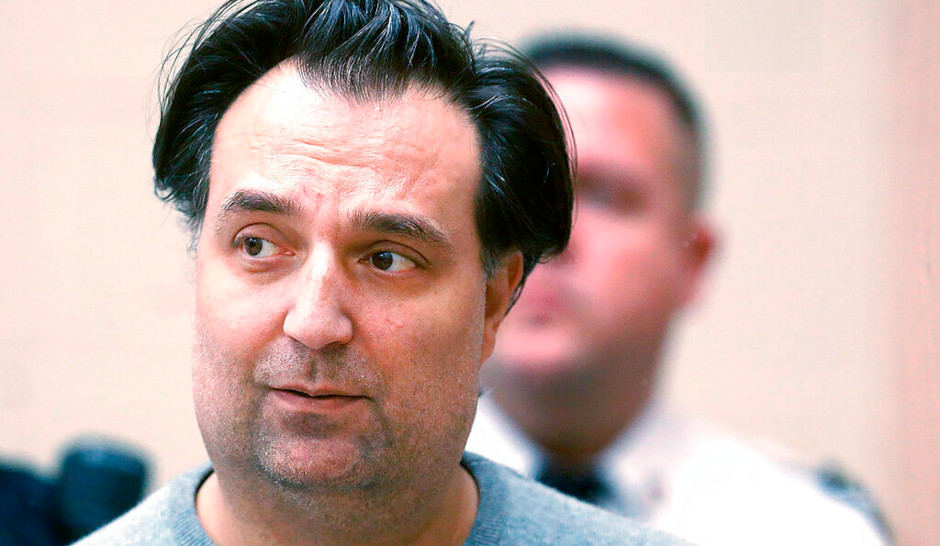 After Monday's arraignment, police arrived at the apartment complex where Walshe's mother lives in Swampscott and apparently hauled away a dumpster that had been on the property. From there, they moved to a trash transfer station in Peabody, where they meticulously combed through debris, sorting items onto tarps.
At the arraignment, prosecutors said that investigators found a knife and blood in the Cohasset home's basement — and that he was seen on video at Home Depot buying more than $400 in cleaning supplies on January 2, although he told investigators he only left home that day to buy ice cream for his son.
"He's on surveillance at that time on January 2, even though he said he never left the house. Police obtained a search warrant and actually searched the house with crime scene services. During that time, they found blood in the basement. Blood was found in the basement area, as well as a knife, which also contained some blood," Norfolk Assistant District Attorney Lynn Beland said.
"This trip was made in violation of his probation conditions during the time he is allotted to pick up his kids from school," the police report said.
Additionally, his phone traveled to Brockton and Abington, communities where he is not approved to travel, the prosecutors said.
Walshe was ordered held on a $500,000 bond  and set to return to court on February 9.
For the latest true crime and justice news, subscribe to the 'Crime Stories with Nancy Grace' podcast.
[Featured image: Ana Walshe/police handout]