A former FBI agent who said just last month that the Moscow Police Department was "in over its head" as it investigated the murders of four college students in an off-campus rental house in November now praises the investigation and says that suspect Bryan Kohberger made multiple "amateur" mistakes.
Pete Yachmetz, who now runs his own security firm, told The New York Post that while he bases his opinion just on what he sees in the media, the probable cause affidavit released after Kohberger's extradition to Idaho was "well-written" and "in totality, everyone involved has done a great job."
Yachmetz riffed through a number of items seen in the affidavit, saying that he believe police have much more evidence that will be revealed as the case continues.
"[Kohberger] is not the great mastermind he may have thought he was," Yachmetz said.
Among the rookie mistakes Yachmetz pointed out:
Leaving his cell phone on and traceable during at least dozen trips into Moscow before the murders
Turning the cell phone off during the time of the murders, but leaving it on as he left his home and Pullman before and returned to Pullman after
Leaving the sheath of his knife behind — with DNA that was later traced to his father
Returning to the area of the murders — with his cell phone on — hours later
Keeping his white Hyundai after police announced they were looking for such a car
Yachmetz said that all the trips Kohberger made into Moscow says he "was obviously surveilling" the victims, but leaving behind the sheath was "an amateur mistake."
"Kohberger may have panicked and may have been in a state of arousal of some type during the murder," Yachmetz guessed.  "As a result, his attention to detail might have decreased, causing him to make mistakes."
The investigator also said there is likely more "DNA in other locations" in the house that can be connected with the suspect.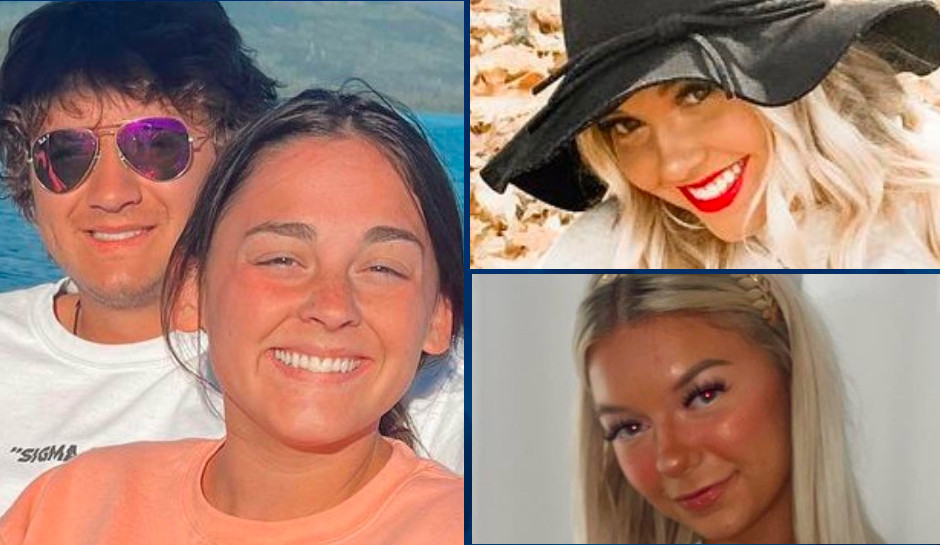 Xana Kernodle, Ethan Chapin, Madison Mogen, and Kaylee Goncalves were killed between 4 and 4:30 a.m. on November 13, police say. The probable cause affidavit says that Kohberger's cell phone was in Pullman, where he was studying criminology at Washington State University, at about 2:47 a.m. and then went silent until about two hours later, as he was on the road from Moscow to Pullman in a roundabout way.
"Agents are going to scrutinize his cellphone records and evaluate how many times previous to the time of the murders he turned off his cellphone," Yachmetz said.
One of the times he left the cell phone on was about 9 a.m. the morning of the murders when he left Pullman and drove back to Moscow. His cell phone pinged near the murder house twice between 9 and 9:30 that morning.
Even without cell phone data, the probable cause affidavit says that a white Elantra was seen circling the neighborhood beginning at about 3:30 a.m., making a final circuit shortly after 4 a.m. and then leaving the neighborhood a "a high rate of speed" at about 4:20. Surveillance footage also showed the vehicle leaving the Washington State campus about an hour before the killings and returning shortly before 5:30.
"Once they identified the car, it was a domino effect," Yachmetz said.
Yachmetz said it was baffling Kohberger kept the car and even used it to driver across the country with his father in December. Although the FBI has denied reports it asked law enforcement in Indiana to stop the car to get a look at Kohberger's hands, Yachmetz thinks somebody made that order.
For the latest true crime and justice news, subscribe to the 'Crime Stories with Nancy Grace' podcast.
[Featured image: Hancock County Sheriff's Office via AP, left, and Latah County Jail via AP]